About this Event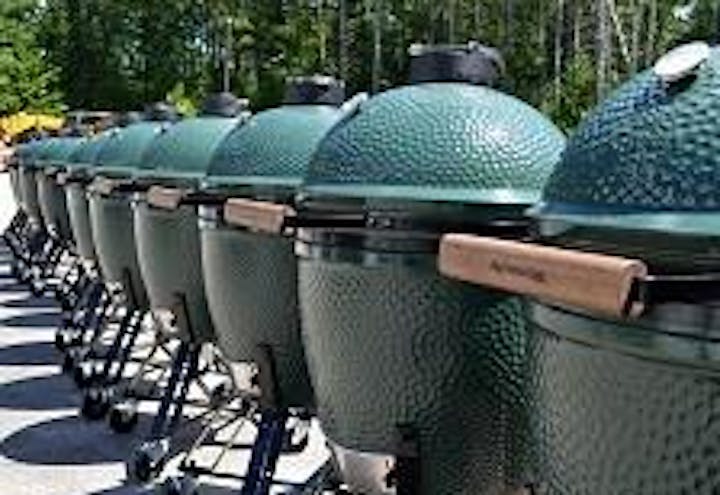 The Fireplace Outlet EGGfest is a family friendly event and a great opportunity to learn more about cooking on the Big Green EGG. Attendees can sample the cooks recipes while learning new techniques.
All demonstration Big Green Eggs will be sold at EGGtraordinary discounted rates and ready to take home immediately after the event

Don't Own an EGG?
If you don't own an EGG but are interested in finding out more, this event is the perfect venue to see and taste the EGG in action. There will be a limited number of demo eggs available for sale and are pre-sold only. Please contact us for details on purchasing a demo EGG.
Seminar Schedule
11:00 am Big Green EGG 101
11:45am How do you cook a Steak
12:30pm Using your EGG as a Pizza Oven
1:30pm Dessert on the EGG
FAQs
What is an EGGfest?
An event where EGG Enthusiasts and Tasters gather for a festival type event dedicated to the Big Green EGG. Egghead chefs showcase their skills and share culinary creations all cooked on the Big Green Egg. Tasters enjoy samples of unique recipes such as Pulled Pork, Pizza, and even desserts. EGGfests are the perfect opportunity for current Egg owners to enhance their EGGsperience as well as beginners to learn more about the Egg.
What is the refund policy?
Refunds are available up to June 1, 2019. There will be no refunds after June 1, 2019.
How can I purchase tickets?
This is a ticketed event. All Tasters should purchase tickets prior to the event. Online sales ends June 1, 2019. A limited number of walk up tickets will be available.