Description
Run (or walk!) a race wherever you are, however you want, with The Sisterhood's newest dynamite race this Fourth of July – the virtual Run The 'Hood Firecracker 5K! Lace up your shoes and hit the treadmill, the track, or the trail without worrying about crowds, traffic, or waking up at the crack of dawn to get there. Now, you might not get a free beer or a banana at the finish line, but you'll still get an awesome custom medal and soft tri-blend race shirt. Bonus? You can take a pre-race poop in the comfort of your own bathroom!

What makes a virtual race so awesome? Here are 7 reasons you should sign up for a virtual race today!
Charity:
For each virtual race we host, we choose an organization to donate a portion of our proceeds – this time we are benefiting the Joyful Heart Foundation. The vision of the Joyful Heart Foundation is a community with no sexual assault, domestic violence or child abuse. Their mission is to heal, educate and empower survivors of sexual assault, domestic violence and child abuse, and to shed light into the darkness that surrounds these issues. This mission is carried out in three ways: Healing, Education and Advocacy.
Who can register for the race?
YOU, and YOU, and even YOU! If you're reading this, you're welcome to join our race. You can also invite your mother, your brother, your neighbor, your cranky co-worker, your grandma, your kids, and all your besties. This race is for people of every age and ability – even if the thought of completing a 5K leaves you in a cold sweat. Maybe you don't have a 5K near you? Maybe the thought of signing up for a race is totally overwhelming? Well, a virtual race is EXACTLY what you need!! You build your own race course, train for your race, and join all of the Sisterhood virtually on race day! Not a runner? That's okay! You can register to walk the 5K or 10K! It doesn't matter if you are as slow as a turtle, fast as the hare, or drag yourself across your finish line... you can do this! We're here for you!

Reporting Results:
A few days prior to the race, watch your inbox for an email from us through Eventbrite. It will contain a link to the form where you will report your official race results! Results will be posted on shrinkingjeans.net the following week!
Tees and Medals!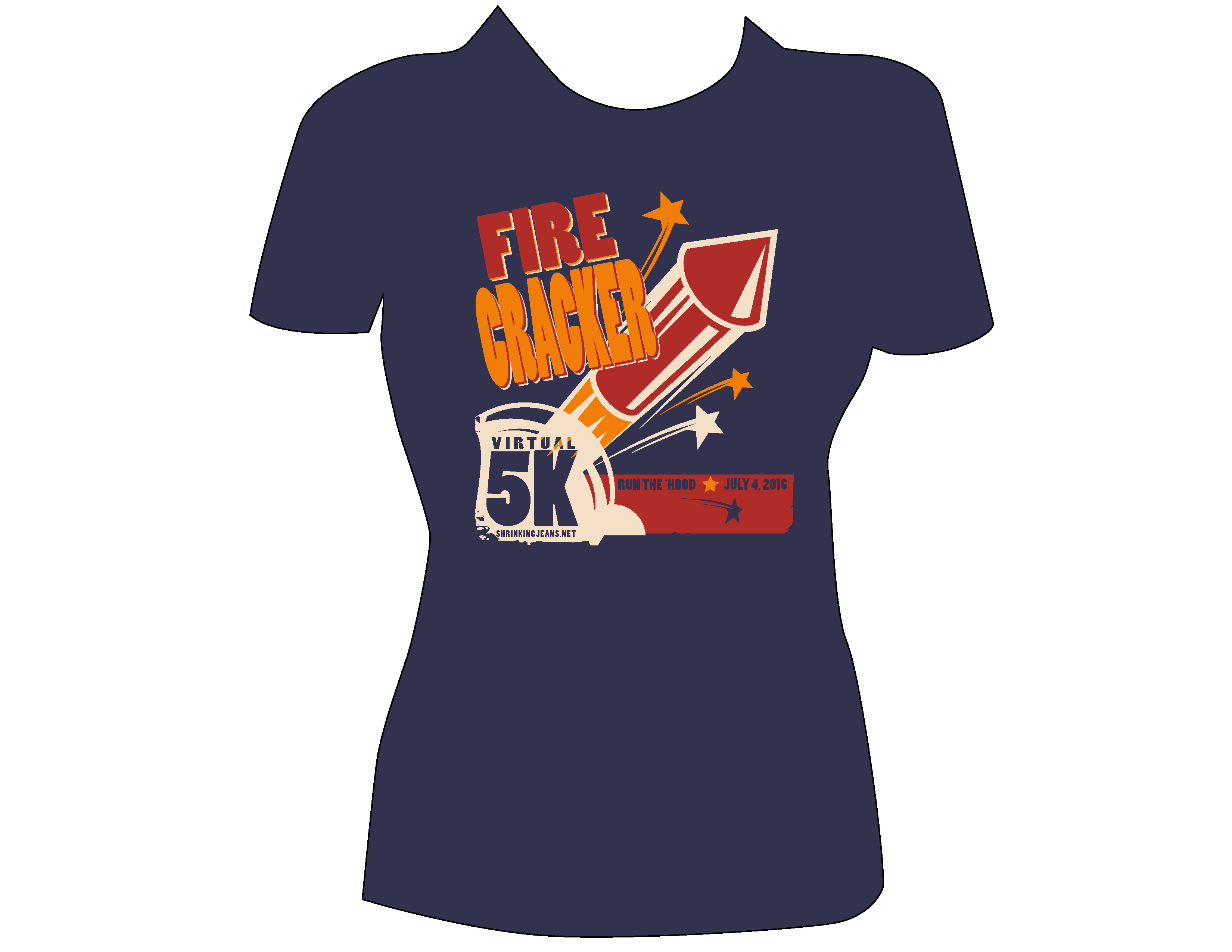 Visit our Race Central Page Here! You will find all your questions answered, as well as helpful links and tips!
Registration ends on May 22nd, so that we can make sure to get your race swag to you before the event day!
**note to international participants: due to packages going through customs, we cannot guarantee you will receive your tees and medals before race day.
Looking for an awesome running community? Check out Run with the Sisterhood!