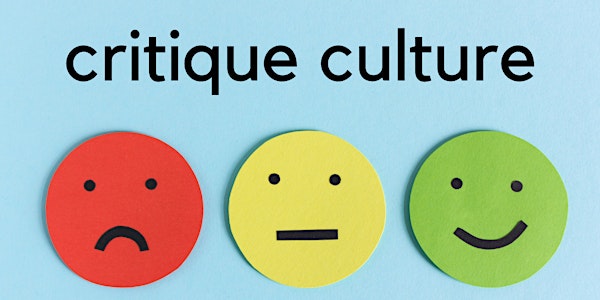 Firecat First Friday October: Critique Culture
Spur collaboration, amplify diverse voices, and harvest actionable feedback with this deceptively simple vocabulary for your critiques.
Date and time
Friday, October 1, 2021 · 10 - 11am PDT
About this event
Imagine a creative culture where constructive criticism is welcomed across disciplines, without significant training, change management, or technical investments. Having a shared vocabulary for critiquing each other's work spurs collaboration, amplifies diverse voices, and ensures your team harvests actionable feedback every day. Oh, and have a bit of fun, too!
About Firecat First Fridays
Firecat Studio sponsors free monthly UX and marketing lunch-and-learn sessions to keep our clients and the UX/creative community stoked and humming. If you're curious, come!
About the Presenters
Julie Jensen
Julie Jensen knows the importance of harvesting feedback across disciplines. She's led UX teams at Microsoft, USAA, Amazon, Los Alamos National Laboratory, Capital One, and Frost Bank. Julie created a feedback formula to ensure that both recipients and critics share actionable, clear, and inspiring feedback about designs, documents, dashboards, and other deliverables. Come learn the feedback formula that you can apply immediately – no lengthy training, expensive investments, or change management required.
Where and When?
Firecat Studio Online Zoom Webinar (register to receive the info)
We'll start the topic session right at noon and wrap it by 1 pm. 
Download and test your Zoom before 12 Central Time (UTC - 5) so you're ready to rock! Please enable your camera to ensure you're able to interact with the group.
Who's Firecat Studio? 
We are a human-centered design agency in San Antonio, Texas. We help organizations innovate, transform and win using UX and human-centered design, marketing strategy, and service design. Our team of experienced idea producers and workshop titans are ready to help you clarify your vision, align your team, and reach your business goals. We specialize in connecting strategy to execution.
About the organizer
Firecat Studio is an expert team of designers, developers, technical architects, and strategists. We offer training, workshops, facilitation – including REMOTE facilitation, event production and tools – user experience consulting and digital agency services to enterprise, government, education and nonprofit clients.