Firearms Training for Film and Television -- Believability on the Screen

Sunday, July 15, 2018 from 12:00 PM to 2:00 PM (PDT)
Event Details
PLEASE NOTE:  The previous Film/TV Firearms Training event SOLD OUT within 10 days of being announced. Please SHARE this information with your entertainment industry friends and get your tickets quickly. 
---
"Producers, directors and actors bear a huge responsibility when firearms are used in their film and television projects.  Most actors have no idea how to properly hold a firearm, much less operate it safely and believably.  Too many fans emulate what they see on TV and at the movies, and most actors display very poor, very dangerous gun handling 'technique' on screen.  Please!  Don't be the cause of people losing their life because they copy your on-screen mistakes!" 
---
Basic Firearms Training for Film and Television
 - A Very Special and Totally Safe Hands-On Workshop for Actors, Producers and Directors -
 Sunday, July 15, 2018:  12:00 Noon until 2:00 PM
 at 
The David Wells Studio
13273 Ventura Blvd #104
Studio City, CA 91604
The Northeast Corner of Ventura Blvd. and Fulton Avenue - Mid-way between Coldwater Cyn and Woodman Ave., basically next door to Casa Vega in Studio City 
---
 Very Limited Seating - Limited to a Maximum of 15 Attendees 

---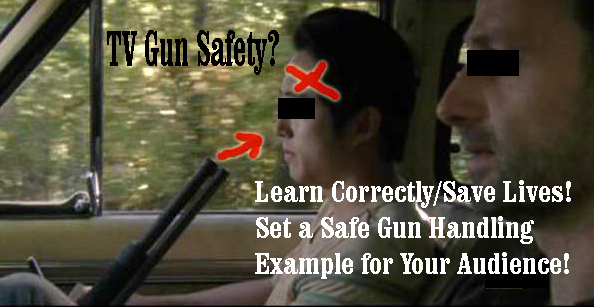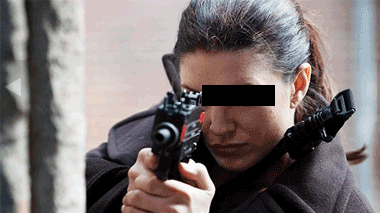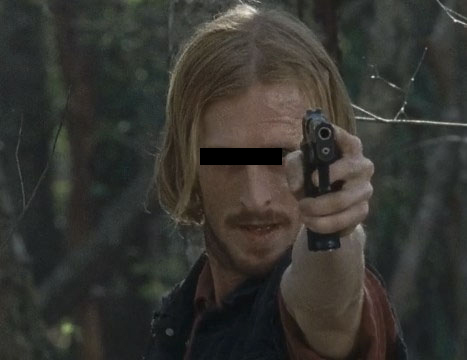 Wrong!  Wrong!  Wrong!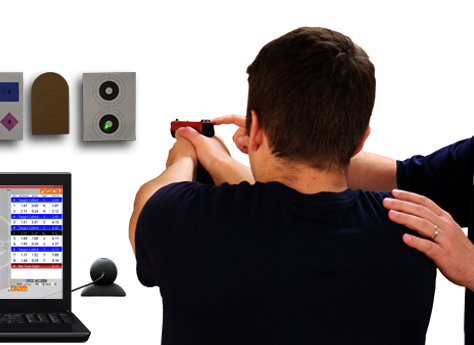 Learn the Correct Way and Your Film Project Will Shine!
Let's face it.  Virtually everyone in the film and television industry is or will be involved with projects that include firearms as a part of their story.  We all acknowledge that believability is necessary to capture and hold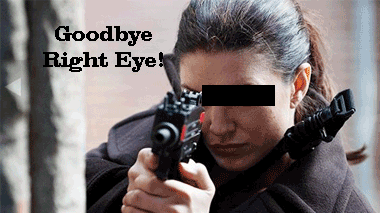 the audience's attention.  Believability is lost when an actor displays an absence of even basic firearms knowledge.  Not only is it necessary to know how to properly and safely handle a firearm, we believe that it is the duty of all involved to educate and potentially save the lives of fans who would emulate what they saw on the screen.
We are offering a professionally-taught, fast-paced 2-hour introduction to safe and proper handgun technique for the industry.  Everyone attending will participate.  Whether you're an expert marksman or someone who has never touched a gun in your life, you'll be pleasantly surprised as to how competent you will be by the end of the class.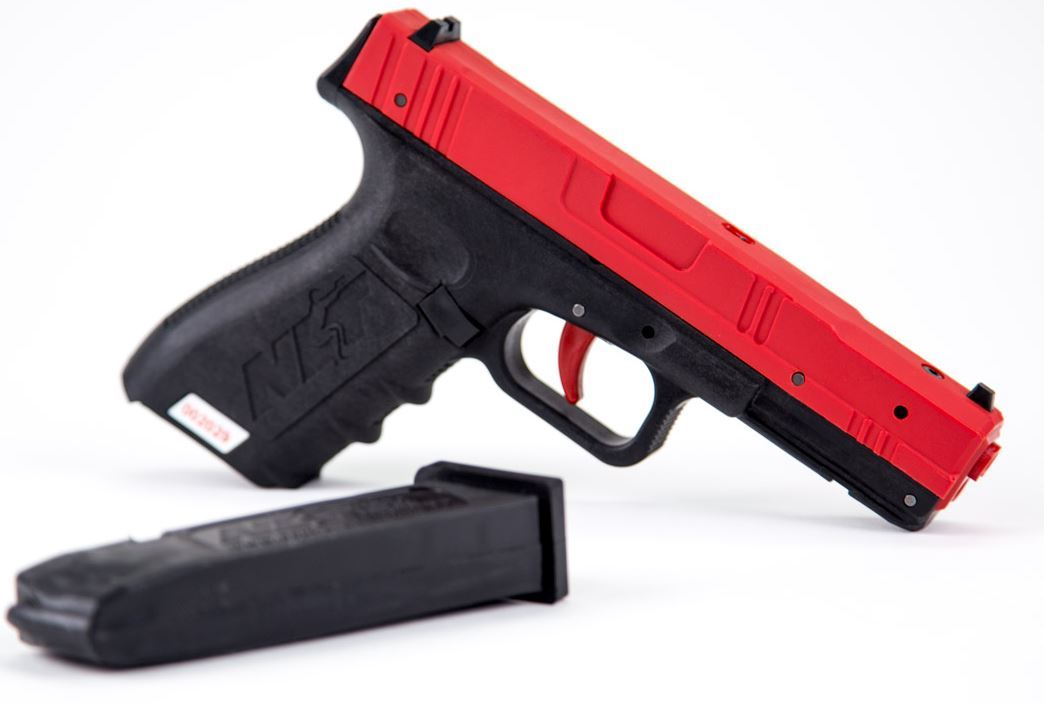 For those who may be thinking, "I don't want to shoot a real gun," that's fine.  You don't have to.  In fact, there will be no weapons of any kind at the workshop.  Yes, everyone will shoot. And no, there will not be any actual weapons present.  We will be using training "pistols" that are incapable of firing any projectile.  We will be using plastic handgun replicas and SIRT training pistols which "shoot" a very low-powered red laser dot.  Toward the end of the class, you will shoot a simulator that will visually show your speed and accuracy.  You'll be surprised at all you have learned -  proper grip, stance, trigger control, sight alignment, aiming, sight picture, accuracy, moving and shooting, and a lot more. 
Let's put it this way:  At the end of that 2-hour workshop, you won't be embarrassed using a firearm in your next project; in fact, you'll be proud when friends and fans see the film and ask, "Wow!  How many years have you been shooting?"
The main thing is that you and the film or TV project look really good and you've set an outstanding, safe gun-handling example for all who watch.
---
Firearms Believability Onscreen?  Look no further!
Your professional instructors for this event include:
J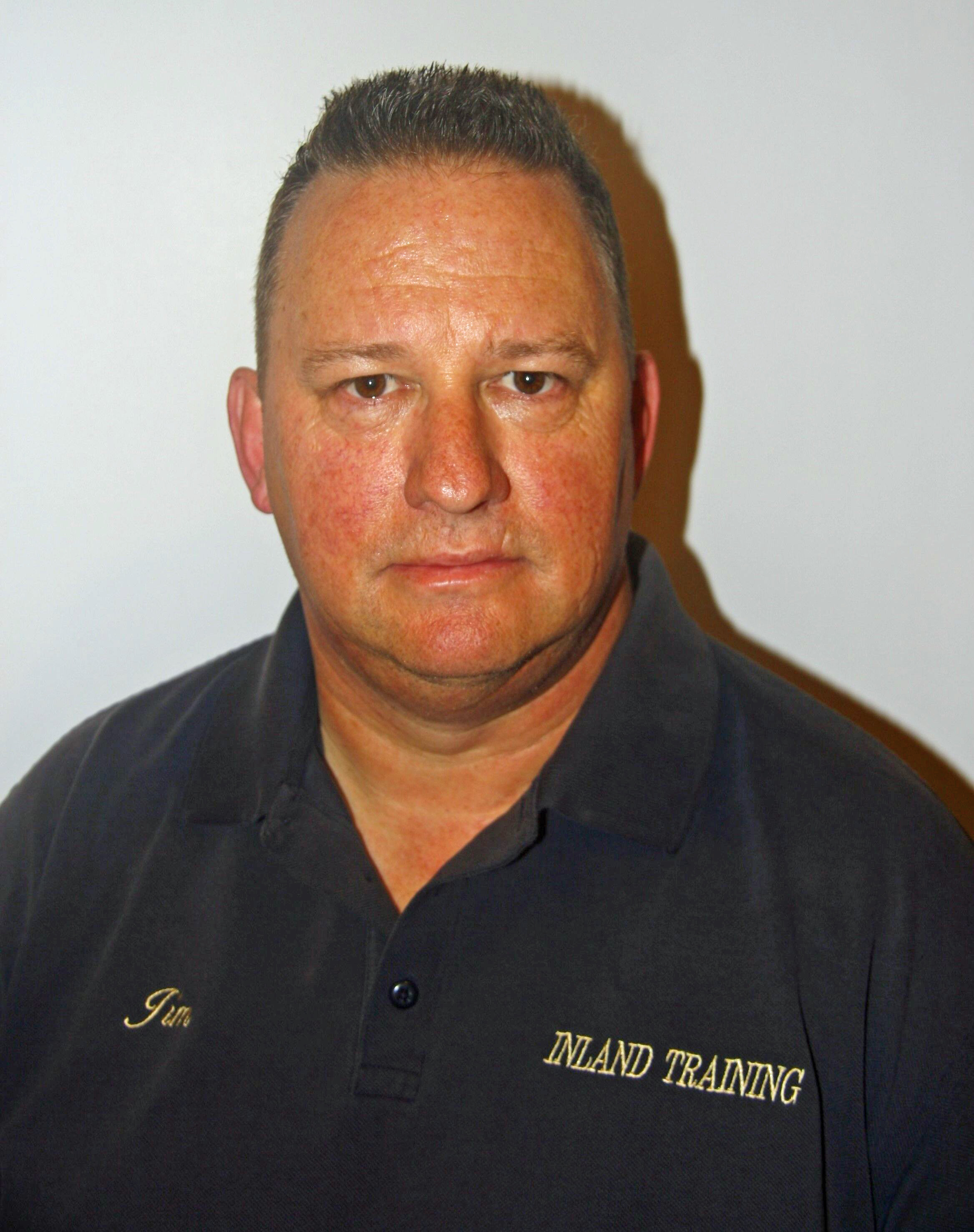 im Long
USMC Sharpshooter & Expert Classification - Pistol and Machine Gun 
     NRA Certified Pistol Instructor
          Inland Training Certified Pistol Instructor
               Sheriff's Firearms Training Center Instructor
                     CCW/Instructor
Jim Long is an extraordinary firearms trainer.  Working within the criminal justice systems for much of his adult life, he has developed great patience along with a passion for teaching and encouraging people to be the best that they can possibly be.  He teaches and tests both civilians and law enforcement officers for their handgun handling competency.
You'd be hard-pressed to find a more experienced instructor.  This man knows the innermost workings of the minds of the military, law enforcement, and the criminal element.  He has experienced it all.  He spent four years in the United States Marine Corps where he qualified as "Sharpshooter" and "Expert" for weapons including Pistol and Machine Gun.  From the USMC he went to work for the Arizona Department of Corrections where he worked with very troubled inmates.  He was additionally weapons qualified there.  For the past twelve years, Jim has worked with the County of San Bernardino Department of Corrections.  There he works as a supervisor who is routeinly "in the cell units."   And, of course, Jim is one of the head instructors at the five-star Inland Training Firearms Training School.
Acting tip:  If you are portraying a soldier, a law enforcement officer, or a depraved criminal, ask this patriotic gentleman about your character.  He has a long history and an intimate knowledge of the best of the best to the worst of the worst.  Spending just a short amount of time with him is an education and an insight that most actors never encounter.
As with the other instructors, Jim is incredibly serious when it comes to firearm safety.  He also brings a wonderful sense of humor to his training.  You'll appreciate those qualities when he joins the instructional team on July 15th.
You can get a basic feel for his personality and sense of humor from a recent Inland Training Press Release. 
---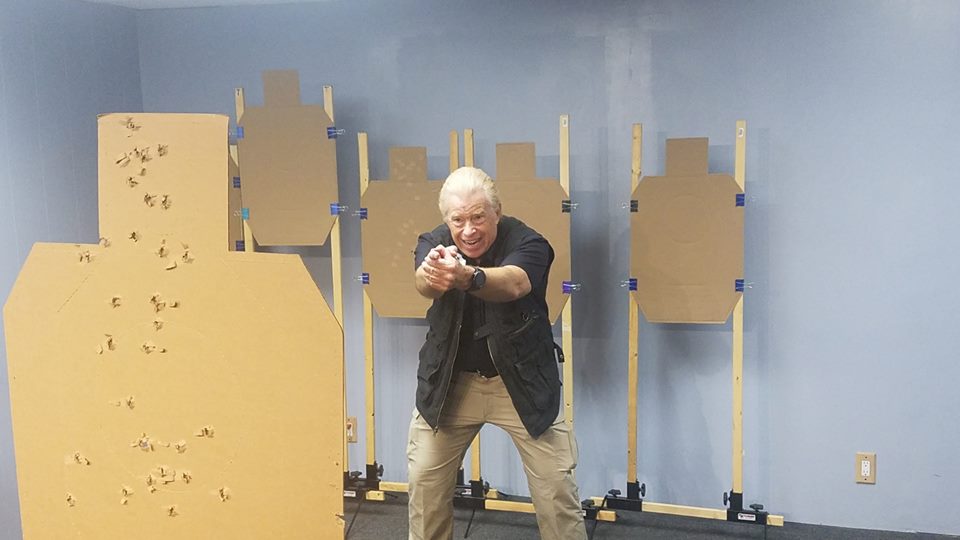 Your professional instructors for this event include: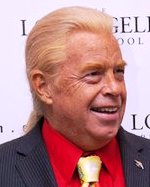 Rock Riddle - 
NRA Certified Pistol Instructor
      NRA Certified Range Safety Officer
              Inland Training Certified Pistol Instructor
                      CCW/Instructor
Rock Riddle has hundreds of hours of professional instruction from some of the top firearms instructors in the country.  He is an active competitive shooter and instructor who has a passion for teaching.  You'll find him on the range at least twice a week firing an average of 25,000 rounds per year.  "Until I reach perfection," he says, smiling, "I'll continue to train."  
Rock also has over a third of a century and over 150,000 hours' professional experience in the film and television industry.  His background includes:  Publicist and President of APS Entertainment/Hollywood Success Marketing & Public Relations, of course, as well as SAG Franchised Talent Agent and Agency Co-Owner, Personal Manager, Producer, Casting Director, Stunt Person, Talk Show Host, Film and Television Actor, and Amazon.com #1 Best-Selling Author ("How to Become a Magnet to Hollywood Success") - not to mention his legend status as the original "Mr. Wonderful" of professional wrestling and 2-time Hall of Famer. 
Rock's greatest talents include (1) his mastery in the marketing of entertainment industry professionals and (2) his amazing ability to motivate, inspire, and teach actors how to achieve and go beyond their  dreams.  On April 21, 2007, Rock was presented with the prestigious Reel Honoree Award, an award which is presented once a year to an individual who has made a difference in the entertainment industry. Past recipients of this award include Sylvester Stallone, Charles Bronson, James Cagney, David Carradine, Robert Conrad, Kirk Douglas, Cesar Romero, Mickey Rooney and others. Rock has dedicated the majority of his life to helping people achieve and live their dreams in the entertainment industry, and he is very proud of this honor.   
---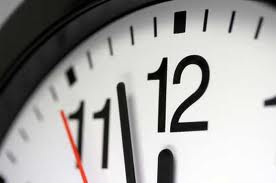 PLEASE ARRIVE EARLY
We will do a brief introduction before and will begin at exactly 12:00 noon.
   We'll be moving around, so please dress comfortably. 
It's going to be an amazing event and experience!
See you there.
Save This Event
When & Where

David Wells Studio
13273 Ventura Blvd. #104
Studio City, CA 91604


Sunday, July 15, 2018 from 12:00 PM to 2:00 PM (PDT)
Add to my calendar
Organizer
We are Hollywood Success -- Associated Producers Services; Actors Promotional Services, Ltd.; Hollywood Success Marketing & Public Relations; and APS Entertainment.  

Incorporated in Hollywood, California in late 1978, APS is a powerful networking organization, a support system, a publicist and a highly effective "marketing machine" for  Entertainment Industry professionals. For over 30 years, our mission has been to empower select professionals in the film and television industry -- to provide them with the tools, support and opportunities that help them achieve success more quickly.  We work with dedicated, determined industry professionals who will achieve a high level of success -- with us or without us.  Our job is simply to greatly speed up the process. 
Dozens of brilliantly talented actors and actresses give up their "Hollywood Dreams" every day.  These gifted people know their craft, but they don't know their business. 
It's Show BUSINESS, Not Show Art.
Our organization provides the business aspects of the Entertainment Industry.  We provide powerful PR, marketing, promotion, networking, and support systems for entertainment industry professional clients.  Much more information is available at www.HollywoodSuccess.com.