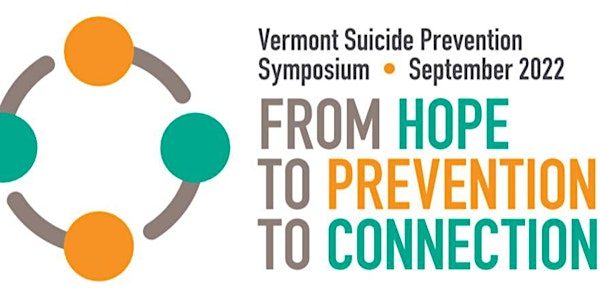 Firearms and Suicide in Vermont- Public Health Perspectives on Prevention
This webinar will provide in depth learning about Firearm safety and Suicide Prevention.
About this event
Post-Symposium Webinar - Open To All
This post-Symposium webinar is a bonus to Symposium registrants. It is open to all regardless of registration for the Symposium. There is no cost to attend, and participation is welcomed and encouraged.
Firearms and Suicide in Vermont- Public Health Perspectives on Prevention
There are many things we can do to help avoid suicide and other deaths associated with firearms through the use of proactive safety planning for gun owners. By storing firearms in ways that help break up the onset and duration of crisis and simple access to a firearm, these efforts can have positive outcomes. Dr. Bell and Delaney will review data associated with studies about means safety, and also outline recommendations for best practice in this area to help participants better understand this connection, and hopefully take this information into their work and personal lives to help keep others safe.
________________________________________________________________________________________________
Trainers
Tom Delaney, PhD, is based in the Vermont Child Health Improvement Program in the Department of Pediatrics at the UVM Larner College of Medicine. He earned a PhD from the University of Denver where he did research on adolescent development and the brain. He has been involved with research and program evaluation in the area of suicide prevention since 2009, and teaches in the areas of statistics, mental health and public health at UVM.
Rebecca Bell, MD, MPH, Dr. Bell is a Pediatric Critical Care physician at the University of Vermont Children's Hospital and an Associate Professor of Pediatrics at the Larner College of Medicine at UVM. She currently serves as the President of the Vermont Chapter of the American Academy of Pediatrics. She works on injury prevention efforts through the Vermont Child Health Improvement Program and has been recognized nationally for her injury prevention advocacy efforts.
For information and to register for the Vermont Suicide Prevention Symposium September 2022: From Hope - To Prevention - To Connection please visit HERE!