Description
Are you stuck in a hard place? Do you need assistance with your dreams,goal and visions?
Oftentimes we know what God has called us to do, we just need a little help FIRING up our FAITH to get it done.
Join Chief Apostle Olive C. Brown's #WEWIN Bootcamp, during the month of April.
This Bootcamp is NOT for chickens....

"I am dedicating 4 weeks to those that want to soar as Eagles.To those that are ready to FIRE up their FAITH and walk in the God designed calling he meant for you to walk in. I will personally pull the Eagle out of YOU! " ~ Chief Apostle Olive C. Brown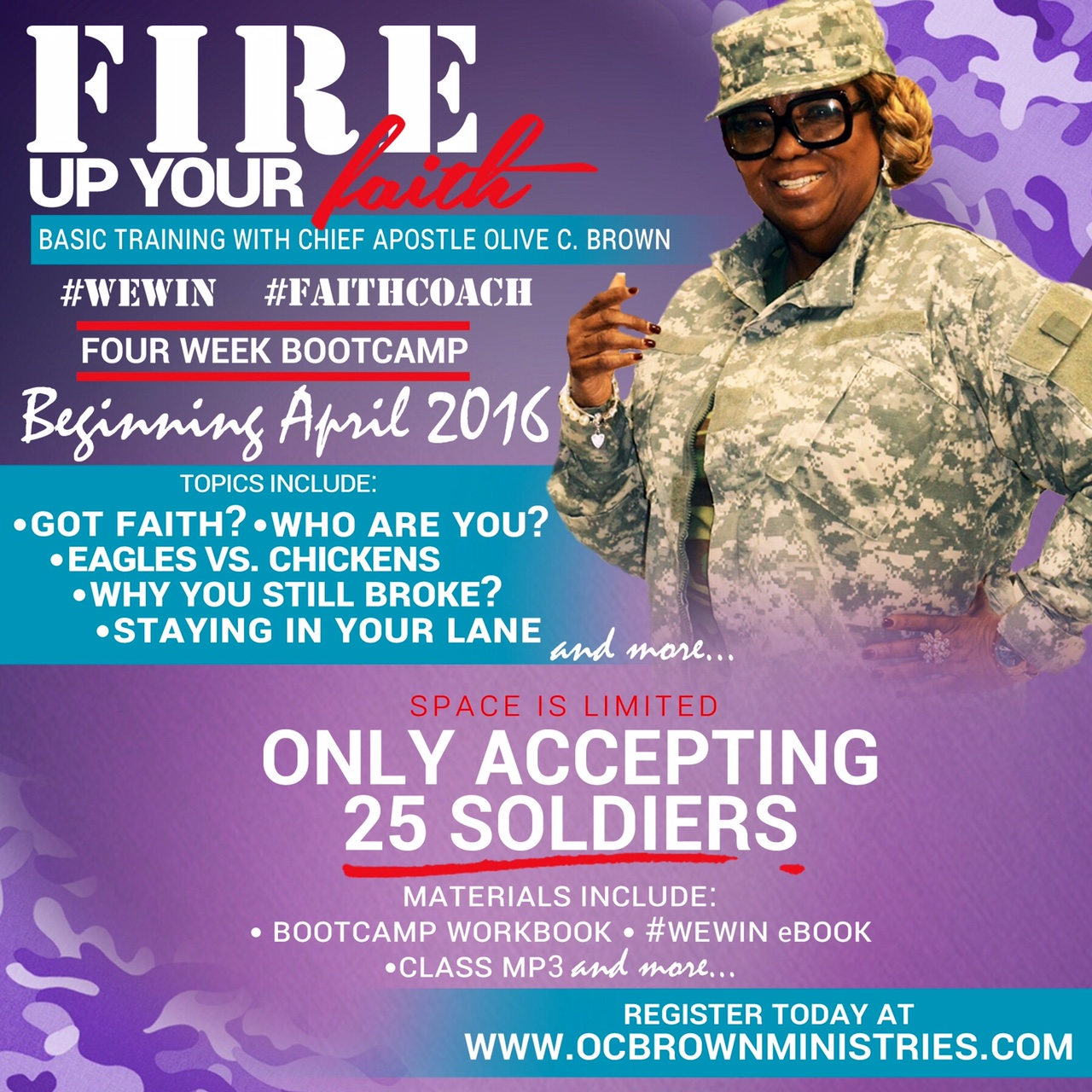 ARE YOU READY?
This is a virtual bootcamp, via conference call.
Tuesday evenings from 8:30-9:30 EST ( April 12,19,26 and May 3)
Registration includes:
#WEWIN Bootcamp Workbook
Audio of weekly sessions
#WEWIN 30 Day Devotional - FIRE UP YOUR FAITH eBook
20 Minute Consultation with Chief Apostle Olive C. Brown ( Via phone )