How to support women of color in the office?
About this event
Inclusion starts with being aware that although we work at the same workplace, we aren't experiencing the workplace the same way. 54% of women of color feel more included now that they can work remotely. That feeling is generated because of the trauma they have experienced coming into the workplace.
Join Zapproved and Minda Harts, author of The Memo, What Women of Color Need to Know to Secure a Seat at the Table, celebrating her new book out in October, Right Within: How to Heal from Racial Trauma in the Workplace, as we have a candid conversation about the seen and unseen trauma in the workplace. Learn how we can support our teams and create a more inclusive culture for everyone.
"Racial trauma in the workplace doesn't have to be the norm, and change starts internally. It starts with us activating our power." ~ Minda Harts
Buy Right Within: How to Heal from Racial Trauma in the Workplace by Minda Harts (9781541619623) from Porchlight Book Company (porchlightbooks.com)
Minda Harts (she/her) is the CEO of The Memo LLC and an award- winning and best-selling author of The Memo: What Women of Color Need To Know To Secure A Seat At The Table. Minda is a Professor at NYU Wagner and hosts a live weekly podcast called Secure The Seat. In 2020, Minda was named the #1 Top Voice for Equity in the workplace by Linkedin. She is an Aspen Ideas Festival Scholar and has been featured on MSNBC's Morning Joe, Fast Company, The NY Times, and Time Magazine. Minda frequently speaks at companies like Microsoft, Amazon, Nike, and Bloomberg on topics such as Managing Diverse Teams, Courageous Leadership, and Advancing women of color in the workplace.
This event is co-sponsored by TechTown PDX who has made a pledge, along with their member companies, to collectively advance workplace equity and inclusion to help grow the tech industry.
Organizer of Fire Side Chat with Minda Harts, Author of The Memo!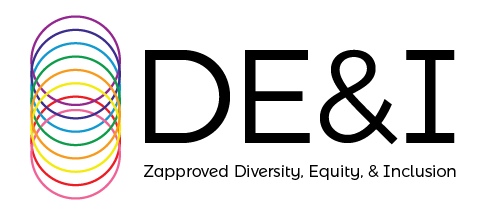 Our focus is to create an inclusive, equitable, and diverse community. We value hiring and developing talent typically under-represented in the technology space while helping to foster conversations that help us grow collectively.
If you have quesitons or wish to join our event e-mail list please reach out to us at dandi@zapproved.com.