Fire Service Mortar: The Critical Role of the Company Officer
Description
The L2598 Shop Floor Seminar group is excited to announce our spring seminar. We have the privelege of hosting Capt. Jarrod Sergi and we are excited to hear his program, Fire Service Mortar. This program has had high reviews and has been shared at a number of different conferences and departments around the country. This IS NOT only for company level officers. This program is GUARANTEED to share insights to help leaders at all levels.
This class will be held on 03/29 and 03/30. Class will be from 8:00am to 12:00pm and will be the same class/material on both days. Doors will open at 7:00am.
Hot breakfast, coffee, and drinks will be provided!
2019 Shop Floor Seminar Series: Fire Service Mortar: The Critical Role of the Company Officer
This program is designed to be a no-nonsense approach to company officer leadership. No theory here, just realistic and practical ways proven to build an effective group of performers within your team. Capt. Sergi will bring previous military experience as well as experience in his current role to reinforce the importance of unit cohesion and how to achieve it. Topics will include team building, leadership principles preparation, and much more. This class is meant to inspire action and produce results in your company and your department as a whole. You will be given tools today to make immediate change tomorrow.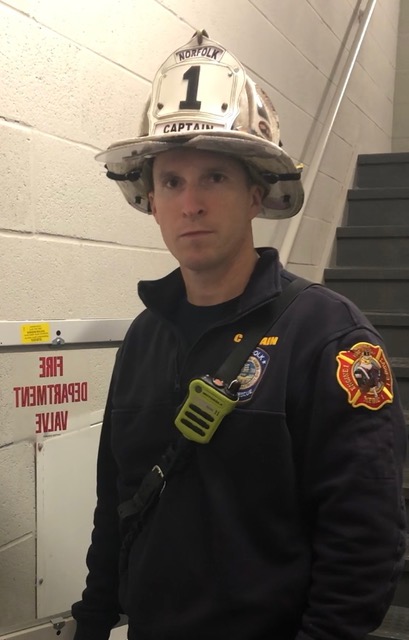 Capt. Jarrod Sergi Bio: Jarrod has been a student of the fire service for close to 18 years, with the last 14 being in Norfolk VA. During his time with Norfolk he has been a firefighter assigned to one of the city's busiest engines, a ladder company lieutenant, and a recruit academy coordinator. He is currently an Engine Company Captain assigned to Engine 1 in the downtown area of the city. He is also an instructor with VDFP where he focuses on Strategy/Tactics and MAYDAY Operations. Jarrod is also an instructor with Real Fire Training LLC. He is a graduate of the NFA's EFO Program and has been featured in several fire service publications including Fire Engineering and Firehouse. He speaks all over the country about strong company level leadership and the potential impact of the Company Officer.