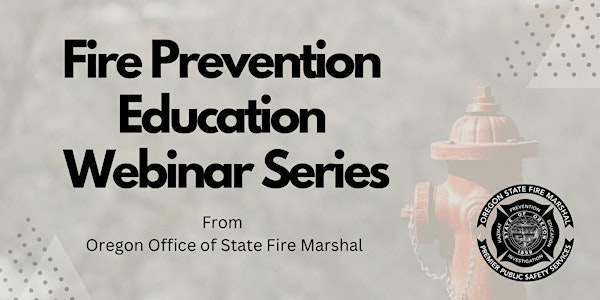 Fire Prevention Webinar Series- Cooking Fire Safety for Kids
Fire Prevention Webinar Series for fire service and professional partners presented via Microsoft Teams.
About this event
Join us on Wednesday, November 30th, 2022 at 1:00PM (PST) for another addition to our Fire Prevention Webinar Series. This week we will discuss messaging and prevention strategies to address COOKING FIRE SAFETY WITH KIDS. As young people begin to build independence, knowing where there limits are and understanding the basics of fire prevention in the kitchen will work to keep them safe. This webinar will provide consistent messaging and creative ideas for reaching families in regards to this important topic.
Presenter: Laura Chaffey, Training and Development Specialist at OSFM