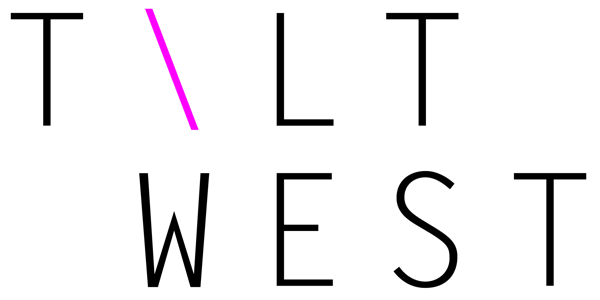 Fire and Water: The Art and Science of the West in Crisis
A Virtual Panel Discussion to celebrate the release of the Tilt West Journal, Vol. 4: Art and Science!
About this event
This timely discussion on Fire and Water: The Art and Science of the West in Crisis will feature several key contributors to the new Art and Science volume of the Tilt West Journal, including Jeff Brown and Faerthen Felix, Kathie Foley-Meyer, Indigo Moor, and Adrien Segal, in conversation with our guest curator for the issue, Alana Quinn. Please visit journal.tiltwest.org on the day of the panel to check out the volume, and then join us online that evening for this special Zoom panel. The link to the webinar will be provided prior to the event.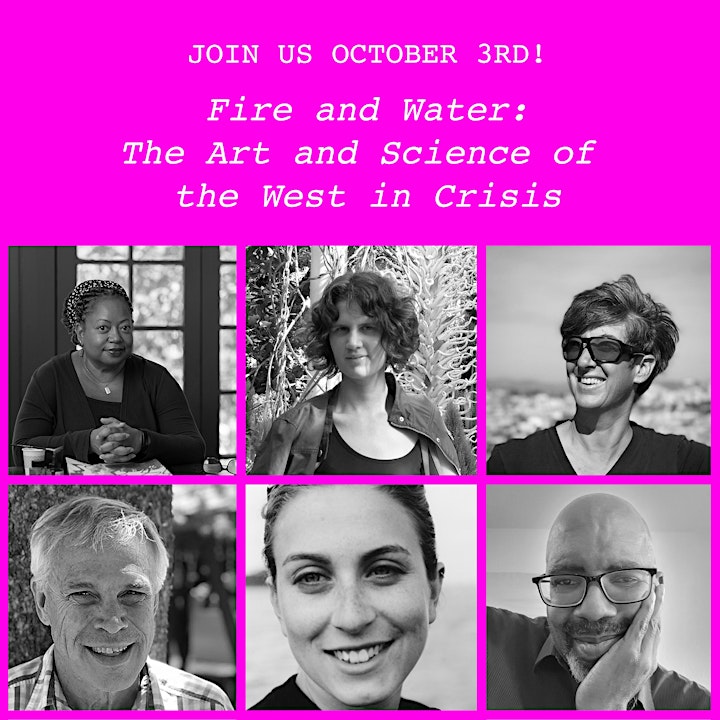 Alana Quinn is senior program associate with the Cultural Programs of the National Academy of Sciences in Washington, DC, where she organizes exhibitions and public programs exploring relationships among the arts and sciences. She serves as an art consultant on the journal Issues in Science and Technology, identifying art to run in dialogue with science-focused articles and she recently participated in the Museum Computer Network's mentorship program, mentoring an emerging museum professional. In 2021, she helped connect scientists with Southern California-based curators who are involved with the Getty Foundation's Pacific Standard Time 2024 Art and Science initiative, a collaboration with dozens of arts organizations across Southern California focused on intersections of art and science with exhibitions and public programs planned for 2024. Alana holds a BFA in photography and media arts with a minor in art history from Alfred University, Alfred, NY, and an MA in museum studies from Johns Hopkins University, Washington, D.C. She enjoys hiking and visiting museums in her free time.
Jeff Brown likes to say that he holds a BS in BS (business services) from the University of Maryland University College. Over the course of his career, he has worked as a fireman, a professional triathlete, an entrepreneur, a diplomat, a ski guide, an avalanche forecaster, and a whitewater river guide. Jeff is the former director of the UC Berkeley Central Sierra Field Research Stations. He was a resident at the Sagehen Creek Field Station from 2001 until he retired in 2020. He now serves as the volunteer co-director of the Sagehen Art Program. In 2012, Jeff launched the Sagehen Forest Project, a collaborative community effort to address the risk of wildfire, involving ecologists, state and federal government agencies, the timber industry, environmental groups, interested NGOs, wildlife biologists, and concerned citizens. The group created a successful plan to restore forest health to the 9,000 acre Sagehen watershed, and the strategies have spread. Jeff now spends his retirement rowing a wooden whitewater dory, ski-mountaineering, and riding bikes in the western United States and France.
Faerthen Felix spent her early career as a whitewater river guide, an avalanche forecaster, a ski patroller, and a mountain bike and ski guide. She also served brief stints as a videographer and a restauranteur, and she spent one weird season as an aerial spotter for a brine shrimp fishery on the Great Salt Lake. In 2001, Faerthen joined the UC Berkeley - Sagehen Creek Field Station as assistant manager. She retired from her full-time position with Sagehen in 2020 after nineteen years but continues to serve as volunteer co-director of the Sagehen Art Program. She also co-manages the Sagehen Herbarium and Collections Program. In her retirement, Faerthen divides her time between mountains and rivers, bikes and boats, and the western United States and France.
Kathie Foley-Meyer is an artist, an arts consultant, and a PhD candidate in visual studies at UC Irvine. Her work is inspired by the history of the African diaspora and explores themes of interconnectedness, memory, visibility, and transparency. Two of her mixed media works, In the Wake: With the Bones of Our Ancestors and Privilege Grid No. 3 were recently added to the collection of the National Academy of Sciences. An avid arts advocate, Kathie has served on the board of LACE (Los Angeles Contemporary Exhibitions); she was part of the artist selection and advisory committees for Metro Art for the Expo Metrorail Line; and she has served on grant panels for the LA County Arts Commission. She is also the host and producer of Outside:Inside Radio, a podcast created by the Prison Arts Collective at San Diego State University, which highlights the creative work of justice-impacted and formerly incarcerated individuals.
Indigo Moor is the poet laureate emeritus of Sacramento, California. His fourth book, Everybody's Jonesin' for Something, took second place in the Backwaters Prize competition sponsored by the University of Nebraska Press and was published in 2021. Jonesin' is a multi-genre work consisting of poetry, short fiction, memoir pieces, and stage plays. Indigo's previous award-winning books include Tap-Root, Through the Stonecutter's Window, and In the Room of Thirsts & Hungers. Indigo is part of the visiting faculty for Dominican University of California, teaching poetry and short fiction in the MFA program. He is the former poetry editor for Bookends Review Literary Journal and sits on advisory boards for the Sacramento Poetry Center and the Modesto Stanislaus Poetry Center. A ten-year veteran of the US Navy and a twice-decorated Gulf War veteran, Indigo now divides his time between writing, teaching, and working as an integrated circuit layout designer for computer companies.
Adrien Segal is an artist based in Oakland, California. Drawing from landscape, science, history, and perception, her interdisciplinary work bridges the gap between scientific rationality and the emotional nature of human experience. A pioneer of data physicalization, Adrien has exhibited her art internationally since 2007, including shows with Ballroom Marfa, the Peabody Essex Museum, and the Southern Alberta Art Gallery. Her work is held in the permanent collections of the City of Homer, Alaska and the National Academy of Sciences in Washington, DC. She has participated in residencies across the United States, Canada, and Europe, and her artwork has been featured in publications including Making Data, American Craft, and Data Flow 2. Adrien holds a BFA from the California College of the Arts, where she currently teaches art and design. In 2022 Adrien was the US-UK Fulbright Scholar with the Duncan of Jordanstone College of Art and Design at the University of Dundee in Scotland.
We will also be hosting a live roundtable in Denver on this same topic on October 17th, prompted by artist Anna Kaye. More information on that will be forthcoming, but we hope you will consider joining both events if you are able!