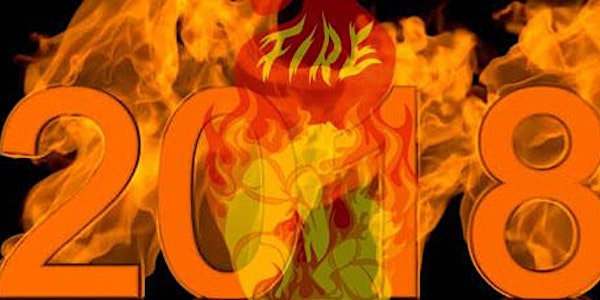 FIRE 2018
Refund Policy
Contact the organizer to request a refund.
Description
- Florida - Intense - Rope - Experience -
August 16-19th, 2018
www.FireOrlando.com
*~* WE ARE SOLD OUT! *~*
FIRE 2018 brings you:
4 Days of Classes
Photography Class Track
Dedicated Photo Lab
Awesome Vendors
Amazing Presenters
Massive Dungeon
And so much more!!
Check out this year's presenters!

-- Barkas & Addie -- Coner -- Docvale & Tyka --

-- DomWithLens & EbiBex -- EM -- FredRx -- knot_head --
-- Linworth -- Lunatic Bound -- Miss Doctor --

-- Mister Bacon -- M0co & Beemo -- Mynx & Chloe --

-- PrometheusV -- Passsus -- Pedro & ClemPoulain --

-- J -- SenBound & Giggles --

-- Shakti -- The Silence & nano_bites --
-- TJ -- Whisky Tango Foxy --

And the vendors!
When purchasing tickets, each person will need to register individually so that we can be sure to get each person's information and their electronic signatures. Where it asks for name, please enter your FULL LEGAL NAME; this will only be used for Registration purposes and the rest of the time no one will see anything but your Badge Name.

Follow us in all the places to make sure you don't miss any news or updates!

Twitter: @FIRE_Rope
Facebook: www.Facebook.com/FIREOrlando
FetLife: https://fetlife.com/groups/89922
Refund & Transfer Policy:
Full Refund up till March 1st
75% refund March 1 - March 31st
50% refund April 1 - April 30th
25% refund May 1st - May 31st
No refunds after June 1st
Ticket transfers will incur a $35 fee, and we must receive confirmation of the transfer from both parties involved.
F.I.R.E. does not accept responsibility for any financial transfers between the original purchaser and the new attendee and expressly disapproves of tickets being sold for more than the original purchase price plus fees.
For refunds (until June 1st) or transfers, please email fire.eventinfo@gmail.com.
The new attendee must contact F.I.R.E. to receive a registration code and will be charged the $35 transfer fee upon registering.