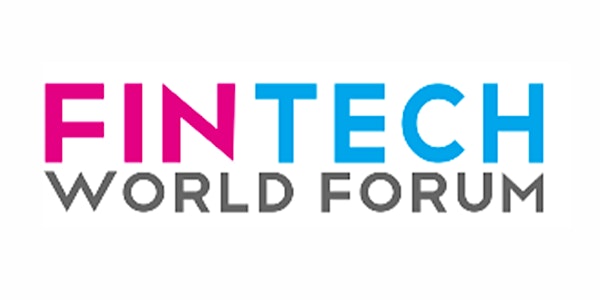 FinTech World Forum - Shanghai
Next Innovation, Next Finance, Next Money.
When and where
Location
上海市 Shanghai 上海市, 上海市 China
About this event
Next Innovation, Next Finance, Next Money. The FinTech World Forum ( http://bj.fintechwf.com ) will bring together the FinTech ecosystem, help build relationships, share knowledge, and create business opportunities. The multi-format conference will cover technology topics such as authentication, advanced sensors, digital and mobile payments, APIs, blockchain, big data and learning machines, as well as case studies and panels in consumer banking, corporate banking, financial markets, and insurance. The FTWF explores current trends and expanding, new market opportunities in the financial services sector. Innovators and leaders, ranging from major investors and corporations to philanthropists, entrepreneurs, and government will present a fascinating, multifaceted view of emerging markets and the future of financial services.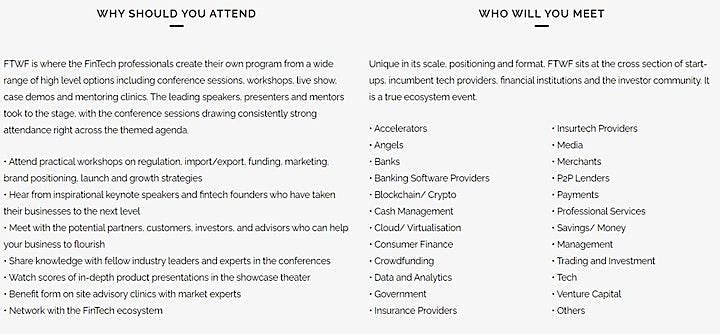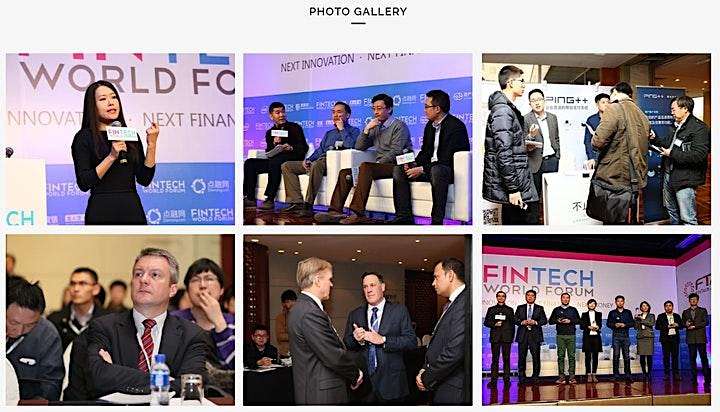 • Sponsorship / Exhibition
For information on sponsorship and exhibition opportunities at the event, please click here or send your email to sponsors@intlives.com
• FinTech Innovation Awards
Learn more about awards selection process, please click here or send your email to awards@intlives.com
• Call for Speakers
Learn more about call for speakers, please click here or send your email to speakers@intlives.com
• Media Partnership
For media partners related inquiries please click here
FinTech World Forum