Fintech World Euro Summit Evolution of Blockchain Technology April 4th Lond...
Description
Mark your calendars for Fintech World Euro Summit London, on April 4th, 2018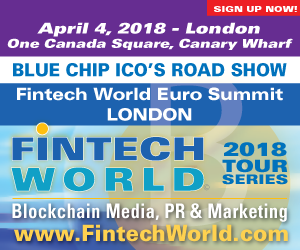 We will explore new methods of finance, as well as review existing and developing legal considerations and international initiatives. In bringing together industry thought-leaders, this is destined to offer unique and valuable insights to this growing industry.
Limited to 300 attendees, we are offering you the opportunity to become one of our elite sponsors for this exclusive event.
We are looking forward to your participation and much appreciate if you share this event with your social network.