Fintech Storm - Payments 11 February 2016

Thursday, February 11, 2016 from 6:00 PM to 9:00 PM (WAT)
Event Details
Register for Fintech Storm http://fintechstorm11february2016.eventbrite.com

In continued tradition of our stupendously successful Fintech Storm Series
Genius Incubator Presents
Fintech Storm - Payments Special 11 February 2016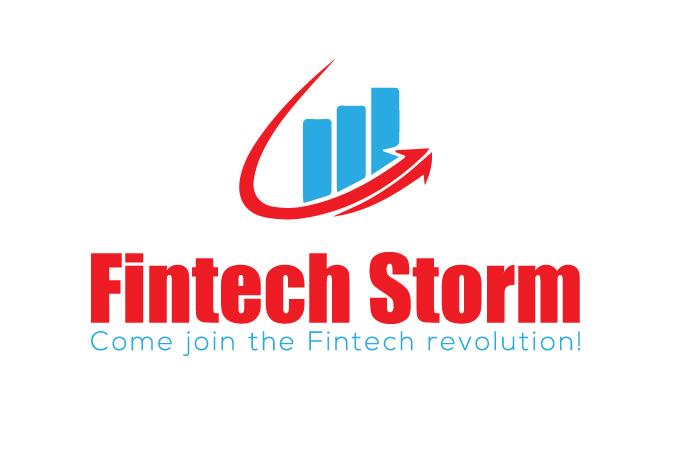 Come meet the disruptive thought leaders that are imagining the future of banking.

Meet 4 revolutionary payment companies Revolut, Transfermate, Currency Transfer and Albert! 
Revolut is a global money app and card with this mission to create a fair and frictionless platform to manage and use money around the world. Users can spend as if you had a local bank card wherever you are, send money for free within the app or externally via text, Whatsapp or email and exchange currency at the interbank rate because Revolut takes no additional commission.
Meet Revolut that was recently in news for its fundraise. 
Albert
is the mobile app that makes finances for self-employed - such as invoices, expenses and payments - incredibly easy from a phone.
Having been freelancers ourselves, the idea was born out of frustration with existing complicated tools. To make finances easy for everyone, the Albert team redesigned its concept and based it on a paradigm we all know: email. 
With over 10 years of experience heading up mobile design at companies like Vodafone, RBS and Ubuntu, Ivo's designs have been featured in the Wall Street Journal, Businessweek and Fast Company, and have gone on to win multiple awards, including the Cannes Gold Mobile Lion and the BIMA innovation award.

Albert is the first fintech company founded by a designer and engineer, is citizen of Accenture's Fintech Innovation Lab in Level39, and has the support of Telefonica & O2 and top entrepreneurs from the London tech scene.
CurrencyTransfer.com 
Currency Transfer is the FX innovation that allows you to:
TRACK PAYMENTS

View transfer history, insightful trade analytics and track the status of your payment just like a DHL delivery.

STORE RECIPIENTS

Recipients can be added as easily as a new Skype contact online.

PERSONAL CONCIERGE

Whether you are a business or a private client, you will be allocated your own Personal Currency Concierge, at hand to help you with anything you need.

TRUSTED AND SECURE

Compare up to six live currency quotes from Tier 1, FCA authorised currency suppliers. Safe, secure and curated marketplace.
Sinead Fitzmaurice, ACA, CFO, Transfermate
TransferMate is a global payments and online foreign exchange service provider. TransferMate streamlines payment processes and implements strategies to avoid the risk of fluctuating foreign exchange rates and provides a more cost-effective service than banks.
Sinead joined taxback.com in 2005 as the finance director of Transfermate, before becoming the Taxback Group's Chief Financial Officer. She is a member of the Institute of Chartered Accountants in Ireland, having trained and qualified as a Chartered Accountant with PricewaterhouseCoopers in Ireland in 1996.

Prior to joining taxback.com, Sinead held the position of Group Financial Controller with Venner International SA and was instrumental in assisting with that group's Initial Public Offering of its distribution group LMATM on the Singapore Stock Exchange in 2005. Sinead previously worked as a Senior Manager with PricewaterhouseCoopers.
inead Fitzmaurice, ACA, CFO
We invited the most innovative firms in Alternative Finance & Peer to Peer Funding Marketplaces industry 
This is a Meetup not to be missed with talks and a round table where the movers and shakers of the hottest new industry - Fintech - will debate opportunities, and challenges of the new age bank!
Register here:
http://fintechstorm11february2016.eventbrite.com

What: Fintech Storm featuring disrupters
Meet the CEOs
See Product Demos
Join the Fintech Revolution!
When: 6:00pm-9:00pm 11 February 2016
Where: Rainmaking Loft, International House
1 Saint Katherine's Way, London, E1W 1 UN
2 min walk from Tower Hill and 5 min walk from Aldgate Station 
See our Blockchain video from recent event on 12th August 2015 in London featuring Dave Birch, Simon Taylor, Gideon Greenspan, Colin Kwan, Frank Schuil, Leanne Kamp and Arifa Khan.
Thrilled to announce our next debates 11 february , 3 March and 31 March 2016 6-9pm in London featuring the most awaited  innovations. Our debates are high in Intellectual quotient, scholastic ability and debate to transform the world banking and financial order. 
Fintech is at one of the most exciting points in its evolution, with disruption occurring everywhere you look. Alternative financing models, mobile payments and  bitcoin are gaining increasing traction with consumers and businesses alike. Some challenges remain for certain fintech businesses targeting the mainstream, but there's no denying 2015 is proving a huge year for the global fintech industry. 
"The top 12 VCs that are reputed for spotting billion dollar valuation unicorns early such as Benchmark, Andreeson Horrowitz, Union Square Ventures and Sequoia are investing in Fintech in 4 main verticals of Online Lending, Personal Finance Management, Bitcoin & Cryptocurrencies, Marketplaces and Peer to Peer platforms.
We are helping emerging talent in Fintech get that early exposure to the banking & financial services ecosystem  as well as investors, facilitating a deeper understanding and dialogue. We are also evangelising Fintech and bringing sophisticated knowledge of research labs of disrupters like Coinsciences, Cubits, Blockchain.info, Symbiont.io and their futuristic thinking to the common man.
Talk to our audience. And we have fiercely loyal repeat audience. And they can now debate confidently with technologists on topics as esoteric as blockchain to as mundane as mobile payments.  
The most sought after Fintech companies share a number of characteristics:
They operate in large growing global markets 
They are world class in their niche 
They have attractive underlying business models with strong recurring revenues 
Demonstrable opportunity to drive top line growth 
World class talent and teams 
Come along for a rich education on this hot new industry thats growing fast and reimagining our economy. Come join a lively evening of insightful presentations from disruptive fintech players and engaging discussions, rounded off by networking drinks with more senior executives from major banking and financial services companies, hot startups and investors.
 Arifa Khan Founder Fintech Storm Series
Arifa Khan Founder Fintech Storm
Read what the Londoners have to say about http://FintechStorm.com the spectacularly successful brand monthly series Arifa Khan has built, here.
Arifa Khan is a former investment banker in Private Equity led Leveraged Buyouts Mandate M&A transactions, a seasoned finance, strategy and operations executive based in the city of the London, with over 15 years experience in finance, specialising in Leveraged Finance/ Financial Sponsors Coverage/ Debt Products & Credit. She has worked with two suisse banks Credit Suisse & UBS. She has deep sector expertise in finance, operational insights, and the business acumen to forge big strategic partnerships.
Arifa has independently advised companies of all sizes from pre revenue to deal sizes of GBP300m on venture capital funding, scaling, international expansion, strategy etc. As an investment banker she has executed LBOs of sizes upto several billion USD across Europe across verticals such as Healthcare, Media Telecom & IT, Financial Institutions. She is a thought leader on innovation and disruption in financial services and a sought after speaker on payments and fintech at international conferences such as ICBI's Payments International in London Mar 17-20, and will be speaking at Women's Economic Forum Goa May 7-11. She currently architects Wharton Distinguished Dinner Series for Wharton UK Alumni Club as a Wharton Club Committee Member, and is currently the Chairperson London Chapter for All Ladies League.
Arifa has an MBA from The Wharton School of Business, a B.Tech degree from IIT Madras in Chemical Engineering. She is passionate about fintech and Blockchain. See her vision of Blockchain here.
Read "besotted with blockchain.." An overview of Blockchain's potential by Arifa Khan on Linkedin.
https://www.linkedin.com/pulse/besotted-blockchain-arifa-khan
Read a review of Fintech Storm's recent event Open Bank / Marketplace Banking held on 22nd July here : "A tale of APIs.." By Arifa Khan
Read an article "war for your wallet.." on Payments and mobile wallets by Arifa Khan on Linkedin 
https://www.linkedin.com/pulse/war-your-wallet-arifa-khan?trk=prof-post
Senior  directors or advisors
Professionals working in banking and financial services industry
Compliance or Regulatory professionals
Managers and strategists of finance or investment companies
Advisers and Financial services consultants
Digital transformation specialists
Blockchain researchers
Fintech startups
MBA & other students specialising in finance
Public policy makers
Look up our upcoming events at one place http://finetchstorm.eventbrite.com
 See Fintech Storm in action here
Don't miss our Fintech Storm India Summit May 2016 at St Regis, Lower Parel, Mumbai  and Europe-India Conclave: Future of Banking, Payments & Technology November 2016 at The Oberoi Gurgaon, New Delhi 
500+ International delegates, 100 preeminent speakers, Fintech Storm India Hot List Awards 2016 at our Annual Dinner Gala at the most sought after addresses in Mumbai and New Delhi.  
When & Where

Rainmaking Loft
1 Saint Katharine's Way
International House, 1st floor
E1W 1UN London
United Kingdom


Thursday, February 11, 2016 from 6:00 PM to 9:00 PM (WAT)
Add to my calendar
Organizer
Blockchain Storm
Blockchain Storm Series is an affiliate of Fintech Storm Series, a spectacular monthly series hosted in Central London Zone 2 for fintech folks by fintech folks. We have hosted 30+ events featuring 200+ fintech companies and 3000+ attendees so far , including Ethereum, Bigchain DB, Blockchain.info, Currency Cloud, Multichain, Revolut etc..
http://europeindiaconclave.com
http://fintechstorm.com
http://blockchainstorm.co
We hosted our flagship Blockchain India Summit Dec 2016 with Vitalik Buterin, Inventor Ethereum and excited about Blockchain India Week 12-19 May 2017 in Mumbai with Vitalik.
Fintech Storm - Payments 11 February 2016