Fintech Storm Open Bank
When and where
Location
Rainmaking Loft 1 Saint Katharine's Way International House, 1st floor London E1W 1UN United Kingdom
Description
Register for Fintech Storm Open Bank Special on 22nd July at http://fintechstorm23july2015.eventbrite.com
In continued tradition of our stupendously successful Fintech Storm Series
Genius Incubator Presents
Fintech Startup Storm - 22 July 2015 - Open Bank Special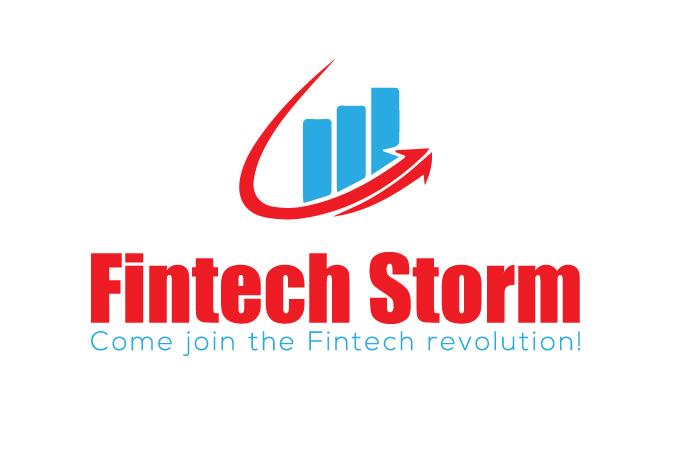 Come meet the disruptive thought leaders that are imagining the future of banking.

Featuring Paolo Zaccardi, CEO Kubique, Philipp Gelis, CEO Kantox and Simon Redfern, Open Bank Project , Paul Aitken, CEO Borro

We invited CEOs known for their futuristic crystal gazing abilities to share their excitement about the future bank.
This is a Meetup not to be missed with talks and a round table where the movers and shakers of the hottest new industry - Fintech - will debate opportunities, and challenges of the new age bank!
Register here:
http://fintechstorm23july2015.eventbrite.com
What: Fintech Startup Storm featuring Open Bank evangelists

Meet the CEOs
See Product Demos
Join the Fintech Revolution!
When: 6:00pm-9:00pm 22 July 2015
Where: Rainmaking Loft, International House
1 Saint Katherine's Way, London, E1W 1 UN
2 min walk from MOORGATE and 4 min walk from Liverpool street stations
We hosted Skrill , SafeCharge and Mangopay for March 30th.
Here's a gist article of our march 30th event - rave reviews!
Read a press article about our previous event on June 24th fearuring The Currency Cloud, TransferGo, Derivitec & tibdits with over 100 attendees.
Watch the video.
Here's a profile of participants:
Paolo Zaccardi, CEO Kubique
Kubique SpA is a Business Integrator and Solution Provider based in Italy, specialised in innovation and design in the Fintech sector. Kubique fills the gaps in B2B relationships by providing customers with innovative ICT services that enable better collaboration. Kubique provides a cloud-based collaborative hub of services, which include: • Advanced Document Management, integrated with ERP and business processes • B2B electronic platform for Supply Chain Finance • Legally compliant Electroning Invoicing and Electronic Archiving services • Business Intelligence and Data Analytics • Integration with third-party Payment Platforms and Payment Hubs These services have the power to strengthen business relationships bringing automation, simplicity and velocity to activities and processes, and leveraging the value of integration between documents and data.
Paolo Zaccardi, co-founder and CEO of Kubique S.p.A., a Business Integrator and Solution provider based in Italy, specialised in providing software platform "as a service" in the Fintechsector.
Paolo has had managerial experience in the Financial Services and Automotive industries for over 20 years, covering many areas of payment innovations, including SEPA, B2B payments, cards payments, cross-border payments, supply chain finance and big data analytics.
He has been a member of several European banking working groups – such as EBA, ABI, CBI andEquens Innovation Board - and he is a regular speaker at many leading industry conferences such asSIBOS, Payments International, CBI, SPIN and EBA Day.
Previously he served Aite Group, an independent research and advisory firm based in Boston, as a Senior Analyst and Advisor in Banking and Global Payments. Before joining Aite Group, Mr.Zaccardi was General Manager of services at UNRAE, an Italian association representing international car makers - such as Volkswagen, Ford, Opel GM, Toyota, Renault, Mercedes/Daimler, and BMW. From 2003 to 2010 he was head of Marketing and Innovation at ICBPI Group (formed by ICBPI and CartaSi), the market leader in card and payment processing and corporate banking services in Italy.
He obtained his Master degree in Electronic Engineering from University of Rome "La Sapienza" and his General Management PMD degree from IESE Business school in Madrid. He also achieved executive education in Business Strategy and Innovation Management from Stanford School of Engineering, KELLOGG, INSEAD and HAAS BERKELEY business schools.
Simon Redfern, CEO of Open Bank Project

Simon Redfern is the CEO of TESOBE and founder of the Open Bank Project. He is a seasoned technologist with over 25 years experience in IT. He studied electronic engineering in Manchester in the early 80's focusing on real-time programming and digital systems, followed by relational databases and then the web in the early 90's. Since then, Simon has worked as a software developer, architect, CTO and DBA on numerous web based platforms. Always keen to explore emerging technologies (recently Scala and NoSQL), Simon is also a composer / musician (piano, electronics) and as such enjoys inhabiting the borderlands of art and technology and cross discipline creative collaborations. Simon is a keen supporter of open source and open data believing they are a sustainable force for social good.
Which services do you sell and who are your competitors?

We help banks stay relevant in today's digital world by accelerating their transition into platforms. To do that, we've developed an open source API and App store for banks that empowers them to securely and rapidly enhance their digital offerings using an ecosystem of 3rd party applications and services.
Yodlee has been the historical player in this field. Unfortunately, they do not serve the DACH market and they dis-intermediate banks because they need to store user authentication credentials which takes users away from the bank's home page. Credit Agricole, the largest retail bank in France, launched its own proprietary API some months ago. Our aims are similar but we strive to be an open standard, interoperable across banks. Our technology is dual licensed under open source and commercial licenses.
Presentation: Open Bank Project - Bank as a Platform, Transparency as an Asset
The Open Bank Project enables banks to innovate by leveraging open APIs, open source and open data. It makes banking data more accessible via an ecosystem of apps and services built on an enterprise ready open source stack.
Using the Open Bank Project, software developers can easily leverage a common set of banking APIs and so enable banking customers and their stakeholders such as auditors, regulators, shareholders and donors to freshly interact with banks on mobile, tablet and emerging platforms. The Open Bank Project allows customisable views on transaction data enabling a sliding scale of financial privacy and transparency spanning fully secured to fully open data. Added location, social and other meta data are shared across applications further enhancing the ecosystem and bank as a platform concept.
The Open Bank Project is designed to plug into core banking and authentication systems and is pre-configured to use the industry standard OAuth thus enhancing the bank's role as the gatekeeper of authentication and digital gateway to data. Certified Apps and services are discoverable via the bank app store further enticing customers to the bank.
The Open Bank Project leverages Open Source (Scala, Postgres, Jetty) and is released under AGPL and commercial licenses from TESOBE.
But how does a small bootstrapped startup even get the attention of large banks?
Simon Redfern, CEO of TESOBE and founder of the Open Bank Project, will explain how open source, open data (and a little music too!) has helped - and illustrate the relevance of open APIs in banking, why they are important for all of us, and ultimately, how "Open" leads to a better customer experience.
Philipp Gelis CEO Kantox

"Banking is the most important thing you can be changing this decade"
Kantox -The currency exchange marketplace for SMEs right up to 'mid cap' companies has raised $11 million in Series B funding.
Leading the round is Partech Ventures, and IDinvest Partners, while Cabiedes & Partners also participated. All three are existing backers and the new investment brings total funding to $19 million.
Founded in 2011 by former Deloitte employee Philippe Gelis, Kantox offers a marketplace for businesses to exchange currency, including peer-to-peer, thus enabling them to get a significantly better exchange rate than that offered by the banks or traditional brokers.
"Large companies have resources, knowledge and leverage to manage their FX in a smart way and to negotiate fair prices with banks. On the contrary, SMEs and mid-caps are unable to do so and find themselves at the mercy of banks and traditional FX brokers," says Gelis when asked to explain the problem his startup solves.
"At Kantox, we provide a transparent FX management platform which helps SMEs and mid-caps manage their FX the same way that a large corporate does, but without the risk of being charged extortionate rates."
To that end, the startup claims 1,500 or so corporate clients, ranging from small businesses to mid-cap companies with revenues in the billions, including a number of publicly-listed companies. They span 18 industries, including technology, pharmaceutical, electronics, tourism, transport and even fast-growing startups.
Meanwhile, earlier this year Kantox reached the landmark of $1 billion worth of transactions processed on its platform since launch, with an additional $0.5 billion completed in the last three months alone. This included its largest transaction to date — a pretty impressive and cool $33.65 million.
One the topic of competitors, Gelis cites "banks, banks and banks," noting that most of Kantox's clients were previously using a bank to exchange currencies. "Banks still own 99 per cent of the market, so our main challenge is to educate clients and to get them out of the unfair banking system. It is a long-term goal, but we are here for the long-run," he adds.
Arifa Khan Founder Fintech Storm Series
Arifa Khan
Here's what Londoners say about http://FintechStorm.com the spectacularly successful brand Arifa has built. (http://www.haggerston-times.com/fintech-start-up-storm-discusses-online-payments-asks-if-banks-are-losing-ground-in-the-battle-for-financial-services/).
She is a former investment banker in Private Equity led Leveraged Buyouts Mandate M&A transactions, a seasoned finance, strategy and operations executive based in the city of the London, with over 15 years experience in finance, specialising in Leveraged Finance/ Financial Sponsors Coverage/ Debt Products & Credit. She has worked with two suisse banks Credit Suisse & UBS. She has deep sector expertise in finance, operational insights, and the business acumen to forge big strategic partnerships.
Arifa has independently advised companies of all sizes from pre revenue to deal sizes of GBP300m on venture capital funding, scaling, international expansion, strategy etc. As an investment banker she has executed LBOs of sizes upto several billion USD across Europe across verticals such as Healthcare, Media Telecom & IT, Financial Institutions. She is a thought leader on innovation and disruption in financial services and a sought after speaker on payments and fintech at international conferences such as ICBI's Payments International in London Mar 17-20, and will be speaking at Women's Economic Forum Goa May 7-11. She currently architects Wharton Distinguished Dinner Series for Wharton UK Alumni Club as a Wharton Club Committee Member, and is currently the Chairperson London Chapter for All Ladies League.
Arifa has an MBA from The Wharton School of Business, a B.Tech degree from IIT Madras in Chemical Engineering. She is passionate about fintech and Big Data.
More company profiles to come..
Read more at http://FintechStorm.com
Check out our spectacular first of its kind Digital Platforms Special on 2nd July with an unmissable line up of 4 CEOs Holvi, Fidor Bank, Etronika, Ffree.
http://fintechstormjuly2015.eventbrite.com
See Fintech Storm in action here