Description
Fintech Storm India Summit May 2016, Mumbai Hotel St RegisView this email in your browser
The unmissable

India Summit May 2016

India Financial Forum 12 May for thought leader CEOs in Banking & Financial Services

India Funding Conclave 13 May for every Indian startup & SME looking for funding
Buy Tickets to attend the Summit in person at http://fintechstormindia.com
Ticket Link for those who can attend in person: http://in.explara.com/e/indiafundingconclave
Buy Tickets for Live Web Screening of 12 May http://fintechstormindiasummitmay2016.eventbrite.com


We are proud to announce our Annual India Summit May 2016 in Mumbai after successfully hosting Europe-India Conclave in New Delhi in December 2015



We're excited to invite you to Fintech Storm India Summit on 12-13 May 2016 at Hotel St Regis, Mumbai.

Some key points of the event:
Genius Incubator, Fino Capital, Money on Mobile, European blockchain firms will be among the 30 or so innovators presenting during India Financial Forum.
USAID will present remarks on financial inclusion and adoption of mobile payments in India.

A.P. Hota, CEO of National Payments Corporation of India (NPCI) will present Unified Payment Interface and Rupay, disruptive forces for Indian Payments industry

Distinguished CEOs of successful European innovators - Mike Laven CEO Currency Cloud, Blockchain expert Prof Marc Pilkington, representatives from RBI and Govt. of India.
250+ delegates each day, 50+ investors, 100+ corporates, SMEs
India Financial Forum on 12th May 2016 will host a full day of presentations, demos and engaging panel discussions with 250 + Indian and international delegates. The inspirational day will culminate in a Gala Networking Dinner where you will meet unlikely allies.

India Funding Conclave on 13th May 2016 will host a Startup Swayamvar where selected startups will pitch for investment to hordes of investors and funding sources: from VC firms, Angel investors, PE firms to crowdfunding platforms, banks, online lending platforms and NBFCs.
SMEs & Startups: Are you looking for funding?
Join us for the first ever gathering of SMEs and startups looking for funds and investors and lenders, banks, NBFCs, and online lending platforms.
Entrepreneurs will present pre-screened investment opportunities to angel investors, VCs and angel investors in an exclusive setting. These young start-ups will be seeking to raise capital to the tune of 1- 10 crores (100K to 1 million GBP).
Investors & Lenders: If you are looking to meet the best early and growth stage entrepreneurs in India, and to familiarize yourself with the investing environment in India, this is the perfect platform for you to directly interact face to face with creme-de-la-creme entrepreneurs and other investors!
Date: 9:00am-6:00pm 12th-13th May 2016 Conference
Dinner: 12th May 2016
Blockchain Symposium: 13th May 2016
Location: Hotel St Regis, Mumbai, India
Full Website: http://fintechstormindia.com
URL: http://fintechstorm.com/mumbai-2016

Indian Delegates Buy Tickets here:
: https://in.explara.com/e/indiafundingconclave
More Info A few of our preeminent guests
Chief Guest : Honorable Union cabinet Minister Shri Nitin Gadkari

MIKE LAVEN
CEO
Currency Cloud
Michael Laven is the CEO of Currency Cloud, a rapidly-growing FinTech company that is transforming how businesses move money around the world. Currency Cloud is well positioned to bring long-awaited change to the international payments landscape, by exchanging and transferring money as a cloud-based service. Joining in 2012, Mike is the driving force behind the firm, growing it to $10bn in international payments.
SHASHANK JOSHI
Managing Director
Money on Mobile
Shashank Joshi has over 23 years' experience of in the areas of IT and ITES, Outsourcing, Transition and Management consulting. He has been a pioneer in the successful execution of Merchant Cash Advance and Merchant Processing businesses through the offshore route. Shashank began his career in 1992 with the computer software and hardware business and set up India's first computer retail outlet in 1994 with accreditation from Intel, Microsoft, HP & others.
RAJAT AGARWAL
VICE PRESIDENT
MATRIX PARTNERS
RAJAT AGARWAL
Vice President
Matrix Partners
A Gold Medalist in school, a Silver Medalist at IIT, and, again, a Gold Medalist at Indian School of Business, Rajat's academic record speaks for itself. Post IIT, Rajat joined McKinsey as a management consultant, where over a five-year stint he worked on developing insights for multiple sectors, specializing in telecom and IT services.

During his stint at McKinsey, Rajat worked on several topics that are relevant for start-ups.
ASIT OBEROI
Chief Operating Officer
YES BANK

Mr. Asit Oberoi serves as Group President at Yes Bank Limited. Mr. Oberoi served as Chief Operating Officer and Senior President of Operations & Service Delivery at Yes Bank Limited since September 5, 2011. Mr. Oberoi was responsible for overall operations and service delivery at Yes Bank. Mr. Oberoi has 20 years of experience in banking and has worked with Fidelity International, Standard Chartered, ANZ Grindlays and Bank of America. .
DR MARC PILKINGTON
Blockchain Researcher
University of Burgundy, France
Marc specializes in heterodox macroeconomic theory and central banking theory. In early 2013, he came across the Bitcoin phenomenon, and decided to investigate the matter from a critical viewpoint. He soon found that Bitcoin defied conventional wisdom in economic theory, and started drafting a paper on the articulation between Bitcoin and complexity theory. He is currently elaborating upon this first draft, and is working towards a book chapter to be published next year by Edward Elgar Publishing in the UK. Marc thinks Bitcoin has been underexplored by mainstream economics to date.
Conference Chair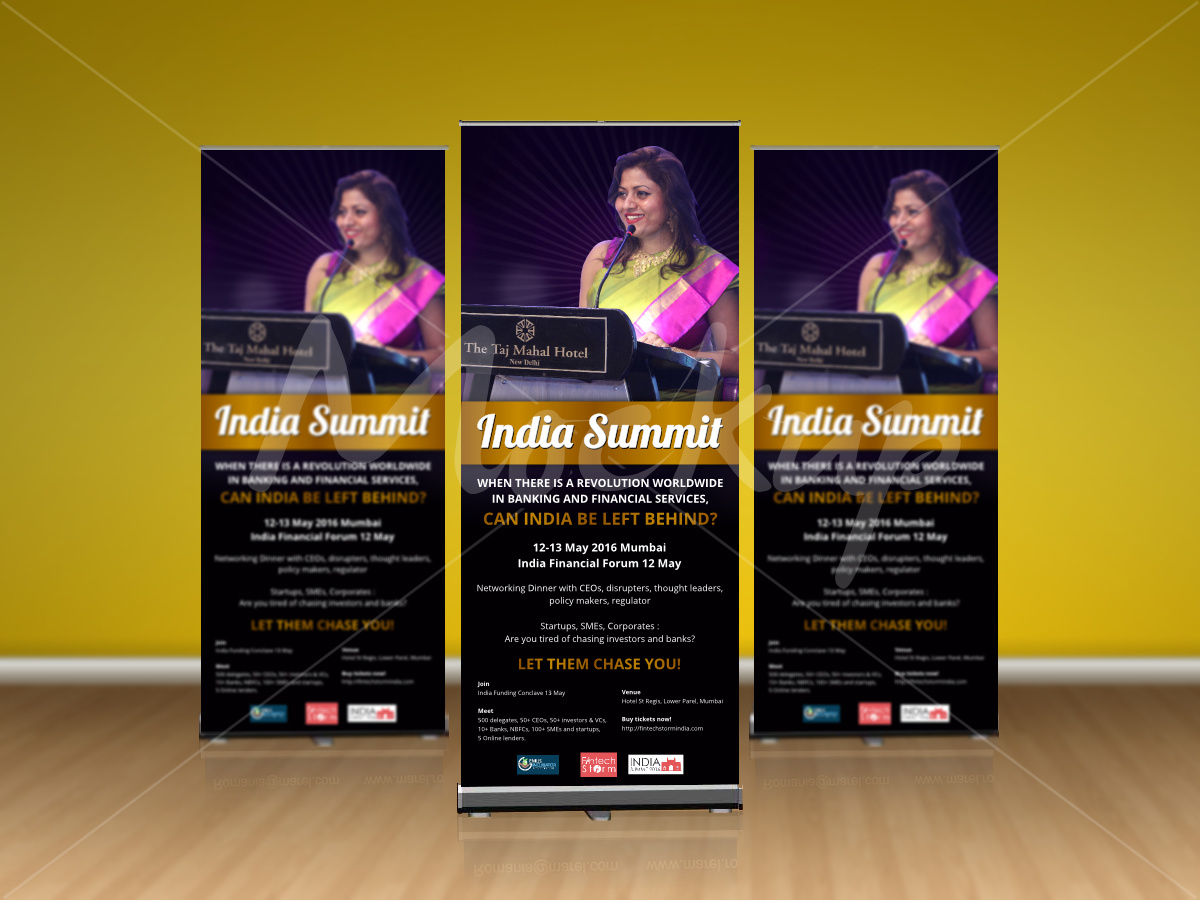 ARIFA KHAN
Managing Director
Genius Incubator Ltd

Arifa Khan is an Investment Banker. She is Founder of Fintech Storm Series showcasing innovators and disrupters transforming Banking & Financial Services in Europe. She is architect of Europe-India Conclave launched in Delhi in Dec 2015. She works with Government of India, Ministry of Road Transport on various national priorities such as infrastructure financing and modernisation of MORTH. She has an MBA from Wharton School of Business and a B.Tech from IIT Madras.

Share
Tweet
Share
Copyright © *|2016|* *|Genius Incubator Ltd|*, All rights reserved.