Event Information
Location
Google Campus
Google Campus, 4-5 Bonhill Street, London EC2A 4BX
London
EC2A 4BX
United Kingdom
Description
Register for Fintech Storm Cryptocurrencies, Digital Money & Blockchain on 1st June 2015 in London at http://fintechstormmay2015.eventbrite.com
In continued tradition of our stupendously successful Fintech Storm Series
Genius Incubator Presents
Fintech Startup Storm - 1 June 2015 - Digital Money & CryptoCurrencies Special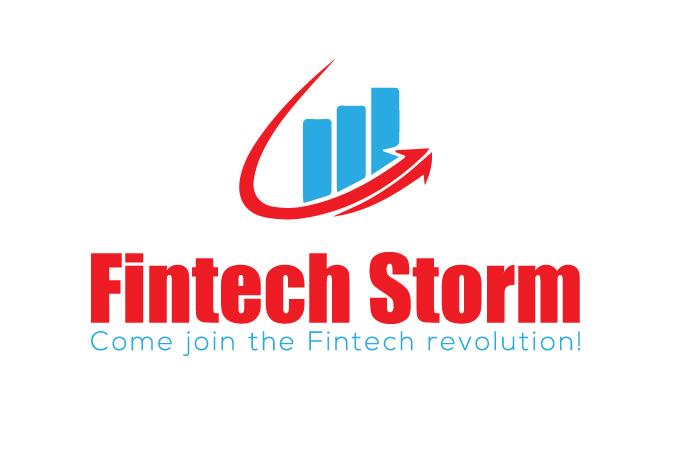 Come meet the fintech startups that are disrupting the digital money finance as we know it:
Ethereum, Coindesk, Blockchain, Bitpay (tbc), Ripple Labs (tbc).
We invited some of the hottest fintech startups in London to share their excitement about the future.
This is a Meetup not to be missed with demos, talks and a round table where the movers and shakers of the hottest new industry - Fintech - will debate opportunities, challenges and their experiences through this exciting journey!
Register here:
http://fintechstormmay2015.eventbrite.com
What: Fintech Startup Storm featuring disrupters of digital money
Meet the CEOs
See Product Demos
Join the Fintech Revolution!
When: 6:00pm-9:00pm 1st June 2015
Where: Google Campus, Ground Floor
4-5 Bonhill Street, EC2A4BX
We just hosted Skrill , SafeCharge and Mangopay for March 30th.
Here's a gist article of our march 30th event - rave reviews!
Read a press article about our previous event on June 24th fearuring The Currency Cloud, TransferGo, Derivitec & tibdits with over 100 attendees.
Watch the video.
Here's a profile of participants:
Ethereum
Ethereum is the most prominent of the "Bitcoin 2.0" projects taking blockchain technology beyond the confines of currency. It wants to use the technology to build decentralised applications that can run autonomously. The fact that these applications will run on the blockchain rather than any single computer will make it far more difficult — if not impossible — to shut them down.
Instead of chasing VC funding, it has crowdfunded $15 million to support the project.
Another notable outfit is Counterparty, a similar project that aims to build decentralised applications — though on top of the existing bitcoin blockchain, rather than a new one as Ethereum attempts. The two companies have repeatedly traded barbs, with both building the others' project on top of their own as proofs of concept.
Jeremy Bonney , CEO CoinDesk
CoinDesk is a cryptocurrency-focused news site, and since its launch in May 2013 it has grown to become one of the largest and most respected sources of information about the industry.
The news site is based in London and has 14 employees.
Jeremy is the chief executive officer for CoinDesk. A technology enthusiast for the past few years, he has been involved in a number of web and mobile startups. He currently lives and breathes CoinDesk, taking time off occasionally for boxing and frequently for eating. He has a degree in psychology from University College London and worked for several years as a marketing consultant. He has lived in Sweden and the USA, but currently resides in London.
Blockchain.info
Founded in 2011 by Ben Reeves, Blockchain (the company) offers users an easy way to explore the blockchain (the technology), such as a tool to let shopkeepers accept bitcoin. Instead of a central bank auditing transactions, bitcoin relies on a distributed network shared between its users — everyone holds a public ledger of every transaction carried out using bitcoin, which are then checked against one another to ensure accuracy. This ledger is called the blockchain, and Blockchain lets users examine it and follow the flow of any bitcoin.
In addition to this explorer, they also offer a wallet service for holding users' bitcoins. In October 2014, it raised $30 million in venture capital funding, then the largest ever for a bitcoin company, and it's seeing 20,000 to 30,000 new sign-ups for its services every week.
The company is based in London.
Nicolas Cary, Co-Founder of Blockchain will be joining the panel discussion.

Pictured left-to-right: Peter Smith, Nic Cary, and Ben Reeves from Blockchain
Blockverify
The team behind the "blockchain-based anti-counterfeit solution,"Block Verify, wants to have a global, positive social impact by using blockchain technology to "make the world more honest."
They started by focusing their efforts on the pharmaceutical industry because they believe that they may be able to do the most good where counterfeiting has the potential to cause the most harm.Pavlo Tanasyuk, founder of Block Verify (and co-founder of SpaceBit), told CoinTelegraph:
"We decided to start with pharma as it is one of the sectors where people are directly affected by using counterfeit products. That can lead to various complications and even death of the consumer. It is also one of the most challenging environments."
Counterfeit drugs top the list of goods that cause the greatest economic loss and impact worldwide. Block Verify has been testing solutions in pilot programs with both a Swiss pharmaceutical company that has a UK presence and a London-based beauty company. (Counterfeit cosmetics rank 15th on the list.) They hope to help disable the US$1.77 trillion value of the global trade in counterfeit (and pirated) goods projected for 2015 by the International AntiCounterfeiting Coalition (IACC).
The Block Verify team will also use a private blockchain simultaneously with the Bitcoin blockchain, which they will use as "a ledger to hash certain data to secure [their] own chain." They will give every product its own permanent record on their blockchain, making manipulation of private keys impossible, says Tanasyuk. The system is designed to protect everyone at each point in the supply chain, creating a "trustless system of transparency."
They will use consumer-level authentication and track-and-trace (TnT) technology to record changes of ownership, but Tanasyuk says consumers need not be concerned about privacy.
"We are not hashing the full history of ownership into bitcoin blockchain, but using our own private blockchain. We use bitcoin as a trustless environment to confirm important events within our own chain. In that sense we are creating a system that is transparent to the level that we want it to be. What is more important is that it generates trust and a certain level of transparency between manufacturer, supplier, government and consumer.
Chris Gledhill (tbc)
Chris is Technologist, Futurist and Intrepreneur. He is passionate about new breakthrough technologies and how they can be applied to financial services. Chris has a technical background with hands on experience turning disruptive new technologies such as meshnets, IoT, Big Data, physical web, cryptocurrencies and blockchains and turning them into exciting customer propositions.
Chris was recently listed at Number 1 in City AM's Influential Power List!
More company profiles to come..
Check out our exciting Digital Platforms event with a spectacular line up of events...
2nd July featuring CEOs of Holvi, Fidor Tecs, Etronika etc
http://fintechstormjuly2015.eventbrite.com
Fintech Storm India on 5th May featuring 20 CEOs of disruptive payments & fintech companies who are transforming Indian economy and raring to go global..
http://FintechStorm.com/india
Upcoming events 23rd July (details tba)
See our video https://youtu.be/TCBB0x1nfVc
Read more http://FintechStorm.com
in association with
Magma Accountants
Date and time
Location
Google Campus
Google Campus, 4-5 Bonhill Street, London EC2A 4BX
London
EC2A 4BX
United Kingdom