Fintech Storm - Capital Markets - 15 October 2015

Thursday, October 15, 2015 from 6:00 PM to 9:00 PM (Western European Summer Time Western Sahara Time)
Event Details
Register for Fintech Storm -  15 October 2015
http://fintechstorm15october2015.eventbrite.com
In continued tradition of our stupendously successful Fintech Storm Series
Genius Incubator Presents
Fintech Storm - 15 October 2015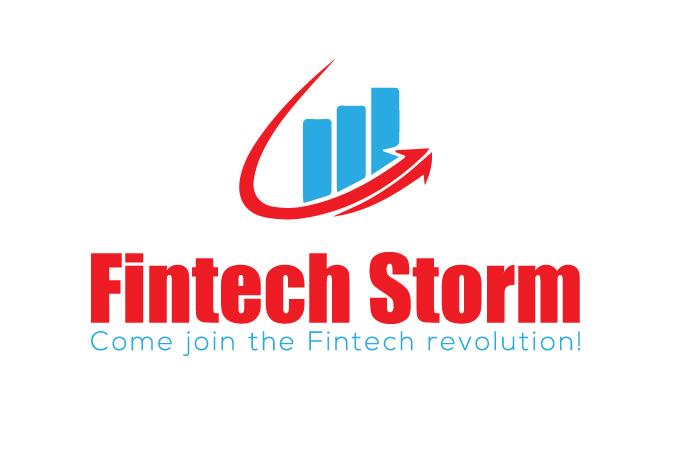 Come meet the disruptive thoughtleaders that are imagining the future of banking.

We invited the most innovative firms applying technology to solve industry problems
This is a Meetup not to be missed with talks and a round table where the movers and shakers of the hottest new industry - Fintech - will debate opportunities, and challenges of the new age bank!
Register here:
Http://fintechstorm15october2015.eventbrite.com
What: Fintech Storm featuring disrupters

Meet the CEOs
See Product Demos
Join the Fintech Revolution!
When: 6:00pm-9:00pm 15 October 2015
Where: Rainmaking Loft, International House
1 Saint Katherine's Way, London, E1W 1 UN
2 min walk from MOORGATE and 4 min walk from Liverpool street stations
Here's a profile of participants:
Han Verstraete , CEO  Otonomos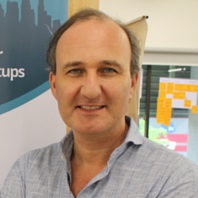 Otonomos is engineering the world's first distributed ledger-chartered company, in which you hold your shares in the same way as owning bitcoins in a digital wallet. When you form a BCC through Otonomos, you can transfer equity peer-to-peer to attract co-founders, remunerate collaborators, invite new private investors or get funding from the crowd at large. No matter how dispersed your share ownership, their blockchain-native technology automatically updates your cap table and helps you govern your company using self-enforceable, smart contracts.
OTONOMOS was founded by "Wall Street disillusionists" led by ex-Goldman Sachs banker turned entrepreneur Han Verstraete and is engineering "V2.0 of the private limited company" that has its shares written on the blockchain. Where does the blockchain come in? "We define ourselves as a "native" blockchain play in the what we are doing could not be done without the blockchain. You can make shares digital for ease of trading - and for listed companies this is already the case - however without putting the blockchain at work you would not be able to make the shares "smart", i.e. code them as software. Doing so allows for a large degree of automation of a company's governance, hence our name Otonomos: pushing out a new version of a shareholder agreement, changing the majority required for Board resolutions, doing a capital increase, etc: all these governance actions become like a release of a new software version for your company, like upgrading from iOS7 to iOS8." Han Verstraete
Tim  Bekenov, Business Development, Fingenius

FinGenius - a global supplier of Artificial Intelligence to the finance industry.
FinGenius enables financial organisations to answer questions from customers and employees instantly without employing help desks or call centres. 
FinGenius powers bank-grade solutions that are delivered on-premise or via cloud services, answering thousands of questions simultaneously with tailored responses for each individual customer. Our technology can be applied in retail banking, commercial banking and in investment banking. Most of the products are designed to simplify access to information for both employees and customers of financial organisations.
FinGenius has partnered with Accenture in early 2014, working with the 12 largest banks through Accenture's FinTech program.

Hugh Halford-Thompson, Head of UK Operations, Blockchain Tech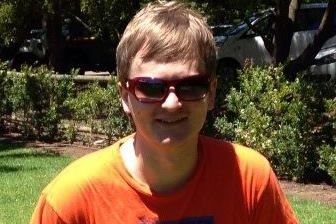 Hugh coFounded Quickbitcoin.co.uk which allows people in the UK to buy Bitcoins quickly and easily. He has been running sales and marketing.
Starting with only £1000 the brother duo Hugh and Guy have scaled the business and turned over £1.4mil in the first full yea
Uday Nimmakayala, Founder, WealthObjects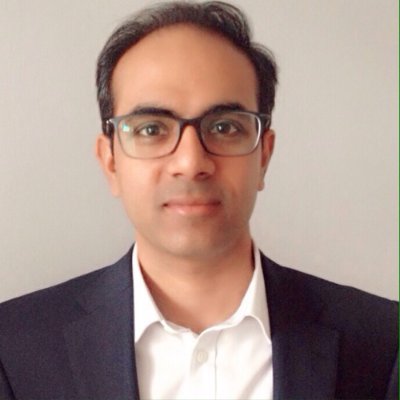 WealthObjects: Taking Wealth Digital_
WealthObjects helps Wealth management firms, Private Banks, and Retail Investment firms serve their current customers and reach a wider range of customers with next generation digital investment solutions. Our simple and intuitive client centric platform helps wealth firms plan their customer's life journey with a pure DIY solution, and also has the ability to interact with the client without losing the personal touch through our hybrid solution.
The three client-centric customisable objects:
-Automated Investing Module (a Robo-advisory solution), 
-Personal Finance Module (a PFM solution) and 
-Client Engagement Module (a Digital marketing solution)
Provide a 360-degree view of their client's finances enabling firms to offer intelligent investment portfolios and advice with an Omni-channel mode of communication using a unified data platform. Our cloud-based mobile and tablet first platform allows firms to propel their growth strategy, compete, and to stay in tune with next generation customer trends.
WealthObjects.com was founded by Uday Nimmakayala, who is a London Business School EMBA graduate, with a Masters in Investments, and Bachelors in Computer Applications and Commerce. Uday worked in the Wealth and Investment management industry for more than 10 years, and is supported by a very experienced and capable technology team who have one thing in common –they all love creating great digital products.
------////---------- 
Thrilled to announce our next debate on capital markets 6-9pm in London featuring the most awaited  innovations : Otonomos, Heckyl, Blockchain Tech corp and Streamdata.io to embrace the technology for banking. Our debates are high in Intellectual quotient, scholastic ability and debate to transform the world banking and financial order. 
Fintech is at one of the most exciting points in its evolution, with disruption occurring everywhere you look. Alternative financing models, mobile payments and  bitcoin are gaining increasing traction with consumers and businesses alike. Some challenges remain for certain fintech businesses targeting the mainstream, but there's no denying 2015 is proving a huge year for the global fintech industry. 
"The top 12 VCs that are reputed for spotting billion dollar valuation unicorns early such as Benchmark, Andreeson Horrowitz, Union Square Ventures and Sequoia are investing in Fintech in 4 main verticals of Online Lending, Personal Finance Management, Bitcoin & Cryptocurrencies, Marketplaces and Peer to Peer platforms.
We are helping emerging talent in Fintech get that early exposure to the banking & financial services ecosystem  as well as investors, facilitating a deeper understanding and dialogue. We are also evangelising Fintech and bringing sophisticated knowledge of research labs of disrupters like Coinsciences, Cubits, Blockchain.info, Symbiont.io and their futuristic thinking to the common man.
Talk to our audience. And we have fiercely loyal repeat audience. And they can now debate confidently with technologists on topics as esoteric as blockchain to as mundane as mobile payments.  
The most sought after Fintech companies share a number of characteristics:
They operate in large growing global markets 
They are world class in their niche 
They have attractive underlying business models with strong recurring revenues 
Demonstrable opportunity to drive top line growth 
World class talent and teams 
Come along for a rich education on this hot new industry thats growing fast and reimagining our economy. Come join a lively evening of insightful presentations from disruptive fintech players and engaging discussions, rounded off by networking drinks with more senior executives from major banking and financial services companies, hot startups and investors.
 Arifa Khan Founder Fintech Storm Series
Arifa Khan Founder Fintech Storm
Read what the Londoners have to say about http://FintechStorm.com the spectacularly successful brand monthly series Arifa Khan has built, here.
Arifa Khan is a former investment banker in Private Equity led Leveraged Buyouts Mandate M&A transactions, a seasoned finance, strategy and operations executive based in the city of the London, with over 15 years experience in finance, specialising in Leveraged Finance/ Financial Sponsors Coverage/ Debt Products & Credit. She has worked with two suisse banks Credit Suisse & UBS. She has deep sector expertise in finance, operational insights, and the business acumen to forge big strategic partnerships.
Arifa has independently advised companies of all sizes from pre revenue to deal sizes of GBP300m on venture capital funding, scaling, international expansion, strategy etc. As an investment banker she has executed LBOs of sizes upto several billion USD across Europe across verticals such as Healthcare, Media Telecom & IT, Financial Institutions. She is a thought leader on innovation and disruption in financial services and a sought after speaker on payments and fintech at international conferences such as ICBI's Payments International in London Mar 17-20, and will be speaking at Women's Economic Forum Goa May 7-11. She currently architects Wharton Distinguished Dinner Series for Wharton UK Alumni Club as a Wharton Club Committee Member, and is currently the Chairperson London Chapter for All Ladies League.
Arifa has an MBA from The Wharton School of Business, a B.Tech degree from IIT Madras in Chemical Engineering. She is passionate about fintech and Blockchain. See her vision of Blockchain here.
Read "besotted with blockchain.." An overview of Blockchain's potential by Arifa Khan on Linkedin.
https://www.linkedin.com/pulse/besotted-blockchain-arifa-khan

Read a review of Fintech Storm's recent event Open Bank / Marketplace Banking held on 22nd July here : "A tale of APIs.." By Arifa Khan
Read an article "war for your wallet.." on Payments and mobile wallets by Arifa Khan on Linkedin 
https://www.linkedin.com/pulse/war-your-wallet-arifa-khan?trk=prof-post
Senior  directors or advisors
Professionals working in banking and financial services industry
Compliance or Regulatory professionals
Managers and strategists of finance or investment companies
Advisers and Financial services consultants
Digital transformation specialists
MBA & other students specialising in finance
Join the delegation of European Technology firms to India December 17th 2015, to New Delhi at Hotel Taj Mahal 
Europe-India Conclave Future of Banking, Payments & Technology 2015
https://www.linkedin.com/pulse/europe-india-conclave-banking-payments-technology-december-arifa-khan 
See Fintech Storm in action here
Dont miss Fintech Storm Insurance  October 29 http://fintechstorm29october2015.eventbrite.com
Dont miss Fintech Storm Cloud computing & Cloud Storage November 12 http://fintechstormnovember2015.eventbrite.com
Look up our upcoming events at one place http://finetchstorm.eventbrite.com
When & Where

Rainmaking Loft
1 Saint Katharine's Way
International House, 1st floor
E1W 1UN London
United Kingdom


Thursday, October 15, 2015 from 6:00 PM to 9:00 PM (Western European Summer Time Western Sahara Time)
Add to my calendar
Organizer
Fintech Storm Series is a spectacular monthly series which started at Google Campus London for fintech folks by fintech folks. We started in 2014 and have hosted around 100 events featuring 100s of fintech & blockhain companies so far . Our famous speakers include Vitalik Buterin, Founder of Ethereum, Nick Szabo. We have featured 100s of companies and CEOs before they hit big : such as Blockchain.info, Revolut, Currency Cloud, Boku, Zapp, Bango, Everledger, Realex Payments, Sage Pay, Azimo, Invoice Sharing, Friendly Score, Invest Up, Azimo, TransferGo, Ixaris, YoYo, iZettle etc. 
To see detailed profiles of speakers and to register visit:
http://fintechstorm.eventbrite.com