Fintech Storm - Blockchain for Capital Markets, Insurance, Connected Ecosystems 23 Nov

Monday, November 23, 2015 from 6:00 PM to 9:00 PM (WAT)
Event Details
Unmissable Blockchain Extravaganza with 6 speakers and DEMO of SETL - a breathtaking revolution in capital markets which has successfully tested over 1 billion transactions per day and geared up to disrupt trading settlements & capital markets across the globe!! 
We we saved the best of Blockchain for the last session of the year!
Come chat to us about our prestigious european tech delegation to New Delhi Dec 17th! Sign up now to join Kubique, Open Bank Project, Canonical, Bitfury, Connovate, KyePot, Otonomos etc from Europe in New Delhi : http://europeindiaconclave2015.eventbrite.com
Register now for Fintech Storm Blockchain Bonanza with 6 revolutionaries as speakers http://fintechstorm23november2015.eventbrite.com

In continued tradition of our stupendously successful Fintech Storm Series
Genius Incubator Presents
Fintech Storm - Blockchain for Capital Markets, Insurance & Connected Ecosystems 23 November 2015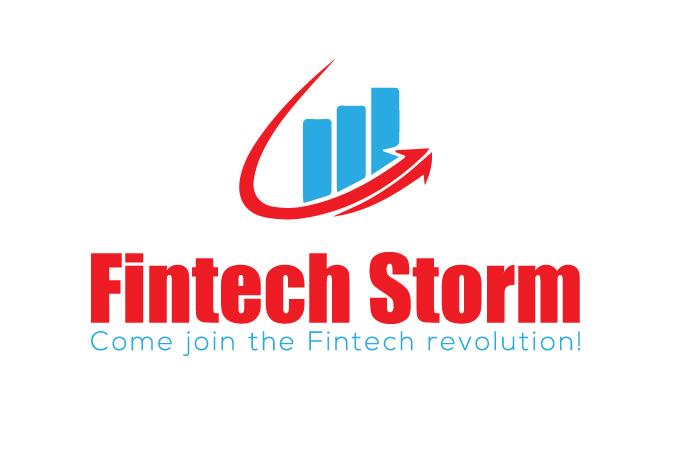 Come meet the disruptive thought leaders that are imagining the future of banking.

We invited the most innovative firms applying blockchain technology and connected ecosystems to solve industry problems
This is a Meetup not to be missed with talks and a round table where the movers and shakers of the hottest new industry - Fintech - will debate opportunities, and challenges of the new age bank!
Register here:
 http://fintechstorm23november2015.eventbrite.com

What: Fintech Storm featuring disrupters

Meet the CEOs
See Product Demos
Join the Fintech Revolution!
When: 6:00pm-9:00pm 23 November 2015
Where: Rainmaking Loft, International House
1 Saint Katherine's Way, London, E1W 1 UN
2 min walk from MOORGATE and 4 min walk from Liverpool street stations
See our Blockchain video from recent event on 12th August in London featuring Dave Birch, Simon Taylor, Gideon Greenspan, Colin Kwan, Frank Schuil, Leanne Kamp and Arifa Khan. https://www.youtube.com/watch?v=t-0wu5mO8fY
Peter Randall, CEO, SETL.io
SETL Industrializes Blockchain For Enterprise-Level Financial Services Settlement
Blockchain technology could whack a big chunk out of the $65 to $80 billion that banks spend each year on clearing and settlement, says Peter Randall, the founder of Chi-X who has just launched SETL with Anthony Culligan, an experienced hedge fund investor and CEO and founder of peer-to-peer bitcoin trading venue Roolo.
Randall said the estimated $65 billion to $80 billion for settlement costs in financial services is staggering. 

"That is $1 billion-plus per week, or $200 million a day for settlement. That is kind of quite a lot of change."
Randall will pitch SETL as a solution that allows banks to deploy blockchain for the financial enterprise without building their own.
Banks have largely sorted through the new regulatory and compliance requirements that arose after the financial crisis, said Randall, and now they are looking at growth and improved profitability. Blockchain technology provides an alternative route to settlement that takes out a lot of cost and complexity. SETL can provide the technology that firms need to achieve this without requiring them to develop their own  — he thinks banks have enough to do without developing blockchain technology they could acquire from SETL.
SETL will demo its blockchain system which it plans to make a multi-asset, multi-currency institutional payment and settlements infrastructure. It will enable market participants to move cash any d assets directly between each other,
Maarten Ectors Vice President IoT, NG Networking & Proximity Cloud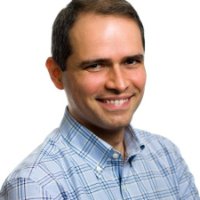 Maarten Ectors is responsible for Internet of Things, the next-generation of networking and cloud solutions that are in proximity of the user or at the edges of the network. Previously he was strategy director for cloud, big data and IoT. Maarten reports to Mark Shuttleworth, the founder of Canonical.
Guido Baroncini Turricchia, Founder, Helper Bit  Insurance using Blockchain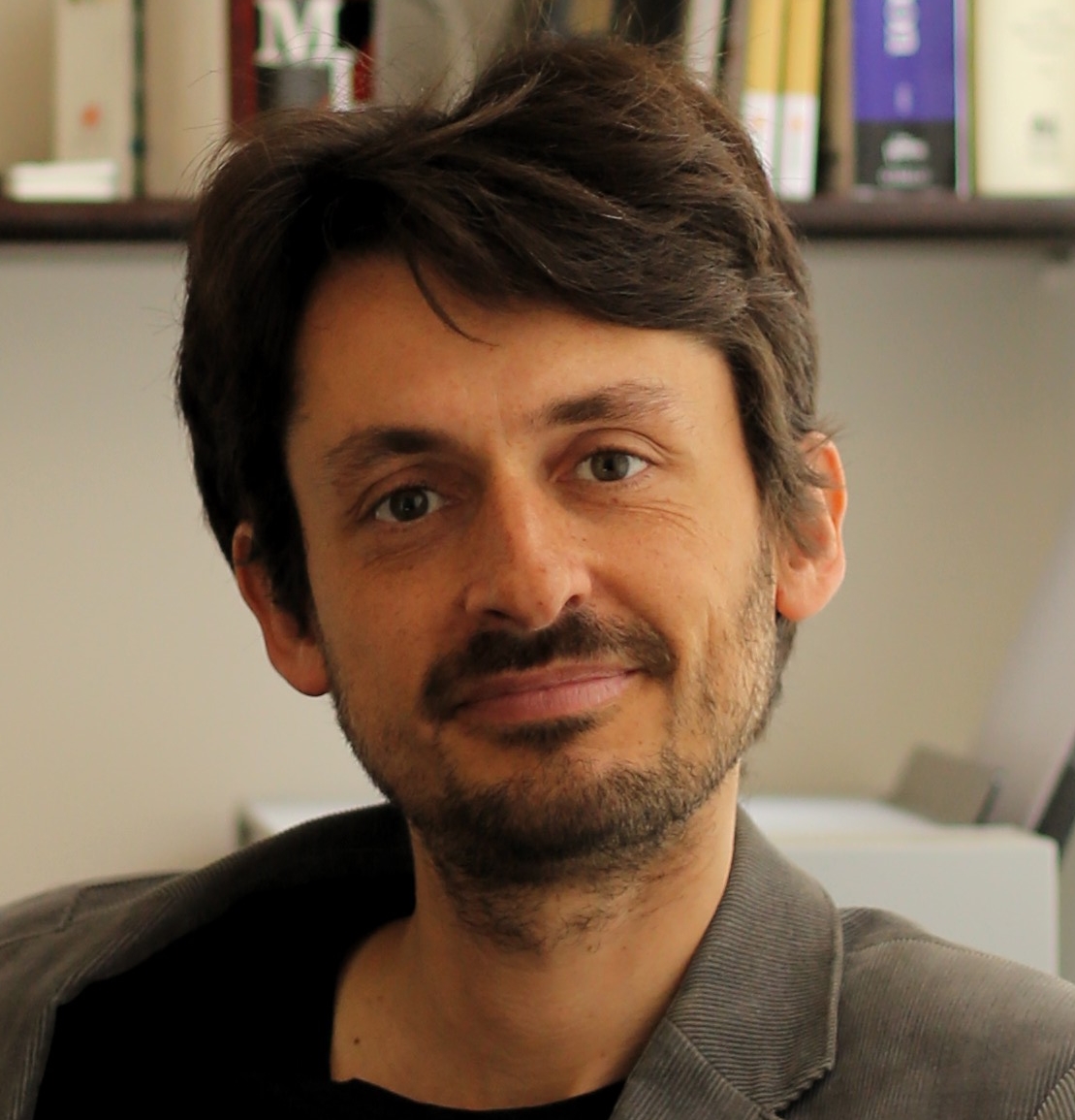 Guido developed his interest for GIS and Remote Sensing and focused his research in hydrogeology and water management. In 2013 he started studying math-based currencies.
As partner inCoin Capital consultancy network, he leads the project for the first Italian bitcoin vending machine bit-wallet, and for the first scientific conference in the Italian parliament. He is co-founder of the Bitcoin foundation Italia and Assob.it. At the moment he is the team leader in Helperbit project.
Helperbit is a Natural Disaster Management Platform. In case of catastrophic events our goal is to empower individuals and organizations, offering advanced tools able to mitigate inefficiency, slowness and opacity issues.
Charalampos Doukas , Researcher, Create-Net



On his book "Building Internet of Things with the Arduino"
The last couple of years I have built several projects that involve sensing and controlling systems remotely through the Arduino. At the same time I have used and built web apps on Cloud and mobile systems. The idea of combining the latter is basically the fundamental concept of the Internet of Things (IoT). Since there was no other book available that introduces readers to the concept of IoT and at the same time describes how to build projects I thought of writing my own!
The book is divided into three sections: the first section introduces readers to the concept of the Internet of Things, sensors and actuators and the Cloud computing. The second presents the Arduino microcontroller platform and gives details on how to connect your Arduino to the Internet and also how to make it 'talk' to your Android phone. The last chapter presents the most common platforms for managing sensor data on the Cloud and gives instructions for building many sensing and controlling projects with the Arduino. It also guides readers to build their own Cloud-based applications and provides many ideas for IoT projects.
What has been your favorite project?
I have built a motion analysis system on a sock that uses a textile version of the Arduino and accelerometers. It can tell when someone wearing the sock has fallen and it can also transmit the users' heartbeat to an Android app.
Do you have any note-worthy engineering experiences? 
Once I have been nominated the best paper award for a work on motion analysis and fall detection (and actually was late on the award ceremony). I consider the second note-worthy experience the writing of my book.
Do you have an experiential stories you would like to share? 
At the age of 12 I had built a relay switch for turning on the light by clapping my hands. The switch was so sensitive that when I started talking next to the microphone the lamp started to flicker until it got burned out!
What are you currently working on?
Evaluating products (like sensors and open hardware platforms) for the Internet of Things

Organizing a community for the Internet of Things in Greece

Doing research on medical sensors and the Internet of Things

Trying to build a Cloud-based system for data mining of air quality data
Tomasz Mloduchowski, Qdot, Blockchain Researcher
Profile to come.. 
Adam Vaziri, Legal expert on Smart Contracts, Diacle

Adam Vaziri is the founder of Diacle (which means 'compass'), a fintech compliance and legal consultancy based in London/HK/Washington. Adam is a UK qualified lawyer and is specialised in digital asset and blockchain technology. He is a director of the UK Digital Currency Association, which assisted in the creation of one of the most progressive environments for digital asset regulation in the world, and is one of the founders of merkletree.io, a global regulatory tracker for digital assets, used by industry bodies and governments to stay abreast of regulatory changes. He advises governments on how this new area should be regulated and, businesses, on how to structure their operations to be compliant. Adam has been referred to as a 'bitcoin pioneer' by Bitcoin Magazine and is constantly looking for new ways to bolster innovation in this space: he founded HackCoin, a dedicated hackathon events service and ran the first blockchain hackathon in the UK, HK, India and Malaysia, and, with a bitcoin exchange, built aperta.io, an open-source legal contract for OTC digital currency trading.
Michael Persons, Blockchain Specialist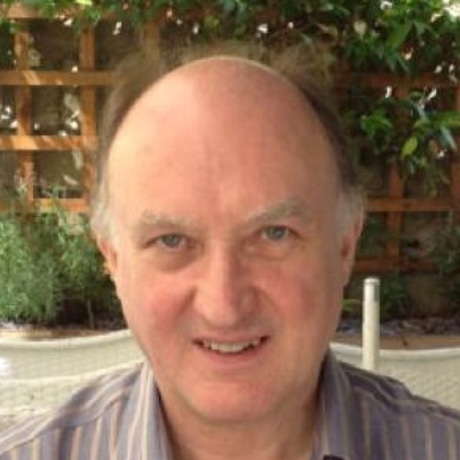 Bitcoin Ecosystem & Blockchain Entrepreneur and Digital Currency Advisor with over 25 years experience in the banking and financial industry; commercially-minded FCA with bank and internet start-up, property development, scientific (Shell Research) and other commercial experience. 

Banking Management Consultant for two of the 'Big Four.' (KPMG in Moscow & PwC in London)

From 2006 - 2008, and then intermittently from late 2010 onwards, working as part of a motivated dedicated team to promote, fund raise and launch a revolutionary and patented medical technology which will have positive global effects upon world health, life-span and human prosperity.

Thrilled to announce our next debates Nov 11 and Nov 23 6-9pm in London featuring the most awaited  innovations. Our debates are high in Intellectual quotient, scholastic ability and debate to transform the world banking and financial order. 
Fintech is at one of the most exciting points in its evolution, with disruption occurring everywhere you look. Alternative financing models, mobile payments and  bitcoin are gaining increasing traction with consumers and businesses alike. Some challenges remain for certain fintech businesses targeting the mainstream, but there's no denying 2015 is proving a huge year for the global fintech industry. 
"The top 12 VCs that are reputed for spotting billion dollar valuation unicorns early such as Benchmark, Andreeson Horrowitz, Union Square Ventures and Sequoia are investing in Fintech in 4 main verticals of Online Lending, Personal Finance Management, Bitcoin & Cryptocurrencies, Marketplaces and Peer to Peer platforms.
We are helping emerging talent in Fintech get that early exposure to the banking & financial services ecosystem  as well as investors, facilitating a deeper understanding and dialogue. We are also evangelising Fintech and bringing sophisticated knowledge of research labs of disrupters like Coinsciences, Cubits, Blockchain.info, Symbiont.io and their futuristic thinking to the common man.
Talk to our audience. And we have fiercely loyal repeat audience. And they can now debate confidently with technologists on topics as esoteric as blockchain to as mundane as mobile payments.  
The most sought after Fintech companies share a number of characteristics:
They operate in large growing global markets 
They are world class in their niche 
They have attractive underlying business models with strong recurring revenues 
Demonstrable opportunity to drive top line growth 
World class talent and teams 
Come along for a rich education on this hot new industry thats growing fast and reimagining our economy. Come join a lively evening of insightful presentations from disruptive fintech players and engaging discussions, rounded off by networking drinks with more senior executives from major banking and financial services companies, hot startups and investors.
 Arifa Khan Founder Fintech Storm Series
Arifa Khan Founder Fintech Storm
Read what the Londoners have to say about http://FintechStorm.com the spectacularly successful brand monthly series Arifa Khan has built, here.
Arifa Khan is a former investment banker in Private Equity led Leveraged Buyouts Mandate M&A transactions, a seasoned finance, strategy and operations executive based in the city of the London, with over 15 years experience in finance, specialising in Leveraged Finance/ Financial Sponsors Coverage/ Debt Products & Credit. She has worked with two suisse banks Credit Suisse & UBS. She has deep sector expertise in finance, operational insights, and the business acumen to forge big strategic partnerships.
Arifa has independently advised companies of all sizes from pre revenue to deal sizes of GBP300m on venture capital funding, scaling, international expansion, strategy etc. As an investment banker she has executed LBOs of sizes upto several billion USD across Europe across verticals such as Healthcare, Media Telecom & IT, Financial Institutions. She is a thought leader on innovation and disruption in financial services and a sought after speaker on payments and fintech at international conferences such as ICBI's Payments International in London Mar 17-20, and will be speaking at Women's Economic Forum Goa May 7-11. She currently architects Wharton Distinguished Dinner Series for Wharton UK Alumni Club as a Wharton Club Committee Member, and is currently the Chairperson London Chapter for All Ladies League.
Arifa has an MBA from The Wharton School of Business, a B.Tech degree from IIT Madras in Chemical Engineering. She is passionate about fintech and Blockchain. See her vision of Blockchain here.
Read "besotted with blockchain.." An overview of Blockchain's potential by Arifa Khan on Linkedin.
https://www.linkedin.com/pulse/besotted-blockchain-arifa-khan
Read a review of Fintech Storm's recent event Open Bank / Marketplace Banking held on 22nd July here : "A tale of APIs.." By Arifa Khan
Read an article "war for your wallet.." on Payments and mobile wallets by Arifa Khan on Linkedin 
https://www.linkedin.com/pulse/war-your-wallet-arifa-khan?trk=prof-post
Senior  directors or advisors
Professionals working in banking and financial services industry
Compliance or Regulatory professionals
Managers and strategists of finance or investment companies
Advisers and Financial services consultants
Digital transformation specialists
Blockchain researchers
Don't miss the Fintech Storm organised Prestigious European Technology delegation to New Delhi in December. Join a delegation of 20 firms. Come chat to us monday for the First of its kind Banking, Payments & Technology for Transportation Trade Mission to India. 
17th Dec 2015. Hotel TaJ Mahal New Delhi. 200 delegates. Over 40 speakers with Cabinet Ministers.
Sign up: http://europeindiaconclave2015.eventbrite.com
Have questions about Fintech Storm - Blockchain for Capital Markets, Insurance, Connected Ecosystems 23 Nov?
Contact Blockchain Storm
When & Where

Rainmaking Loft
1 Saint Katharine's Way
International House, 1st floor
E1W 1UN London
United Kingdom


Monday, November 23, 2015 from 6:00 PM to 9:00 PM (WAT)
Add to my calendar
Organizer
Blockchain Storm
Blockchain Storm Series is an affiliate of Fintech Storm Series, a spectacular monthly series hosted in Central London Zone 2 for fintech folks by fintech folks. We have hosted 30+ events featuring 200+ fintech companies and 3000+ attendees so far , including Ethereum, Bigchain DB, Blockchain.info, Currency Cloud, Multichain, Revolut etc..
http://europeindiaconclave.com
http://fintechstorm.com
http://blockchainstorm.co
We hosted our flagship Blockchain India Summit Dec 2016 with Vitalik Buterin, Inventor Ethereum and excited about Blockchain India Week 12-19 May 2017 in Mumbai with Vitalik.
Fintech Storm - Blockchain for Capital Markets, Insurance, Connected Ecosystems 23 Nov