Fintech Storm - Applied Blockchain 30 September 2015

Wednesday, September 30, 2015 from 6:00 PM to 9:00 PM (WEST)
Event Details
Register for Fintech Storm - Blockchain Special 30 September 2015 at http://fintechstorm30september2015.eventbrite.com
In continued tradition of our stupendously successful Fintech Storm Series
Genius Incubator Presents
Fintech Storm - 30 September 2015 - Payments & Applied Blockchain Special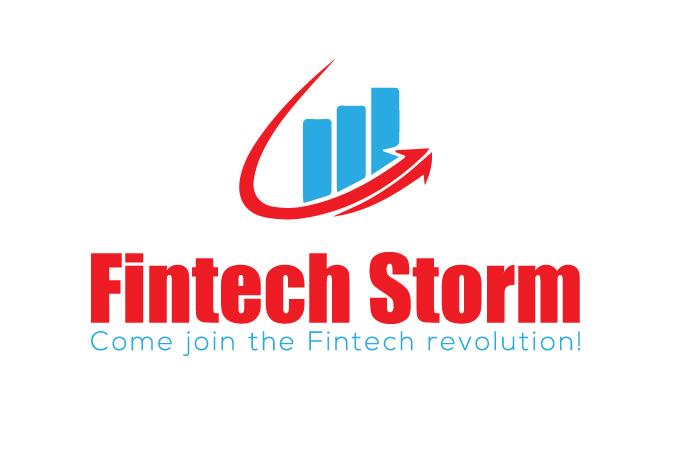 Come meet the disruptive thought leaders that are imagining the future of banking.

We invited the most innovative firms Applying Blockchain technology for payments.
This is a Meetup not to be missed with talks and a round table where the movers and shakers of the hottest new industry - Fintech - will debate opportunities, and challenges of the new age bank!
Register here:
http://fintechstorm30september.eventbrite.com
What: Fintech Storm featuring disrupters

Meet the CEOs
See Product Demos
Join the Fintech Revolution!
When: 6:00pm-9:00pm 30 September 2015
Where: Rainmaking Loft, International House
1 Saint Katherine's Way, London, E1W 1 UN
2 min walk from MOORGATE and 4 min walk from Liverpool street stations
"besotted with blockchain.." On @Linkedin by our Founder Arifa Khan. See you all this Wednesday Blockchain Special .
https://www.linkedin.com/pulse/besotted-blockchain-arifa-khan
We hosted Skrill , SafeCharge and Mangopay for March 30th.
Here's a gist article of our march 30th event - rave reviews!
Read a press article about our previous event on June 24th fearuring The Currency Cloud, TransferGo, Derivitec & tibdits with over 100 attendees.
Watch the video.
Here's a profile of participants:
Johann Barbie, CTO, Provenance.org

Johann Barbie is a technologist and entrepreneur driven to create solutions for social good. After having earned a computer science degree from Baden-Wuerttemberg Cooperative State University (http://www.dhbw.de/english/dhbw/about-us.html) and gathered extensive experience in the design of scalable and secure systems as a software specialist in IBM. Johann has co-founded and lead multiple startups in international markets. As CTO (and later CEO) of 37coins, Inc. he raised $400k from Silicon Valley angels and VCs to create accessible tools for the world's under- and unbanked to support their financial self-determination. In Provenance Ltd., Johann leads the building of digital contracts to improve supply chain transparency as CTOaden-Wuerttemberg Cooperative State University and gathered extensive experience in the design of scalable and secure systems as a software specialist in IBM. Johann has co-founded and lead multiple startups in international markets. As CTO (and later CEO) of 37coins, Inc. he raised $400k from Silicon Valley angels and VCs to create accessible tools for the world's under- and unbanked to support their financial self-determination. In Provenance Ltd., Johann leads the building of digital contracts to improve supply chain transparency as CTO.
Mark Smith CEO Symbiont 
Symbiont.io is a blockchain based FinTech startup bridging the gap between mainstream finance and crypto-financial technology. It has announced its first product: aRipple Gateway for Counterparty, over which XCP, Counterparty's native currency, or any other Counterparty asset may be sent.
Counterparty is a free and open financial platform built on the Bitcoin blockchain, which enables the creation of custom user tokens and smart contracts. With the Ripple Gateway implementation, Counterparty users will now be able to transfer their funds in real-time with minimal transaction fees.
The gateway allows users to send Counterparty assets through the Ripple network, and to transfer those assets back into the Counterparty network. Further, both on the Ripple and Counterparty networks, assets may be stored in offline wallets, to ensure maximum security.
"By being a member of the Ripple network, one may potentially become part of other users' 'trust networks'. Such trust networks guarantee, first of all, that one only does business with those whom one has explicitly chosen; and further, may allow you to exchange a wide range of currencies, including fiat. Users of Symbiont's gateway will naturally benefit from the trust networks Symbiont joins. 
Symbiont is building a platform for issuing and trading smart securities using blockchain technology. Its goal is to improve and replace key infrastructure components of today's financial markets by automating corporate actions, enabling peer-to-peer transaction settlement and eliminating counterparty risk.
"I founded MathMoney f(x) (a SenaHill Partners portfolio company) to address the severe infrastructural problems associated with the emerging math-based currency trading ecosystem," said Smith, CEO of Symbiont.
Symbiont will be using Counterparty and other blockchain-based technologies to solve specific, identified issues in several segments of the multi-trillion dollar securities market. Counterparty made multiple headlines in 2014. Its technology was selected as the main software backbone for a new independent stock exchange operating in bitcoin and powered by Bitcoin technology. The new stock exchange, developed by Overstock and codenamed Medici, could sidestep traditional stock exchanges such as NYSE and NASDAQ and issue corporate stock directly over the Internet.
Trent Mcconaghy, CTO &  Co-Founder Ascribe.io - The Internet of Ownership
Trent McConaghy is co-founder & CTO of ascribe, which uses blockchain technology and internet-scale machine learning to secure digital creations. Before that, he co-founded Solido Design Automation, which is now widely used in developing next-gen computer chips Before that, he co-founded ADA, which was acquired in 2004. He has written two critically-acclaimed books on machine learning and circuit design, in addition to 50 papers+patents. He has given keynotes & invited talks at MIT, Columbia, Berkeley, JPL, Nvidia, Data Science Day, PyData, and more.http://trent.st, https://www.ascribe.io 
Ascribe Vision: This goes way beyond art. We're building the ownership layer of the internet. We're addressing a challenge as old as the internet itself: creators getting fairly compensated for their work on the internet. 
Artists, designers, and creative workers can share easily on the internet, but keeping it as "theirs" with proper attribution or getting fairly compensated has proven difficult. It doesn't have to be about monetization, it can simply be about attribution.
How do you "own" something when bits can be copied freely?
It turns out that visionaries of hypertext foresaw this issue in the 60s. They even proposed systems to handle this. However, those systems were too complex and hard to build. By the early 90s, the simpler WWW had won, but unfortunately in its simplicity it left out attribution to owners.
The solution isn't to lock down digital files with watermarking, fingerprinting or DRM – these have all been tried with varying degrees of success. They're all fighting the physics of bits.
We ask: can we retrofit the internet for ownership, in a way that reconciles the physics of bits? 
The answer is, yes! It's a combination of establishing title, and providing visibility into usage. To establish title, we've built a blockchain-based ownership registry for digital property. It captures metadata about the file, the owner details and the chain of ownership throughout its lifecycle, giving each work a story and provenance.
Adi Ben Ari , Co-Founder Applied Blockchain 
Applied Blockchain are focused on creating real-world applications that harness the unique properties of the blockchain, specifically using next generation blockchain technology to deploy applications and store application data directly in private blockchains.
Blockchain Advantage
Immutable History: Blockchains store an immutable version of transaction history. This is agreed across the network and cannot be reversed without majority consensus. It is this property that many feel has the most potential within and across organisations. Think of any transactions or agreements between parties that may be queried or refuted at a later stage: legal agreements, financial transactions, audit records etc. The blockchain is the best technology available today for storing such a history in a way that is trusted and cannot be refuted by any participating party.
Distributed Ledger: A publicly (or limited to participants in a network) accessible historical record of all transactions is created, enabling effective monitoring and auditing by participants, supervisors and regulators.
Smart Contracts: Smart contracts are groupings of code and data that reside within the blockchain, are distributed across the network, and therefore exhibit the behaviour attributes listed above. This renders the blockchain a distributed application and database container, and is where we see the potential for blockchain technology to breakthrough into mainstream enterprise.
"It is only a matter of time before distributed ledgers become a trusted alternative for managing large volumes of transactions." - FinTech 2.0 Paper: Rebooting Financial Services.
Focus of Applied Blockchain
Private Blockchains

Distributed Ledgers

Smart Contracts

Blockchain as a Distributed Database

Any of the above within one or spanning multiple organisations
Arifa Khan Founder Fintech Storm Series
Arifa Khan Founder Fintech Storm
Read what the Londoners have to say about http://FintechStorm.com the spectacularly successful brand monthly series Arifa Khan has built, here.
Arifa Khan is a former investment banker in Private Equity led Leveraged Buyouts Mandate M&A transactions, a seasoned finance, strategy and operations executive based in the city of the London, with over 15 years experience in finance, specialising in Leveraged Finance/ Financial Sponsors Coverage/ Debt Products & Credit. She has worked with two suisse banks Credit Suisse & UBS. She has deep sector expertise in finance, operational insights, and the business acumen to forge big strategic partnerships.
Arifa has independently advised companies of all sizes from pre revenue to deal sizes of GBP300m on venture capital funding, scaling, international expansion, strategy etc. As an investment banker she has executed LBOs of sizes upto several billion USD across Europe across verticals such as Healthcare, Media Telecom & IT, Financial Institutions. She is a thought leader on innovation and disruption in financial services and a sought after speaker on payments and fintech at international conferences such as ICBI's Payments International in London Mar 17-20, and will be speaking at Women's Economic Forum Goa May 7-11. She currently architects Wharton Distinguished Dinner Series for Wharton UK Alumni Club as a Wharton Club Committee Member, and is currently the Chairperson London Chapter for All Ladies League.
Arifa has an MBA from The Wharton School of Business, a B.Tech degree from IIT Madras in Chemical Engineering. She is passionate about fintech and Blockchain. See her vision of Blockchain here.
"besotted with blockchain.." An overview of Blockchain's potential by Arifa Khan on Linkedin.
https://www.linkedin.com/pulse/besotted-blockchain-arifa-khan

Read a review of Fintech Storm's recent event Open Bank / Marketplace Banking held on 22nd July here : "A tale of APIs.." By Arifa Khan
Read an article "war for your wallet.." on Payments and mobile wallets by Arifa Khan on Linkedin 
https://www.linkedin.com/pulse/war-your-wallet-arifa-khan?trk=prof-post
More company profiles to come..
Read more at http://FintechStorm.com 
See Fintech Storm in action here
When & Where

Rainmaking Loft
1 Saint Katharine's Way
International House, 1st floor
E1W 1UN London
United Kingdom


Wednesday, September 30, 2015 from 6:00 PM to 9:00 PM (WEST)
Add to my calendar
Organizer
Blockchain Storm
Blockchain Storm Series is an affiliate of Fintech Storm Series, a spectacular monthly series hosted in Central London Zone 2 for fintech folks by fintech folks. We have hosted 30+ events featuring 200+ fintech companies and 3000+ attendees so far , including Ethereum, Bigchain DB, Blockchain.info, Currency Cloud, Multichain, Revolut etc..
http://europeindiaconclave.com
http://fintechstorm.com
http://blockchainstorm.co
We hosted our flagship Blockchain India Summit Dec 2016 with Vitalik Buterin, Inventor Ethereum and excited about Blockchain India Week 12-19 May 2017 in Mumbai with Vitalik.
Fintech Storm - Applied Blockchain 30 September 2015