Fintech Storm - Alternative Finance & Online Peer-to-Peer Marketplaces 28 January 2016

Thursday, January 28, 2016 from 6:00 PM to 9:00 PM (WAT)
Event Details
Register for Fintech Storm http://fintechstorm28january2016.eventbrite.com

In continued tradition of our stupendously successful Fintech Storm Series
Genius Incubator Presents
Fintech Storm - Online Lending & Peer to Peer Marketplaces Special 28 January 2016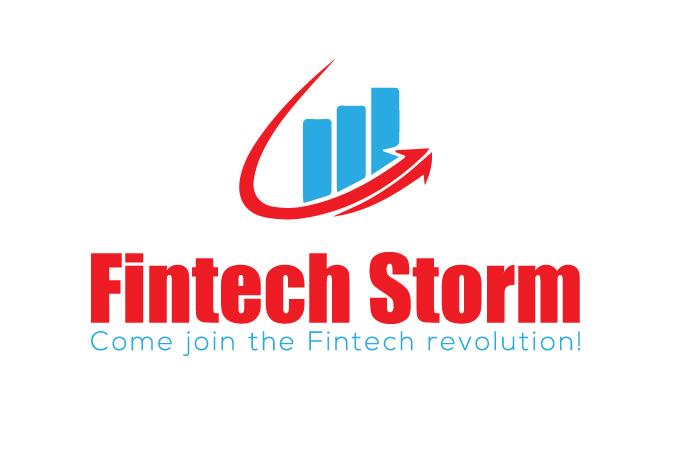 Come meet the disruptive thought leaders that are imagining the future of banking.

Featured speakers
Robert Henker, Cashboard
Robert Henker is Certified Portfolio Manager with Deutsche Börse Group and received his MBA from ESCP Europe Paris. Before founding his first FinTech already 2010 he was management consultant with one of the big four and worldwide leading accounting companies. Since 2014 he is Co-Founder and CEO of the Berlin based FinTech CASHBOARD. CASHBOARD is the fastest growing robo-advisor in Germany and backed by top-tier VCs including Earlybird and 500Startups. The company won several national and international awards, e.g. the 1st prize at SevenVentures Pitch Day at the NOAH Conference London worth a €4m TV media budget.
Cashboard
CASHBOARD is the fastest growing robo-advisory and wealth management platform in Germany and the only one which combines traditional (Funds, ETF, stocks etc.) and modern (P2P-Lending, real-estate, crowdfunding, bitcoins etc.) investments on one free account. The platform enables retail clients to invest into a tailored and diversified portfolio. While others sell only ETF or products from one provider CASHBOARD serves as a dashboard combining various asset classes, financial products and online investment platforms in a one-stop-shop solution. The algorithms generate substantial added value for clients in terms of convenience, transparency and cost. Account opening is completely online using video KYC and electronic signature. Portfolio management, loss protection and basic tax optimization are done completely automatically. Clients benefit from the security of a personal bank account. The account, service and platform is completely free of charge. Clients pay only a fair profit share. The company has received numerous awards and is backed by some of the leading VCs from Germany, Europe and worldwide including 500Startups. 2014 CASHBOARD won the 1st prize at the SevenVentures Pitch Day from NOAH Conference London worth a €4m TV media budget.
Kautham Haran, Funding Invoice
Serving as the Chief Operating Officer of Funding Invoice, Kautham co-founded the startup back in just September 2015. Since then, he has helped to steer Funding Invoice to become the fastest invoice marketplace to reach the £1m lending milestone. Mixing the concepts of invoice finance and crowdfunding, Funding Invoice is able to offer immediate funding to its SME customers by allowing them to get their invoices paid early. Being one of the youngest COO's in the FinTech arena, Kautham represents not only the shift of talent into FinTech but also the future of innovations in alternative finance as a whole.
Yatir Zaluski, Co-founder, Credible - Israel
Credible is an alternative credit scoring startup from Israel targeting online lending , crowd funding and p2p funding marketplaces. 

Credible is an innovative fintech startup that sets a  mission to enable financial inclusion worldwide through the use of alternative data.Credibles platform provides a hybrid approach of analyzing borrowers financial footprints from any legacy systems and taking its digital footprints from social media networks and comprising a psycholinguistic profile.our algorithms will scale those funnels of information and offer a score to the lender.

Credible's solution is a Win-Win for both lenders and unbanked borrowers.borrowers gain from having the lender look not at their financial history but also other factors, lenders can increase their loan portfolio and revenue streams not just from interest and fees on loans but also from marketing aspects.
Credible's next generation product is a B2B solution for SME'S, our main differentiator is the fact we analyze SME'S management by their social profile,their interactions in board meetings with regards to their psycholinguistic profiles and more.
This outstanding solution is not just for lenders but also can serve VCs or crowdfunding websites when conducting investment duediligence.
Ben Sanders, CTO, Pockit
Pockit is a modern-day banking alternative focusing on providing core banking services with a high ease of use and low fees.  Our core product is a pre-paid Mastercard debit card that can be used anywhere Mastercard is accepted worldwide.  Customers can have salaries or government benefits paid into their Pockit account, load their accounts with a debit card online or deposit cash into their account at 28,000 locations in the UK.  Customers also can get cash-back from >30 major retailers, such as M&S and JD Sports

Pockit processed over £30m through our platform and currently process >200,000 transactions per month. Pockit's key demographic are underserved communities in the UK, which make up ~8 million people, but Pockit has diversified into other interesting directions such as independent contractors and housing associations.
We invited the most innovative firms in Alternative Finance & Peer to Peer Funding Marketplaces industry 
This is a Meetup not to be missed with talks and a round table where the movers and shakers of the hottest new industry - Fintech - will debate opportunities, and challenges of the new age bank!
Register here:
 http://fintechstorm28january2016.eventbrite.com

What: Fintech Storm featuring disrupters

Meet the CEOs
See Product Demos
Join the Fintech Revolution!
When: 6:00pm-9:00pm 28 January 2016
Where: Rainmaking Loft, International House
1 Saint Katherine's Way, London, E1W 1 UN
2 min walk from Tower Hill and 5 min walk from Aldgate Station 
See our Blockchain video from recent event on 12th August 2015 in London featuring Dave Birch, Simon Taylor, Gideon Greenspan, Colin Kwan, Frank Schuil, Leanne Kamp and Arifa Khan.
Thrilled to announce our next debates Jan 28 and Feb 14 2016 6-9pm in London featuring the most awaited  innovations. Our debates are high in Intellectual quotient, scholastic ability and debate to transform the world banking and financial order. 
Fintech is at one of the most exciting points in its evolution, with disruption occurring everywhere you look. Alternative financing models, mobile payments and  bitcoin are gaining increasing traction with consumers and businesses alike. Some challenges remain for certain fintech businesses targeting the mainstream, but there's no denying 2015 is proving a huge year for the global fintech industry. 
"The top 12 VCs that are reputed for spotting billion dollar valuation unicorns early such as Benchmark, Andreeson Horrowitz, Union Square Ventures and Sequoia are investing in Fintech in 4 main verticals of Online Lending, Personal Finance Management, Bitcoin & Cryptocurrencies, Marketplaces and Peer to Peer platforms.
We are helping emerging talent in Fintech get that early exposure to the banking & financial services ecosystem  as well as investors, facilitating a deeper understanding and dialogue. We are also evangelising Fintech and bringing sophisticated knowledge of research labs of disrupters like Coinsciences, Cubits, Blockchain.info, Symbiont.io and their futuristic thinking to the common man.
Talk to our audience. And we have fiercely loyal repeat audience. And they can now debate confidently with technologists on topics as esoteric as blockchain to as mundane as mobile payments.  
The most sought after Fintech companies share a number of characteristics:
They operate in large growing global markets 
They are world class in their niche 
They have attractive underlying business models with strong recurring revenues 
Demonstrable opportunity to drive top line growth 
World class talent and teams 
Come along for a rich education on this hot new industry thats growing fast and reimagining our economy. Come join a lively evening of insightful presentations from disruptive fintech players and engaging discussions, rounded off by networking drinks with more senior executives from major banking and financial services companies, hot startups and investors.
 Arifa Khan Founder Fintech Storm Series
Arifa Khan Founder Fintech Storm
Read what the Londoners have to say about http://FintechStorm.com the spectacularly successful brand monthly series Arifa Khan has built, here.
Arifa Khan is a former investment banker in Private Equity led Leveraged Buyouts Mandate M&A transactions, a seasoned finance, strategy and operations executive based in the city of the London, with over 15 years experience in finance, specialising in Leveraged Finance/ Financial Sponsors Coverage/ Debt Products & Credit. She has worked with two suisse banks Credit Suisse & UBS. She has deep sector expertise in finance, operational insights, and the business acumen to forge big strategic partnerships.
Arifa has independently advised companies of all sizes from pre revenue to deal sizes of GBP300m on venture capital funding, scaling, international expansion, strategy etc. As an investment banker she has executed LBOs of sizes upto several billion USD across Europe across verticals such as Healthcare, Media Telecom & IT, Financial Institutions. She is a thought leader on innovation and disruption in financial services and a sought after speaker on payments and fintech at international conferences such as ICBI's Payments International in London Mar 17-20, and will be speaking at Women's Economic Forum Goa May 7-11. She currently architects Wharton Distinguished Dinner Series for Wharton UK Alumni Club as a Wharton Club Committee Member, and is currently the Chairperson London Chapter for All Ladies League.
Arifa has an MBA from The Wharton School of Business, a B.Tech degree from IIT Madras in Chemical Engineering. She is passionate about fintech and Blockchain. See her vision of Blockchain here.
Read "besotted with blockchain.." An overview of Blockchain's potential by Arifa Khan on Linkedin.
https://www.linkedin.com/pulse/besotted-blockchain-arifa-khan
Read a review of Fintech Storm's recent event Open Bank / Marketplace Banking held on 22nd July here : "A tale of APIs.." By Arifa Khan
Read an article "war for your wallet.." on Payments and mobile wallets by Arifa Khan on Linkedin 
https://www.linkedin.com/pulse/war-your-wallet-arifa-khan?trk=prof-post
Senior  directors or advisors
Professionals working in banking and financial services industry
Compliance or Regulatory professionals
Managers and strategists of finance or investment companies
Advisers and Financial services consultants
Digital transformation specialists
Blockchain researchers
Fintech startups
MBA & other students specialising in finance
Public policy makers
 Dont miss Fintech Storm Payments 11 February 2016 http://fintechstorm11february2016.eventbrite.com
Look up our upcoming events at one place http://fintechstorm.eventbrite.com
 See Fintech Storm in action here
Don't miss our Europe-India Conclave: Future of Banking, Payments & Technology 17th Dec 2015 in New Delhi at Hotel Taj Mahal. http://europeindiaconclave2015.eventbrite.com
200 International delegates, 40 preeminent speakers, Fintech Storm India Hot List Awards 2015 at our Annual Dinner Gala at the most sought after address in New Delhi.  
Have questions about Fintech Storm - Alternative Finance & Online Peer-to-Peer Marketplaces 28 January 2016?
Contact Blockchain Storm
When & Where

Rainmaking Loft
1 Saint Katharine's Way
International House, 1st floor
E1W 1UN London
United Kingdom


Thursday, January 28, 2016 from 6:00 PM to 9:00 PM (WAT)
Add to my calendar
Organizer
Blockchain Storm
Blockchain Storm Series is an affiliate of Fintech Storm Series, a spectacular monthly series hosted in Central London Zone 2 for fintech folks by fintech folks. We have hosted 30+ events featuring 200+ fintech companies and 3000+ attendees so far , including Ethereum, Bigchain DB, Blockchain.info, Currency Cloud, Multichain, Revolut etc..
http://europeindiaconclave.com
http://fintechstorm.com
http://blockchainstorm.co
We hosted our flagship Blockchain India Summit Dec 2016 with Vitalik Buterin, Inventor Ethereum and excited about Blockchain India Week 12-19 May 2017 in Mumbai with Vitalik.
Fintech Storm - Alternative Finance & Online Peer-to-Peer Marketplaces 28 January 2016