Fintech Storm - 7 March 2016 - Online Lending, P2P Marketplaces, Alternative Finance

Monday, March 7, 2016 from 6:00 PM to 9:00 PM (WAT)
Event Details
Register for Fintech Storm http://fintechstorm7march2016.eventbrite.com

In continued tradition of our stupendously successful Fintech Storm Series
Genius Incubator Presents
Fintech Storm - Online Lending, Crowdfunding & Alternative Finance Marketplaces 7 March 2016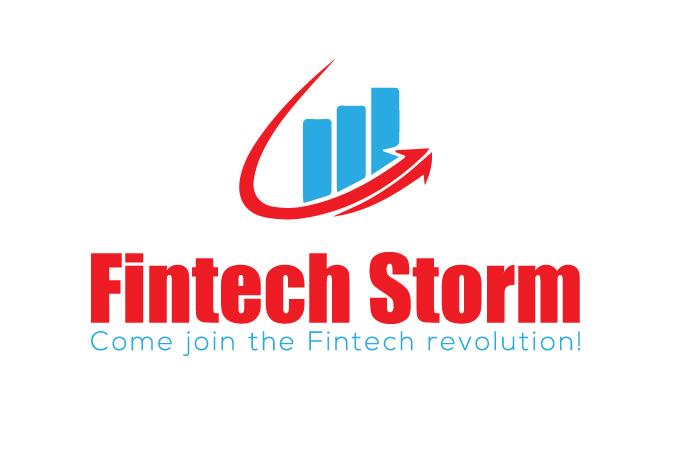 Come meet the disruptive thought leaders that are imagining the future of banking.

We invited the most innovative firms in Alternative Finance & Peer to Peer Funding Marketplaces industry 
This is a Meetup not to be missed with talks and a round table where the movers and shakers of the hottest new industry - Fintech - will debate opportunities, and challenges of the new age bank!
Register here:
http://fintechstorm7march2016.eventbrite.com
What: Fintech Storm featuring disrupters
Meet the CEOs
See Product Demos
Join the Fintech Revolution!
When: 6:00pm-9:00pm 7 March 2016
Where: Rainmaking Loft, International House
1 Saint Katherine's Way, London, E1W 1 UN
2 min walk from Tower Hill and 5 min walk from Aldgate Station 
Featuring 5 speakers from Lend Invest, Crowd2fund, Altfi Finance, Accion and Deal Index. 
Peer-to-peer lending has come a long way since its inception 10 years ago, but does the recent appearance of institutional lending in the UK threaten to end true peer-to-peer before it has reached its true potential?
Navdeep Arora, Crowd2Fund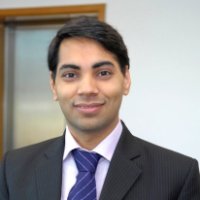 Crowd2Fund is a UK based peer-to-business lending platform providing new and innovative ways for British businesses to access finance suited to them which may otherwise be difficult to obtain. Launched in August 2014, the platform has been trading successfully for its first year and has completed multiple deals of varying sizes between £25k and £500k, providing total of £1.5m in funding from private investors to growing UK SMEs to date.
Crowd2Fund is different to other platforms mainly due to the wide variety of funding models that are available for businesses and investors on the platform. In addition to standard P2P loans and Mini bonds, Crowd2Fund is pioneering the P2P revenue loan. An innovative funding proposition has been developed which is attractive and competitive, compared with more traditional forms of finance in many ways.
Crowd2Fund is managed by a team of highly experienced finance, technology and marketing professionals and is backed by independent private investors based in China, the Middle East and Europe.Navdeep Arora, Risk & Operations Director has 17 years of financial and banking experience, dealing with secured, unsecured and P2P market.
Matt Hinkley, Altfi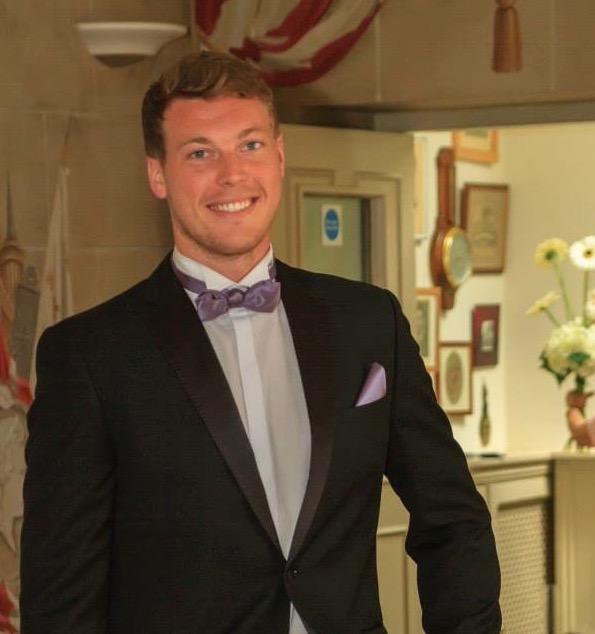 Matt Hinkley is an entrepreneur and business strategist who is always looking for ways to improve upon existing ideas and services.
Having set up numerous companies in the past, such as student video websites, night club events, privilege cards, bike workshops and more, Matt has gained a breadth of knowledge and experience, from bootstrapping start-up companies, right through to seed-stage share issues.
Matt set up his first company at the tender age of 12 years old from his parents' home in Cambridgeshire. Matt's most recent company was an online tailor-made suit company that exported garments from China and ended up being featured on the popular BBC show Dragon's Den.
Matt currently runs AltFi Funding and AltFi Advisory, working with small and medium sized enterprises to help them source new forms of finance, in accordance with their business needs. With alternative finance now offering so wide an array of funding options for small business owners, especially in the UK, Matt aims to help the SME community to wise up to the opportunity.
Prateek Shrivastava - Financial Inclusion Forum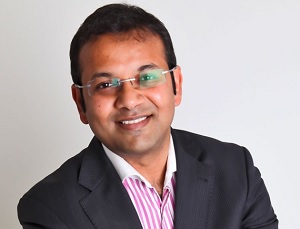 Prateek is experienced in implementing technology and building operational businesses over the past 25 years is across 30 countries.

Prateek was Managing Director for Emerging Markets at Monitise plc where he was responsible for the expansion of Monitise's services in Nigeria, India and Indonesia. 
Prateek left Monitise in 2012 to set up a specialist consultancy, Accendo Associates, through which heworked on projects for Gates Foundation, IFC, World Bank, USAID and several private digital services companies.
In 2013, he co-founded BeyondBranches, an agent centric digital financial services company in Nigeria. He sold this business to Interswitch Group, Nigeria's largest payments processor.
Prateek has published several papers and has guest edited journals and books. He regularly givestalks at events around the world including at the UK House of Lords, World Economic Forum and GSMA Mobile World Congress. 
Neha Manaktala, CEO Deal Index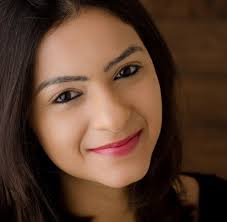 Neha is the co-founder and CEO of DealIndex, a data-driven deal exchange of online investment opportunities and part of the Grow VC Group
Neha began her career in the investment banking division of Morgan Stanley in Mumbai in the early 2000's. In 2006, she was recruited as part of the core team to establish Lehman Brothers' investment banking division in India. In 2010, Neha rejoined Morgan Stanley's technology investment banking team in London, before joining the fundraising team at Actis Private Equity, the leading global pan-emerging markets firm. In 2012, Neha co-founded and was COO at Vizibee, an aggregated quality mobile video platform, for original short video from Publishers, including the BBC.
Our Blockchain event on 12th August 2015 in London featured Dave Birch, Simon Taylor, Gideon Greenspan, Colin Kwan, Frank Schuil, Leanne Kamp and Arifa Khan.
Thrilled to announce our next debates March 21st and April 6th Blockchain 2016 6-9pm in London featuring the most awaited  innovations. Our debates are high in Intellectual quotient, scholastic ability and debate to transform the world banking and financial order. 
Fintech is at one of the most exciting points in its evolution, with disruption occurring everywhere you look. Alternative financing models, mobile payments and  bitcoin are gaining increasing traction with consumers and businesses alike. Some challenges remain for certain fintech businesses targeting the mainstream, but there's no denying 2015 is proving a huge year for the global fintech industry. 
We are helping emerging talent in Fintech get that early exposure to the banking & financial services ecosystem  as well as investors, facilitating a deeper understanding and dialogue. We are also evangelising Fintech and bringing sophisticated knowledge of research labs of disrupters like Coinsciences, Cubits, Blockchain.info, Symbiont.io and their futuristic thinking to the common man.
Talk to our audience. And we have fiercely loyal repeat audience. And they can now debate confidently with technologists on topics as esoteric as blockchain to as mundane as mobile payments.  
The most sought after Fintech companies share a number of characteristics:
They operate in large growing global markets 
They are world class in their niche 
They have attractive underlying business models with strong recurring revenues 
Demonstrable opportunity to drive top line growth 
World class talent and teams 
Come along for a rich education on this hot new industry thats growing fast and reimagining our economy. Come join a lively evening of insightful presentations from disruptive fintech players and engaging discussions, rounded off by networking drinks with more senior executives from major banking and financial services companies, hot startups and investors.
Arifa Khan Founder Fintech Storm Series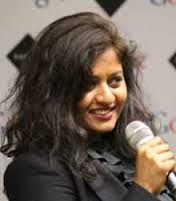 Arifa Khan Founder Fintech Storm 
Read what the Londoners have to say about http://FintechStorm.com the spectacularly successful brand monthly series Arifa Khan has built, here. 
Arifa Khan is a former investment banker in Private Equity led Leveraged Buyouts Mandate M&A transactions, a seasoned finance, strategy and operations executive based in the city of the London, with over 15 years experience in finance, specialising in Leveraged Finance/ Financial Sponsors Coverage/ Debt Products & Credit. She has worked with two suisse banks Credit Suisse & UBS. She has deep sector expertise in finance, operational insights, and the business acumen to forge big strategic partnerships.
Arifa has independently advised companies of all sizes from pre revenue to deal sizes of GBP300m on venture capital funding, scaling, international expansion, strategy etc. As an investment banker she has executed LBOs of sizes upto several billion USD across Europe across verticals such as Healthcare, Media Telecom & IT, Financial Institutions. She is a thought leader on innovation and disruption in financial services and a sought after speaker on payments and fintech at international conferences such as ICBI's Payments International in London Mar 17-20, and will be speaking at Women's Economic Forum Goa May 7-11. She currently architects Wharton Distinguished Dinner Series for Wharton UK Alumni Club as a Wharton Club Committee Member, and is currently the Chairperson London Chapter for All Ladies League. 
Arifa has an MBA from The Wharton School of Business, a B.Tech degree from IIT Madras in Chemical Engineering. She is passionate about fintech and Blockchain. See her vision of Blockchain here.
Read "besotted with blockchain.." An overview of Blockchain's potential by Arifa Khan
Look up our upcoming events at one place http://fintechstorm.eventbrite.com
Fintech Storm Challengers to Banks 21st March 2016 London http://fintechstorm21march2016.eventbrite.com
Fintech Storm Blockchain 6 April  2016 London http://fintechstorm6april2016.eventbrite.com
 See Fintech Storm in action here
Don't miss our Fintech Storm India Summit 12-13 May 2016 at St Regis, Lower Parel, Mumbai  and Europe-India Conclave: Future of Banking, Payments & Technology November 2016 at The Oberoi Gurgaon, New Delhi 
500+ International delegates, 100 preeminent speakers, Fintech Storm India Hot List Awards 2016 at our Annual Dinner Gala at the most sought after addresses in Mumbai and New Delhi.  
Have questions about Fintech Storm - 7 March 2016 - Online Lending, P2P Marketplaces, Alternative Finance?
Contact Blockchain Storm
When & Where

Rainmaking Loft
1 Saint Katharine's Way
International House, 1st floor
E1W 1UN London
United Kingdom


Monday, March 7, 2016 from 6:00 PM to 9:00 PM (WAT)
Add to my calendar
Organizer
Blockchain Storm
Blockchain Storm Series is an affiliate of Fintech Storm Series, a spectacular monthly series hosted in Central London Zone 2 for fintech folks by fintech folks. We have hosted 30+ events featuring 200+ fintech companies and 3000+ attendees so far , including Ethereum, Bigchain DB, Blockchain.info, Currency Cloud, Coinsciences/Multichain, Revolut, Mangopay etc..
http://europeindiaconclave.com
http://fintechstorm.com
http://blockchainstorm.co
We hosted our flagship Blockchain India Summit Dec 2016 with Vitalik Buterin, Inventor Ethereum and excited about Blockchain India Week 12-19 May 2017 in Mumbai with Vitalik.
Fintech Storm - 7 March 2016 - Online Lending, P2P Marketplaces, Alternative Finance