Description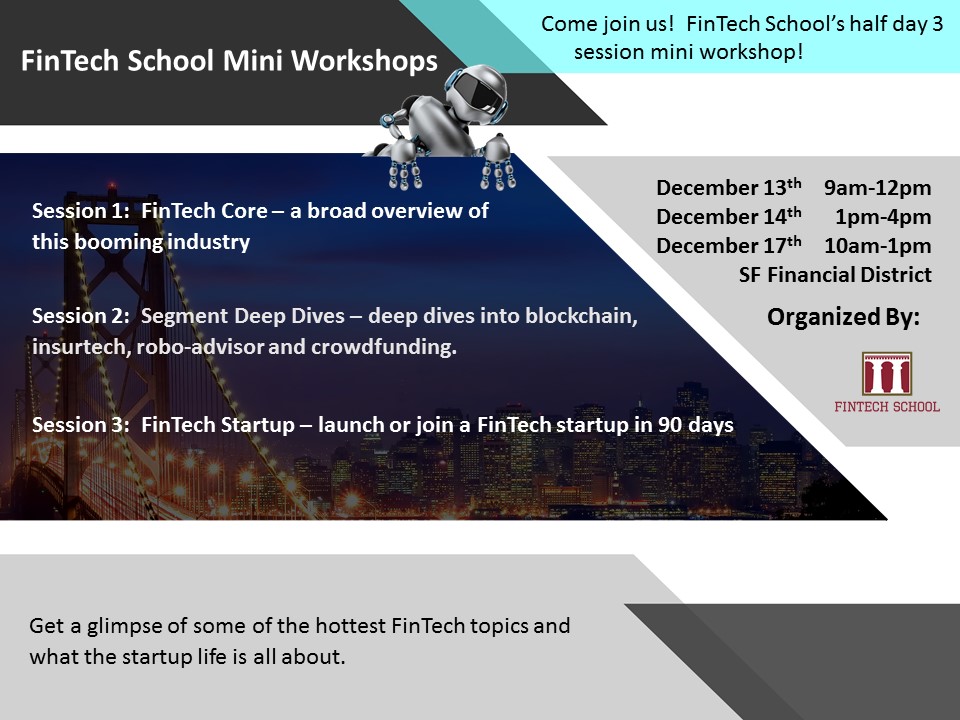 Event details:
FinTech School created a 3 rotating workshop sessions on the below FinTech topics.
Session 1: FinTech Core 101 - Accelerate your FinTech knowledge in one hour and learn the basics of blockchain, the anatomy of a robo-advisor, what insurtech is all about and the 10,000 ft view of the FinTech industry including all relevant segments like alternative lending (p2p, crowdfunding, payments, etc).
Session 2: Segment Deep Dives -- deep dives into blockchain, insurtech, robo-advisor and crowdfunding.
Session 3: How to start or join a FinTech startup.
How to right-size your company search, key resources and strategies to join a startup. Corp vs Startup - The Dos and Donts. How to build one from scratch in 90 days