Description
Profiting From the FinTech Revolution
We are in the midst a worldwide FinTech revolution that is changing everything about the way we invest, borrow, lend, pay for goods and services and save for retirement. It is reinventing our currency, inspiring a new ecosystem of alternative investment products for the masses and giving rise to an entirely new generation of tech-centric financial leaders.
Most importantly, it is democratizing access to capital, investment products and diversification methodologies. The impact on personal finance will be colossal.
Join us on November 15th at Opia Restaurant for an unprecedented opportunity to see the leadership, ingenuity and technologies that are shaping the future of personal finance, and learn how investors of all sizes, businesses in all stages of growth, and financial services providers of all echelons stand to profit from this FinTech revolution.
Featured retail alternative products will include consumer debt, small business debt and a groundbreaking new equities Reg CF offering.
Key discussion points will include:
How non-exchange traded alternatives are becoming the mutual funds of yesteryear;
What is driving retail's demand for non-exchange traded alternatives;
Using micro-investing technology to diversify across and within online marketplaces;
How new legislation is being used to engineer a new breed of alternative products;
How innovations in self-directed IRAs will create new retail distribution channels for the entire alternative product universe;
Technologies that will ensure the scalability of online platforms and enable traditional financial services providers to increase AUM;
How millennials will fuel the growth of FinTech and redefine financial services;
How FinTech will replace the 401k and transform the way Americans save for retirement;
Modernizing the Self-direct IRA – The Trillion Dollar FinTech Opportunity
The magnitude of tax-deferred micro alternative investing and its economic impact.


Esteemed Speakers: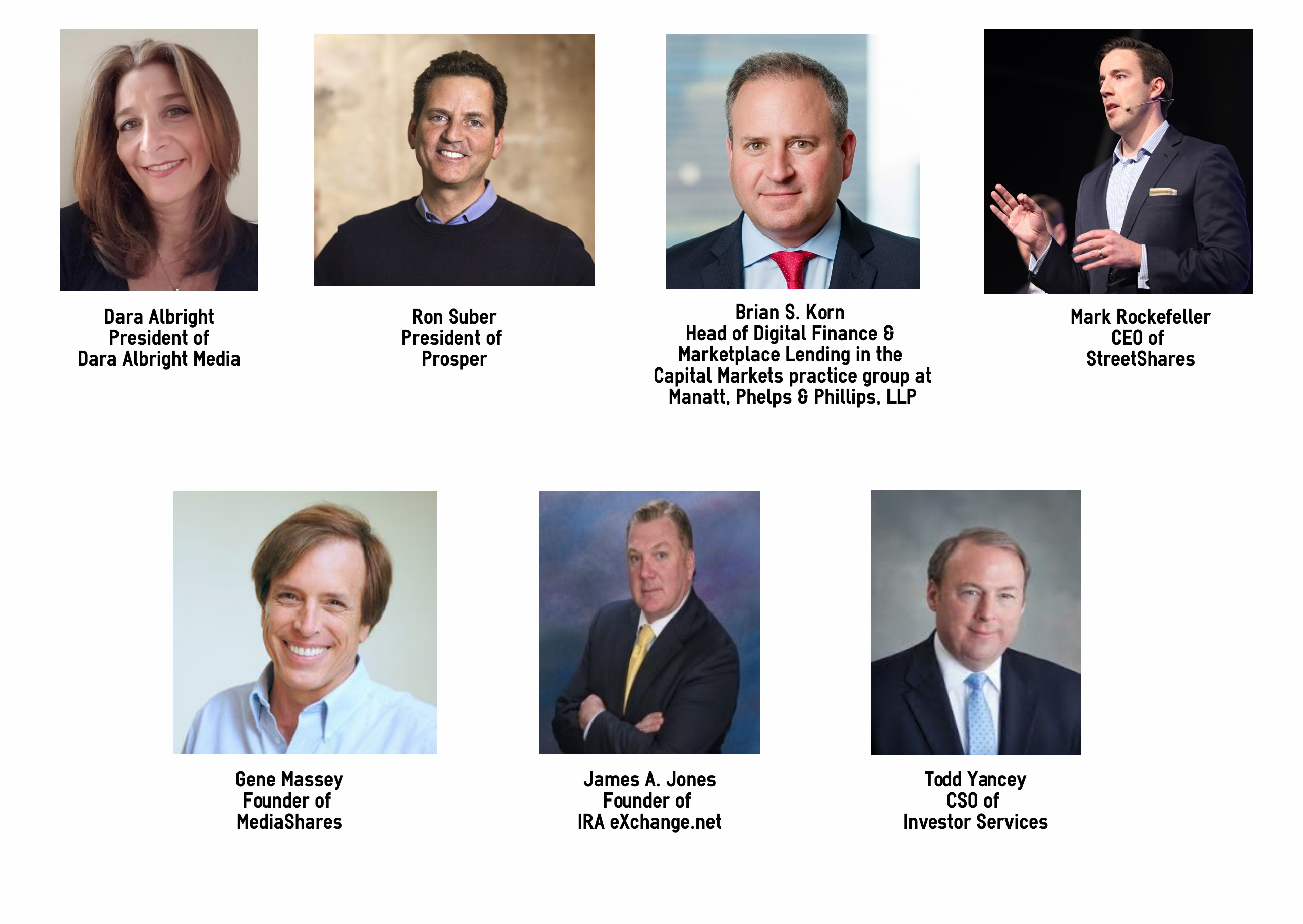 Please make sure to arrive thirsty for knowledge and some good wine!
*Although there is no attendance fee, space is limited and admittance is available only on a first-come first-serve basis.
Organizer of FinTech Revolution Symposium NYC
Since 2011, Dara Albright Media has been helping set the direction of modern finance through leading-edge industry articles, white papers, acclaimed conferences, exclusive cocktail events and webinars that introduce the Wall Street establishment to emerging trends in digital finance. Some of the most prominent figures in financial services, fintech as well as the legislature participate in Dara Albright events. For more information, please visit https://daraalbrightmedia.com/events/