Description
CHECK OUT THE 3 INNOVATORS PRESENTING ON THURSDAY, MAY 31st AT RABOBANK

Presents

Fintech Pitch Presentation Night


The goal of Fintech Pitch Presentation Night is to provide FinTech Connector innovators with the opportunity to present their pitch within a constructive and safe environment of finance, business, and technology professionals and investors that have their best interest in mind.

Furthermore, Fintech Pitch Presentation Night will give the FinTech Connector enablers an opportunity to meet and connect with innovators that need help with specific business needs - strategic advice, business development, access to financing, technology support, etc.

FinTech Connector's goal is to be the exclusive global community connecting fintech innovators and entrepreneurs with finance and business thought-leaders, enablers, and investors to disrupt and innovate financial services. Click here to join our fintech community today by creating your exclusive profile




MEET THE FINTECH INNOVATORS PRESENTING ON MAY 31ST: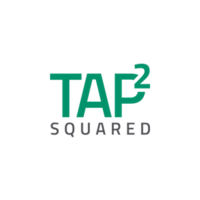 FinTech Connector Innovator - TOM PECKENHAM
TAP-Squared addresses the high cost of customer acquisition for small business lending by integrating financing opportunities directly into SME operational software, thus eliminating the need for expensive and inefficient marketing campaigns.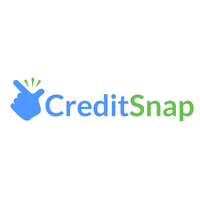 FinTech Connector Innovator - SREERAM JADAPOLU
CreditSnap helps borrowers not get dinged just for checking what rate they qualify for. Price check should never come with risk.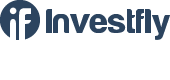 FinTech Connector Innovator - ATISH SAWANT
Investfly is a codeless automation platform that allows investors to simply create automated trading rules and triggers to better manage risk by leveraging their existing brokerage account and trading knowledge.
HOW DOES FINTECH PITCH PRESENTATION NIGHT WORK?
The night will start with networking before we sit down for three 25 minute fintech pitches from our very own FinTech Connector members. After the pitches, we will open the floor for questions and constructive feedback for the presenters.
Each presenting team will have a total of 25 minutes including Q&A.
RULES FOR THE FINTECH PITCH & PRESENTATION:
- Max 15 minute pitch presentation (including max 3 minute explainer video)
- Max 10 minutes total fintech pitch including Q&A
- Max of 20 presentation slides
- Max 2 presenters
- Only fintech ideas or start-ups that will innovate financial services
If you are interested in presenting your fintech idea or business in one of our Fintech Pitch Presentation Nights, please apply using the following link - Submit your request to pitch your fintech idea or business
EVENT HOST: