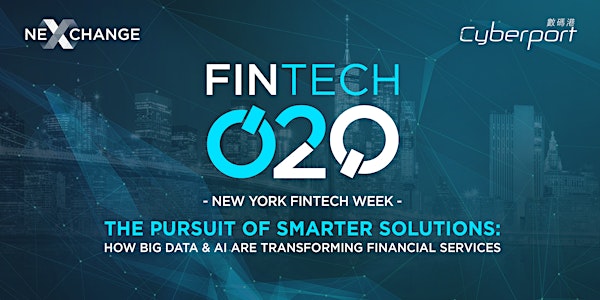 Fintech O2O: NY Fintech Week - The Pursuit of Smarter Solutions: How Big Data & AI are Transforming Financial Services
When and where
Location
7 World Trade Center Moody's Analytics New York, NY 10007
Description
Artificial Intelligence in financial services is not a new idea – and depending on your definition of machine learning, one can argue that AI has been part of the industry for decades now. As AI begins to converge with Big Data, the financial services industry is being radically transformed through advanced analytics in ways that promise smarter solutions across the board.
Financial technologies use AI to collect, analyze and automate data at rapid speeds, allowing firms to innovate everything - from personal banking to lending to security - all while helping to reduce back office inefficiencies.
This event will discuss innovations being made in financial services today and how AI and Big Data will transform the industry tomorrow.