Description
Following the Asian Financial Forum, the largest financial forum in Asia during StartmeupHK Festival 2017, NexChange and Cyberport will host the Fintech O2O International Fintech Evening on Jan 16th.
Companies and government entities from around the world such as Canada, USA, UAE, Israel, Hong Kong, Ireland, Russia, UK, and Singapore, will have the chance to showcase their best and most innovative new financial and banking technologies.
Fast paced and high impact, each company gets just five minutes on stage to show their innovation and answer questions via the NexChange's Event App (download here now).
Immediately post pitch, we will have a panel discussion on the global Fintech scene.
The event will be held at Cyberport's new 3000 square meter Smart-Space Fintech Centre.
Fintech, financial and banking professionals, venture capitalists, regulators, entrepreneurs, press and bloggers along with relevant industry media, are invited to attend our event and visit the new centre and network with professional peers.
The event will be fully equipped with Fintech cheer, festive food, and drink.
Download the NexChange app now and get a 50% off as a NexChange user!
CPT consideration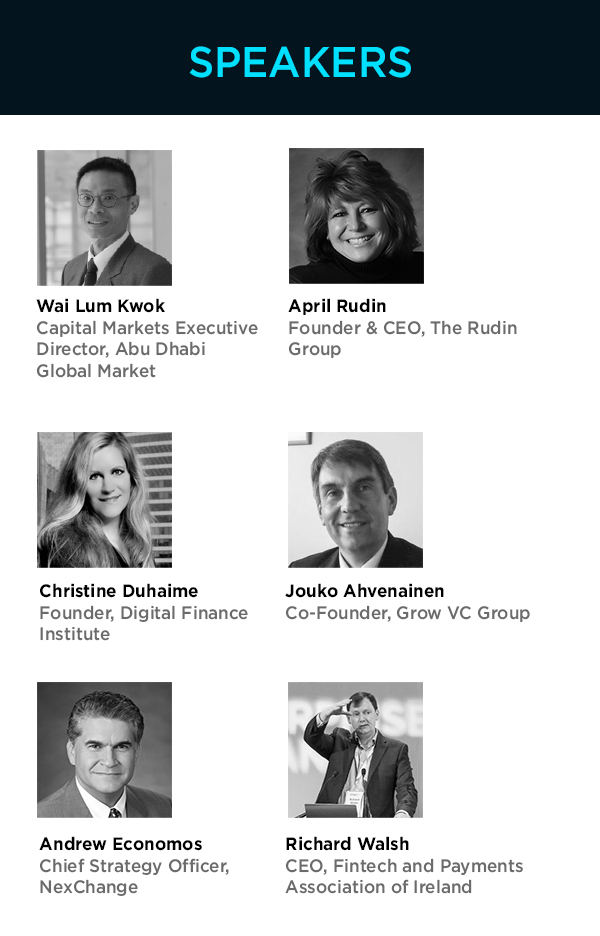 Date: January 16, 2017
Time: 5:00pm to 8:30pm
Transport: Links to information about transportation can be found here
Free Shuttle Bus:
-From HKCEC (Old Wing Entrance) to Cyberport 3, Core E: 4.30pm
-From Cyberport 3, Core E to Admiralty MTR Station exit A: 8.40pm
Agenda:
16:45 - 17:15 Registration / Networking
17:15 - 17:25 Opening Remarks
17:25 - 17:31 BitMint (Israel), Amnon Samid, CEO
17:31 - 17:37 Call Levels (Singapore), Ryan Liew, Director - Strategy & Business Development
17:37 - 17:43 eSentire (Canada), Eldon Sprickerhoff, Founder and Chief Security Strategist
17:43 - 17:49 HeyCoins (Hong Kong), Eddie Rong, CEO
17:49 - 17:55 Katipult (Canada), Kien Diep, Business Development
17:55 - 18:01 PayKey (Israel), Guy Talmi, CMO
18:01 - 18:07 Market IQ (Canada), Shehryar Merchant, Business Development
18:07 - 18:40 Networking Drinks
18:40 - 19:20 FinTech Global Hotspots Panel
Andrew Economos, Chief Strategy Officer at NexChange, Hong Kong, Moderator
Wai Lum Kwok, Capital Markets Executive Director at Abu Dhabi Global Market, UAE
April Rudin, Founder at Rudin Group, USA
Christine Duhaime, Founder at Digital Finance Institute, Canada
Richard Walsh, CEO at Fintech and Payments Association of Ireland, Ireland
Jouko Ahvenainen, Co-Founder at Grow VC Group, UK
19:20 - 19:26 OutsideIQ (Canada), Jason Peterson, VP, Sales & Business Development
19:26 - 19:32 ThetaRay (Israel), Hagai Frankel, Director of Sales and Business
19:32 - 19:38 Responsive (Canada), Davyde Wachell, CEO
19:38 - 19:44 Scorista (Russia), Maria Veikhman, Founder and CEO
19:44 - 19: 50 APrivacy (Canada), Cédric Jeannot, Founder and CEO
19:50 - 19: 56 FEXCO (Ireland), John Kiely, President Asia Pacific Region
19:56 - 20:00 Event Conclusion
20:00 - 20:30 Networking Food and Drinks
Register now to see the future of the International Fintech Market!
About Fintech O-2-O
The Fintech O-2-O initiative began in 2015 as a regular meetup in Hong Kong for like-minded professionals who recognize the impact of technology on traditional finance. Past events have covered topics including digital payments, wealth management, insurance, blockchain, cybersecurity, venture capital, and much more.
About NexChange
NexChange is the professional social network designed exclusively for the financial services industry. Founded in 2014 by investment professional Juwan Lee, NexChange's mission is to unite the global financial community, enabling professionals to reach their full potential. Through NexChange, financial professionals can connect with their peers, discover events, engage with industry content, and access financial charts and quotes - all in one place.