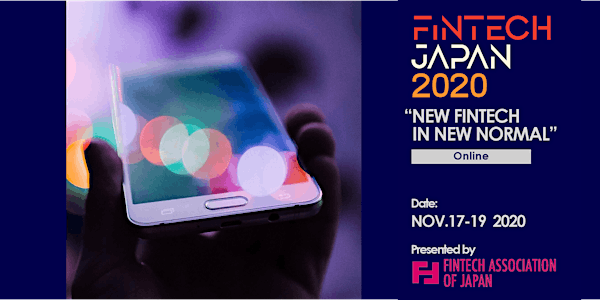 Fintech Japan 2020
Fintech Japan 2020 Online is the big conference of Fintech in Japan hosted by Fintech Association of Japan.
About this event
"Fintech Japan" is back
Fintech Association of Japan hosted annual Fintech conference from 2016 to 2018.
In 2019, we supported for FIN/SUM hosted by NIKKEI and their after-party.
This year, FAJ has our annual conference with new normal style.
New Fintech in New Normal
This year, the theme of conference is "New Fintech in New Normal".
We will discuss about the future of Fintech and introduce the ecosystem for global fintechs which will be jumping into Japanese market.
Time Schedule
See event page
https://fj2020.fintechjapan.org
About other slots
Day2 and 3 will be held in fully Japanese.
If you could agree to this condition, please get the ticket from Peatix.
About us
FAJ founded in 2015 with many cooperation by Fintechs and Financial Institutions.