Description
Join us for a Corporate Innovation IL meetup, focused on FinTech, where we will hear from some of the biggest names in the Financial Services space.
From Collaborations, M&A and internal innovation programs, learn how more and more leading firms are tapping into the startup ecosystem.
Get a 360º view as we hear from top notch execs, entrepreneurs and startups founders that have been there, and done that.
Agenda:
18:30 - Gathering, networking, and light food
19:15 - Opening notes
19:25 - Yoram Tietz, Managing Partner, EY Israel: Forms of Corporate Innovation and How it has Evolved Over the Years
19:45 - Roy Minkov, Head of Business Development, Fintech and Innovation, Isracard: Isracard's Approach T towards Corporate Innovation
20:00 - Panel Discussion, moderated by Yoram Tietz: How to Go About Collaborating with Large Corporations + Q&A featuring:
Doron Cohen, CEO, Covercy
Meirav Harnoy, General Partner, Moneta Seeds
Emanuel Avner, COO & Co-Founder, cycuro Ltd.
20:35 - Closing notes and mingling
All presenters will be ready and willing to answer your toughest questions, so come prepared!
* Event will be held in English
About the speakers:
Yoram Tietz
Yoram is the Managing Partner of EY Israel, the largest accounting firm in Israel. Yoram has spent most of his career helping the high tech sector globally and in Israel in particular.
With a background deeply rooted in research and development, Yoram weaves together both his knowledge and his passion for his job. He has worked with some of the best entrepreneurs and the best developments there are. Fascinated by the way technology enables a profound change in our life and the way we live, combined with a curious nature, Yoram has been able to use his experience to take part of their journey and help many entrepreneurs achieve their dreams and goals.
Yoram has vast experience working with entrepreneurs and startups on strategy, finance, growth and fulfillment as well as with big corporations.
With over 30 years of experience, Yoram has participated in many M&A's and IPO's on NASDAQ and the European and Tel Aviv Public Capital Markets. Yoram has helped many clients in a multitude of issues advising management on strategy, growth, and Innovation.
Yoram holds a BA in accounting and economics (honors) from Tel Aviv University.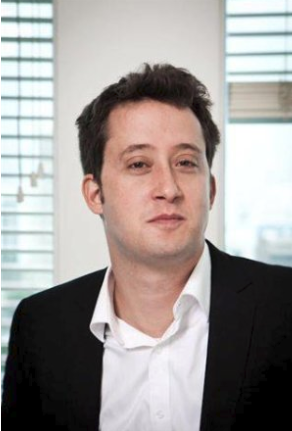 Roy Minkov
As Head of Strategy, Business Development, Innovation & FinTech at Isracard Group, Roy is responsible for the development of Isracard's products and services roadmap. He leads innovation efforts as well as business development for strategic partnerships and the formulation of strategy processes.
Roy's team works to connect Isracard and its global multinational partners to the Israeli entrepreneurial FinTech ecosystem through collaborations, new partnerships, and by adopting lean startup companies to the enterprise.
In his previous role, Roy served as Head of eCommerce at Isracard and prior to joining Isracard, Roy led the financial services practice at TASC, the leading Israeli management consulting firm (affiliate of Bain & Co.).
Emanuel Avner
Emanuel currently serves as the COO and founding partner of cycuro, a platform that develops cyber security solutions for cars by providing fleet managers and OEMs with the tools to identify, investigate and respond to cyber security incidents efficiently. He also holds a director's position at oil company, Isramco, and NYC real estate investment firm, Moinian Limited. Prior to these involvements, Emanuel served as the CFO of Partner Communications Company Ltd. from 2006-2011 as well as co-founded Lacoon Mobile Security, which was acquired by Checkpoint in 2015.

Meirav Har Noy
Meirav Har Noy is the Founder and Managing Partner of Moneta FinTech Investments, bringing with her two decades of VC experience. She has been an investor for top firms including Intel Capital, Apax Partners, and Iris Ventures, where she played pivotal roles in managing investments. Meirav has vast experience as a tech investor and has specialized in making wireless and mobile payments as well as advising management and boards of cyber security companies. She holds a BA in Economics and Political Science (honors) from Bar Ilan University and an MBA from Ben Gurion University.

Doron Cohen
Doron is the CEO & Co-Founder of Covercy, a quickly growing FinTech startup licensed by the UK and Israeli financial regulators that enables businesses and individuals to make fast, easy, and low-cost international payments. Prior to Covercy, Doron co-founded Leverate, a software powerhouse providing cutting edge trading solutions which are the driving forces of over 150 FX & CFD globally spread brokerages. Doron mentors at a FinTech Accelerator in Frankfurt and holds a Management & Computer Science Degree from the Open University of Israel.

Sponsored by:
EY is a global leader in assurance, tax, transaction and advisory services. Headquartered in London, EY is one of the largest professional services firms in the world and is one of the "Big Four" accounting firms.

Isracard Group is one of Israel's leading credit card companies and has been operating for over 40 years. With headquarters in Tel Aviv, the firm values the development and implementation of innovations to benefit its clients.

prooV is an all-encompassing platform simplifying the entire proof-of-concept process. Whether FinTech, HealthCare, Media or any other industry, enterprises and startups use prooV to easily connect, run, and test PoCs in order to boost innovation and technology adoption.
Date and Time
Location
Mindspace Ahad Ha'am
54 Ahad Ha'Am Street
Tel Aviv-Yafo, Tel Aviv District 6579402
Israel