Description
Fintech has been one of the hottest sectors of the startup scene for several years. According to CB Insights, there are 29 fintech unicorns valued worldwide, in aggregate, at $84.4 billion. Q2 2018 saw five new unicorn births alone.Additionally, financial services giants continue to aggressively invest in tech and in UX, increasing sounding more and more like software companies.
On December 3 in San Francisco at the office's of BBVA New Digital Businesses, we'll dive into the many areas behind the label Fintech. We will talk to leading operators and investors in neobanking, insurtech, blockchain, AI, and lending. What makes fintech unique from other tech categories? Also important is the global revolution in fintech that is playing out very differently in markets like China or Latin America than in the US. We'll also look at the big trends in fintech and what to expect from incumbents and startups alike.
Tickets are Limited!
Featuring panelists:
Susan Ehrlich, CEO, Earnest
Jose Fernandez da Ponte, EVP, Beyond Core, BBVA New Digital Businesses
Paul Smith (B'95), CEO, DigiSure
Nick Talwar (F'95), Partner, Apis Partners
with moderator
Vijay Rajendran (MBA'07, MSFS'07), 500 Startups
Hosted by BBVA New Digital Businesses, San Francisco
BBVA New Digital Businesses, or NDB, was formed in 2015 inside BBVA with the goal of creating disruption for the bank by addressing the new finance ecosystem. Since our founding, we have created an environment to help BBVA grow and establish new ways of delivering real value to customers. NDB's Mission consists of four pillars (Build, Acquire, Partner, Invest) and form the foundation of our strategic approach. BBVA is a customer-centric global financial services group founded in 1857. The Group has a strong leadership position in the Spanish market, is the largest financial institution in Mexico, it has leading franchises in South America and the Sunbelt Region of the United States; and it is also the leading shareholder in Garanti, Turkey's biggest bank for market capitalization. Its diversified business is focused on high-growth markets and it relies on technology as a key sustainable competitive advantage.
Jose Fernandez da Ponte leads the Beyond Core pillar at BBVA's disruptive business unit, NDB. His team builds products that leverage advances in fundamental science and technology to solve pressing problems and create new opportunities in finance. Before that, he built and led the Strategy, Business Development, and Venture Creation functions at NDB. Prior to BBVA, he had different executive positions at PayPal, Quercus Equity Partners, and McKinsey & Company.

Jose has an MSc in Finance from the London School of Economics and Political Science and a B.Sc in Economics and Management from ICADE in Madrid.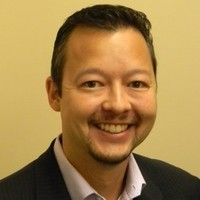 Paul Smith is the CEO of Digisure, Inc. a San Francisco-based startup in the insurtech space working on providing innovative insurance solutions for the sharing economy and gig workforce. Paul's insurance experience includes leading claims innovation with Liberty Mutual, and as the VP of Operations and Analytics at Direct General. Prior to insurance, Paul was with TPG Capital as a member of the operating group, where he spent five years working with portfolio companies across many industries. Prior to pursuing an MBA, Paul spent five years in the online travel space with Expedia and Hotwire, as well as with Oracle, working in a number of strategy and analytic roles. Paul earned his BS/BA from Georgetown University in Finance and MBA from the Haas School of Business at Berkeley.

Nick Talwar is a Partner at Apis Partners, a growth equity investor in emerging markets, technology-focused financial services companies. Apis specializes in supporting successful operators and entrepreneurs scale across borders and product lines.
Prior to Apis Nick spent 20 years as a builder and operator for technology and financial services businesses. Most recently he was the Global Head of Vehicle Solutions at Uber, which is focused on providing vehicle access to individuals in over 70 countries who want to work and need access to the means by which to do so. Prior to Uber, he was Amazon's executive responsible for leading the company's global lending business unit, leveraging Amazon's relationships with millions of businesses to serve them in ways the traditional financial services industry can't. He has led Visa's credit card business in North America and spent several years at Citi, with his last role as Country Manager for Citibank in Sweden, a digital bank in the market.
Nick began his professional career at the management consulting firm Bain & Company, and worked at Schwab Bank, where he was a founding director of the online bank and ran the deposits business.
Nick has lived and worked internationally for more than twenty years across North America, Europe, Asia, Africa and Latin America. He has a personal interest in financial inclusion and has served on the global and US boards of Accion. He was nominated into the Young Global Leader program of the World Economic Forum in 2013.
Nick has a BS in International Politics from Georgetown University's School of Foreign Service and an MBA from the University of Pennsylvania's Wharton School.