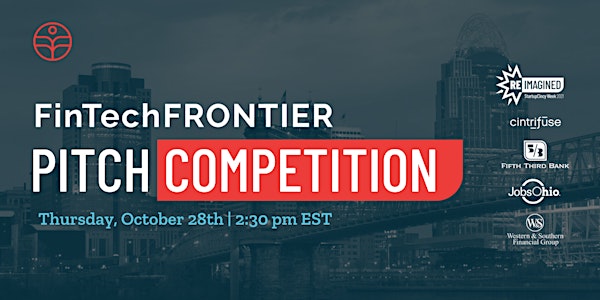 FinTech Frontier Pitch Competition
Interested in the future of fintech / insurtech innovation? Join us as we explore some of the boldest ideas in financial technology.
About this event
The FinTech Frontier Pitch Competition showcases the best and brightest ideas in fin and insurtech today. We believe that fintech is uniquely positioned to make the world a better place. Whether you are expanding access for all to improve financial wellness, enabling the green revolution across financial services, creating transparency in supply chains, or protecting consumers' financial health with greater data, identity, or security tools, fintechs are building the solution.
Pitch Finalists will be competing for a $75,000 prize pool, one of the largest in the nation. Finalists will be announced October 15th. Check the competition page for updates!
Within the StartupCincy Week program, the full competition will be available virtually, with attendees voting for the winning idea. Following the competition, local attendees are invited to join us at MadTree for a Fintech Social Outing.