FinTech Friday: DeFi & Drinks @ the Crypto Corridor VIP Private Beach Party
The best and most private party in Miami with Drinks, models, photographers, DJs & more! Arrive 30 min Before Departure if taking a yacht !
When and where
Location
FinTech Friday's VIP Private Beach Parrot jungle Miami, FL 33133
Refund Policy
Contact the organizer to request a refund.
Eventbrite's fee is nonrefundable.
About this event
Join us for a special Friday evening as we discuss FTX, Regulation & Collapsing Markets, and NFTs that will earn you exclusive access, news, and more.
Located on the private beach off of MacArthur Causeway (please make sure to get a ticket or join the fintech Friday telegram to get key information on how to access this Private Party)
Don't miss this week's big news in the Crypto Space!
The private beach party will have food to purchase, great DJs to dance along to, photographers, fire dancers, and more! You don't want to miss the sand in your toes for this private beach party happening every Friday only with FinTech Friday!
This is a special evening filled with many great connections for your future business plans!
This Friday will be the PreShow Party on Jan 27th closing the crypto confrence week with our first fashion show this year - Metallic Metaverse! Don't miss this exclusive and fun party with the Metaverse models, all leading up to the Saturday evening show starting at 7pm at the brand new hotel - Arlo Wynwood.
PLEASE JOIN THE FINTECH FRIDAY EVENT TELEGRAM TO STAY UP TO DATE ON THE LATEST NEWS AND EVENTS HAPPENING
Parking Garage will be available at the venue otheir wise there is a $20 Valet
*Please note Miami Dress code is strictly inforced and animals are not allowed. Thank You!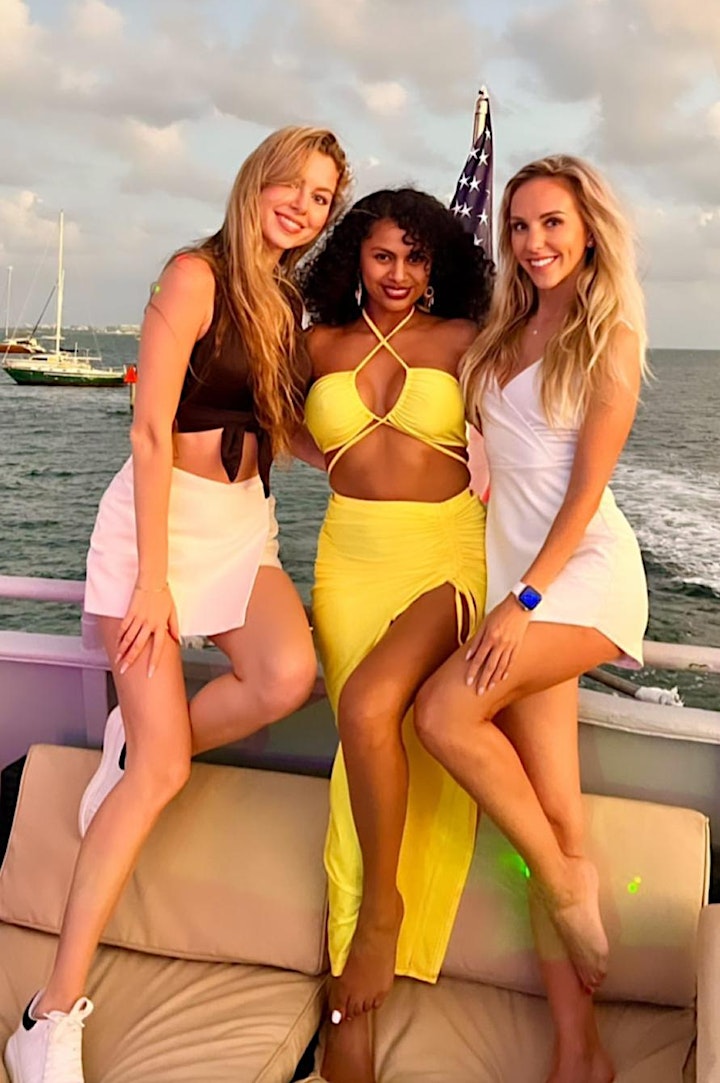 IN ORDER TO ARRIVE TO THE BEACH CLUB VIA BOAT, PLEASE RSVP BY BUYING A BOAT TRANSPORT TICKET
As you see the city skyline by taking a boat to the private beach party, enjoy complimentary champagne!
The party begins with Lavish models arriving to the yacht
while Enzo Custom leads this exclusive party with taking measurements to fit you for a complimentary dress shirt
Perfect for your next business meeting or networking event!
Nothing like this compares, get your tickets while you can as space is limited!
CRUISING TIMES FOR BOAT DEPARTURES WILL BE:
5:30PM @ CASA BLANCA ON THE BAY (VENETIAN MARINA)
6:30PM @ THE LIDO (STANDARD SPA DOCKS)
A great date, birthday, venue space and more to hold whatever party you're looking for.
To buy out or sponsor, please email lavishrentals305@gmail.com
Add our Instagram & Telegram for the latest...
FinTech Friday is an evening for Startups, Investors, Innovators, Entrepreneurs, Artists & more! FinTech Friday brings us to date with the current trends, technology, and a look into the Future of Finance!
Enjoy a night filled with DJs, lights, photographers, models, designers, beaches, private bars, and more!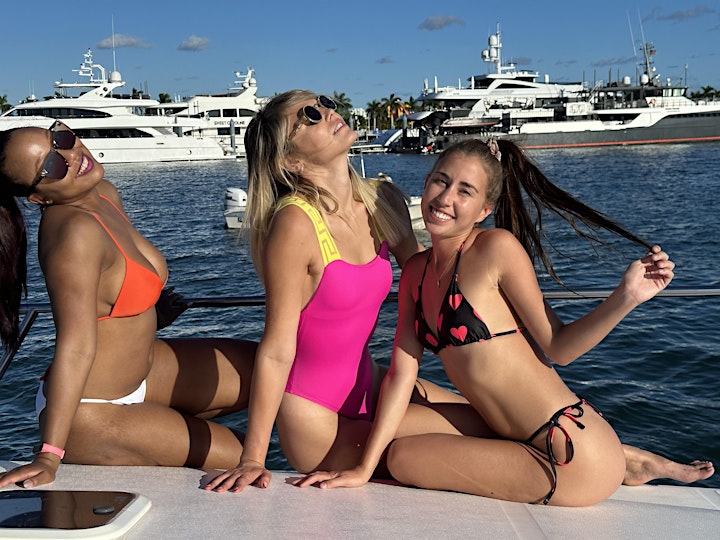 Celebrate an evening filled with fintech discussions, networking, business collaboration, models, photographers, designers, artists, and more.
There will be Miami's best photographers to capture the evening
Models to intrigue the crowd with their stunning looks
The hottest DJ's in Miami to set the tone
All leading up to announcing Miami's hottest new parties coming soon in collaboration with Crypto Corridor and Lavish by LauLau.
Featured Artist: ALEJANDRO GLATT
IS A TULUM BASED MULTIDISCIPLINARY ARTIST,
PASSIONATE ABOUT THE AESTHETIC AND ENERGETIC INTERACTIONS BETWEEN FRUITS, COLORS AND HUMANS
WITH A VISUAL ARTS AND PERMACULTURE BACKGROUND SPECIALIZING IN FRUITS,
HE UNDERSTANDS THE FRUIT GROWING PROCESS AND HOW TO MANIFEST AN  ABUNDANCE CYCLE
HE FINDS AND SHARES THE ESSENCE OF FRUIT, REPRESENTED THROUGH AN ARTISTIC AND SENSUAL LENS,
THROUGH ALTARS, CEREMONIES  AND BIG SCALE ART INSTALLATIONS HIS MESSAGE TO THE WORLD IS TO CONNECT, PLAY AND INTERACT WITH OUR NATURE'S RESOURCES
FOUNDER OF FEEL THE FRUIT MOVEMENT, an experiential
healing experience that combines meditation with fruit to connect to the five senses and help others feel grounded and inspired.
Glatt has been featured in a variety of hotels, festivals and retreats in Miami, Tulum, Mykonos, Melbourne, Los Ángeles, Santa Teresa, Mexico City, Xilitla and Tel Aviv.
And now on the private beaches of FinTech Friday
The Official Crypto Corridor. The Center of the Revolution at the Crypto Corridor of the America's.
About
The Web3 "Main Street" of Crypto
Home to the most crypto forward business in the Crypto Capital of the World.
With 11 Art Galleries, 5 Recording Studios, 5 Restaurants, 2 Markets, & 5000 sqft of production space.
Miami's Crypto Corridor
Official NFT & Crypto Sponsor Crypto Corridor Miami
An IRL decentralized ecosystem for cryptocurrency projects.
Make sure to join our Telegram
Chris Marshall, started his career in Crypto in the in US Army as a Cryptographic Signals Intellgence Analyst. He is the founder and managing partner of Miami's IRL original Crypto Community - the Crypto Corridor - has been able to bring to life and aid in projects such as The Spot Wynwood cultural & tech hub, United Coin the first FDIC insured crypto bank, Block University, Modern Art Theory NFT Gallery & Over 30 Miami-based Web3, Tech Crypto, MetaVerse and NFT projects. The Crypto Corridor has hosted over 500 free crypto and tech community based events to encourage education and adoption here in Miami.
We appreciate your attendance and value your membership in our community. We look forward to having an enjoyable and beneficial partnership through bringing together spectacular people in beautiful venues.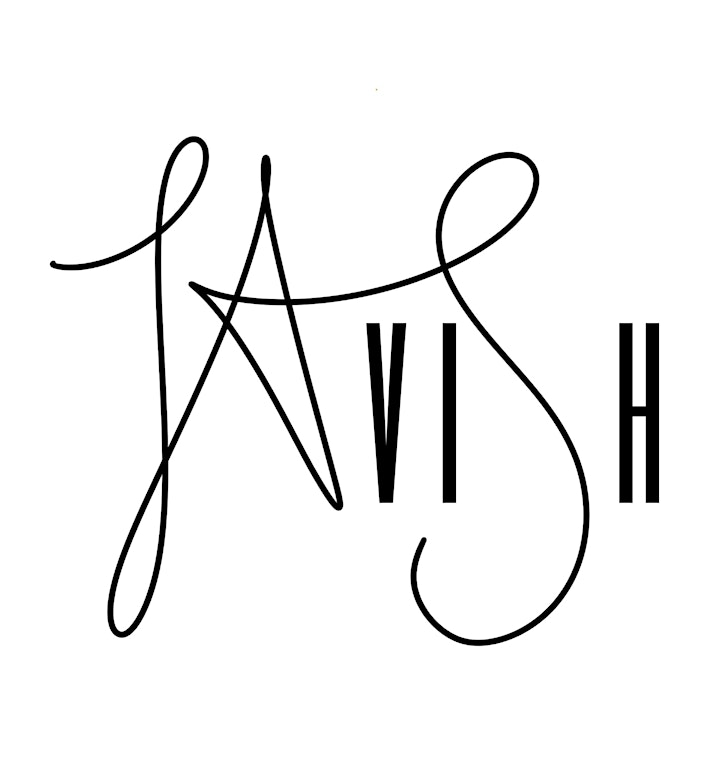 Lavish by LauLau - Having the most Lavish time in Miami has never been easier.
Lavish by LauLau is unlike other luxury rental businesses, we offer every amazing and exciting option Miami has to offer. This includes but is not limited to:
Yachts, Jet Skis, VIP Parties, Models, Photography, Dinner Parties, Massages, VIP Suites, Drone Videography, Luxury Cars, DJs, Entertainment, Event Venues, Producers, Seaplanes, and Jets
Interested?
Book your service today with Lavish and see why we are the only one stop shop you can count on, here in the Miami 305.