FinTech Forum On Tour | Robo Advice - Invitation Only

Wednesday, June 8, 2016 from 8:30 AM to 4:30 PM (CEST)
Event Details
Interested in attending or have any questions? Contact us at info@techfluence.eu
FinTech Forum On Tour | Robo Advice - Wednesday, 8th of June 2016, Berlin
---
Coined under the term "Robo Advice", a growing number of  startups are transforming the asset and wealth management industry via automated advisory and portfolio management, hybrid models, as retail services in competition with incumbents or partners for traditional firms, such as banks, asset or wealth managers, but also players from the non-finance segment.
The first success stories are clearly visible in the U.S., but several promising Continental European players are still under the radar. FinTech Forum On Tour | Robo Advice is an invitation-only initiative run by our sector experts to accelerate promising "Robo Advice" Startups in Europe, together with leading investors, financial institutions, mentors etc.
FTF On Tour | Robo Advice is the first pitch event focused on European Robo Advice startups & hidden champions. 
Event Partners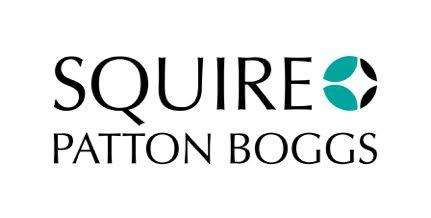 Agenda
08:30 Registration Opens
09:30 Welcome to FinTech Forum On Tour | Robo Advice in Berlin!
           Michael Mellinghoff and Samarth Shekhar, both MDs TechFluence
09:35 Welcome Address by the host Deloitte
           Mr Hans Jürgen Walter, Partner, Deloitte

09:45 Robo Advice Market Overview: Global & Continental Europe
            Michael Mellinghoff, MD TechFluence
10:00  Startup Pitches I
10:50  Coffee Break
11:00  Keynote – "3 years later - Learnings since ebase met FinTech"
            Rudolf Geyer, CEO, ebase European Bank for Financial Services


11:20  Roundtable – "What is the best approach to build a digital wealth management
            business- build, partner, invest or acquire?" - Christian Nagel, Earlybird Ventures -
            Olaf Zeitnitz, VisualVest - Matthew Kane (Hedgeable from New York) - Paolo Sironi, IBM -
            Christian Schneider-Sickert, LIQID
12:00  Startup Pitches II
12:40  Networking Buffet sponsored by IDA Ireland
13:30  Fireside Chat
            Anna Wallace, Manager Innovation Lab, FCA
13:45 Startup Pitches III
14:45 Fireside Chat "M & A": The Future of Investing- a (data) science?
         Dr. Andreas Weigend, former Chief Scientist of Amazon, Lecturer UC Berkeley,
         Director Social Data Lab & Mehrdad Piroozram, Business Angel
15:00  Coffee Break
15:30 Fireside Chat "FinTech: OpenUp a good way to collaborate with a large banking group"
          Laurent Couraudon, BNP Paribas.
15:40  Startup Pitches IV
16:40ish  Closing remarks & Networking Drinks   
Presenting Startups "in a Tweet"
Whitebox Online wealth manager of 2nd generation: Regulated, top-notch portfolio management, attractive goal based investment process, low- cost, transparent, fair.
niiio is a finance community and provides the first fully automatized portfolio management solution for asset managers . Easy, flexible and smart. 
Scalable Capital provides an automated investment service that uses a proprietary risk-management technology for long-term systematic wealth creation.
Cashboard is building the Amazon for retail investors.
BondIT Advanced algorithm-based fixed income portfolio construction, optimization, rebalance, analysis and monitoring solution.
TrueWealth Risk oriented online wealth management - Swiss made.
Fincite FinTech company builder for startups and banks offering white label robo-advisory services, algo as a service etc. already for several clients.
Fundamental Capital Warren Buffett 2.0 - Automated Value Investing with Algorithms.
Vaamo automated retail investment solutions serving both retail clients directly and through leading financial institutions in its B2B business.
Chiemo/Einstein Chat (text or voice) with cognitive virtual advisor Einstein. Like you would talk to friends and family.
RiskSave A complete multi-asset Alpha and Beta solution. Best-in-class approach leads to higher returns with less risk.  
Diversifikator Partially automated B2B Online Advisory and Investment solution.
Blueopes Smart, values-based investing.  The first SRI oriented digital wealth management solution.
Visual Vest  Online Investment Portal offering tailor-made investment portfolios to Consumers.   
United Signals United Signals gives investors online access to financial market professionals and makes their certified investment strategies available.
Liqid First digital family office. Levelling the playing field for affluent investors.
Hedgeable US robo advisor: Let's Change Investing Together.
Quantstore A "one-stop-shop" for anyone who rapidly wants to launch robust, first-class FinTech apps and digital investment solutions for their clients.
Sharing Alpha  User generated fund rating which in turn will provide Fund Selectors and Investment Advisors a proven track record.
Abaka The Intelligent Savings Platform from the UK.
Totum Wealth Bring risk clarity to wealth management with human capital factors and interactive analytics.
Selected Participants
Allianz Global Investors - AXA - BaFin - BNP Paribas - CommerzVentures - Deloitte - Deutsche Bank - DVFA GmbH - DvH Ventures - Earlybird Ventures - European Bank for Financial Services (ebase) - FCA Financial Conduct Authority - FinstarLabs - FintechFfm - Flossbach von Storch - Genobroker - Hedgeable - IBM - IDA Ireland - ING Bank - Innovate Finance - Lupus Alpha Business Solutions - Munich RE - Nord LB - OGC Orange Growth Capital - TME AG - UBS Wealth Management - UK Trade & Investment - Union Investment - VisualVest
As well as a number of business angels
When & Where

Deloitte Greenhouse
Kurfürstendamm 23
10719 Berlin
Germany


Wednesday, June 8, 2016 from 8:30 AM to 4:30 PM (CEST)
Add to my calendar
Organizer
Europe's leading FinTech startup & investor network: 12000+ on our newsletter and social media channels, 19 events that have brought together over 290 curated startups with more than 1500 investors and financial institutions. FTF alumni have gone on to raise over $600mn in funding as of end-2018.