Description

The rise of FinTech is causing a complete restructuring of the global economy. Through the combination of cloud, blockchain, the Internet of Things, and more, all of the workflows that run our lives and our markets will be interconnected. The capital markets will be integrated with the real-world markets like never before, in real time. And the economy will become virtual, digital and automated.
The TABB Group FinTech Festival will bring together leading thinkers and technologists who are at the forefront of driving the FinTech economy forward.
Agenda:
12 – 1 pm - Registration & Networking


1 pm – Welcome: Anthony Perrotta, CEO, TABB Group



1:15 pm: TABB Group Presentation on Market and Technology Drivers - Terry Roche, Principal & Head of FinTech Research, TABB Group


1:30 – 2 pm: Keynote -
Seth Merrin,
CEO and Founder,
Liquidnet
2-6:20 pm: Breakout Streams

Cloud


Distributed Ledger Technology


Cognitive Computing

RegTech

2 – 2:45 pm:
Cloud Stream: Next-Generation Operations for the Cloud
Cloud services for capital markets must integrate with existing capital markets operational workflows to provide seamless multi-cloud orchestration capabilities. We examine the challenges and methods to enable capital markets to operate within the cloud with transparency and surety.
Distributed Ledger Technology

Stream

: Real-World DLT Within Capital Markets
There are a number of capital markets-focused DLT projects either in production or heading toward production. We assemble representatives of the leading projects to discuss the lessons learned so far.
Cognitive Computing Stream:

Alternative Data – Food for AI



Market data has fed machine-based trading throughout the history of the capital markets. While that data has been growing consistently over the years, however, the explosion of alternative data offers tremendous opportunities for new insight. Data from social media, e-communications, voice, satellite imagery, and now the Internet of Things is vast and complex, and it needs machine learning and advanced artificial intelligence tools to obtain next-generation insight. These data types are doubling every 18 months and are key to many new, advanced trading strategies.
RegTech

Stream: Meeting the MiFID II Compliance Challenge with FinTech
Escalating regulatory requirements in Europe are driving change across the US capital markets. This panel will discuss the impact of MiFID II on US firms and explore how organizations can best leverage new technologies and data to meet their increasing regulatory obligations.


2:45 – 3:15 pm: Refreshment Break


3:20 – 4:05 pm:
Cloud Stream: Cloud-as-a-Service Models: Next-Generation Ecosystem
It is well known that the cloud provides significant economic benefits for the cost of computational and data operations through its infrastructure-as-a-service offerings. The next phase of cloud for capital markets is seeing the formation of enterprise-as-service models that bring together fabrics of functionality and community in the cloud. We will explore the growing cloud services ecosystem.
Sponsored by: Cognizant and Amazon Web Services
Distributed Ledger Technology

Stream

: DLT and Data Standards
A DLT network will not be able to function without data standards, as there can be no validation or consensus. We examine the drivers, initiatives and offerings that will provide a standard data landscape for capital markets DLT fabrics.
Cognitive Computing Stream: Natural-Language Processing – Seeing the Entire Picture
Regulators and innovative firms are now collecting and analyzing e-communications and voice data to obtain greater insight into the overall trading workflow. These methods are necessarily driven by machine learning algorithms to arrive at insight. We examine the state and future of NLP within capital markets.
RegTech

Stream: Applying Machine Learning to Compliance Data to Achieve Competitive Advantage
What standards are needed for regulatory data, and how are firms utilizing advanced technology techniques such as machine learning to glean additional insight from data collected as part of compliance efforts? The panel will also discuss how firms can leverage these initiatives to achieve efficiencies in compliance and differentiate their offerings to achieve competitive advantage.


4:10 – 4:55 pm:
Cloud Stream: Cloud for the Front Office
EMS and OMS providers have offered cloud services to their clients and as such, they increasingly are providing intermediary services to various portions of the market. We assemble the leading players in this space and review the state and direction of front-office cloud-based trading services.
Distributed Ledger Technology

Stream

: Open Source New Frontier
The core of DLT has been driven by open source and the open source work around DLT appears to be accelerating. We examine how open source initiative will drive DLT's future and accelerate its development and adoption
Cognitive Computing Stream: Client Profiling – Key to Client-Led Alpha
The most valuable data an institution has is its data on its clients. Leading firms are profiling client behavior for product creation and real-time decision support. The trends and future are examined.
RegTech

Stream: RegTech 101: Implementing a RegTech Solution in Your Firm
The potential for RegTech is massive, and both financial firms and regulators are embracing the trend. But where to start? What is RegTech, and what is not? We will discuss RegTech concepts, identify key enabling technologies such as Robotic Process Automation (RPA), cloud and machine learning, and review the potential organizational hurdles and benefits.


5 pm– 5:30 pm: Refreshment Break
Book Signing: What To Do When Machines Do Everything – by Co-Author, Ben Pring, Sponsored by Cognizant
5:35 – 6:20 pm:
Cloud Stream: Cloud, A How-To Guide for Capital Markets
Capital markets is unlike other industries as it is the first digital industry and one that is highly regulated. The ability for capital markets to move to the cloud in technological and regulatory compliance terms is complex and time-consuming. This dual-track breakout session will explore the technological and regulatory compliance aspects of cloud migration and operations.
Distributed Ledger Technology

Stream

: Smart Contracts: Rules and Automation for All
One of the key aspects of DLT is the role that smart contracts will play as the ruleset and automation agent to transform workflows. We examine real-life smart contract workflows and the impact of smart contracts on capital markets.
Cognitive Computing Stream: Compliance and Information Security Is Blurring
Firms are realizing that the methods of data analysis and information security are quite similar, and the lines are blurring. Insiders are the greatest threat to an organization's information. We examine the techniques being used to extend the compliance regime to profile insiders.
RegTech

Stream: Implementing RegTech to Support Research Unbundling
Recent TABB Group research revealed that 76% of all US buy-side firms expect to be affected by the MiFID II unbundling rules. As these firms seek to make significant changes to their research procurement processes, how will both the buy side and the sell side adopt technology to support the separation of research and execution?


6:25 – 6:55 pm: Closing Keynote
7 pm: Closing Remarks - Terry Roche, Principal & Head of FinTech Research, TABB Group
7 - 8 pm – Cocktail Reception
Confirmed Speakers:
Mark Beeston, Managing Partner and Founder, Illuminate Financial Management LLP


Nikhil Singhvi, Global Head of Market and Client Connectivity, Credit Suisse

Philippe Ruault, Chief Innovation and Digital Officer and Head of the Innovation and New Digital Business Lab, BNP Paribas Securities Services

Ken Marlin, Founder and Managing Partner, Marlin & Associates

Daniel Schwartz, Managing Director, Corporate and Institutional Banking Technology, NatWest Markets

Emmanuel Aidoo, Director, Credit Suisse

John R. Burnett, Managing Director, Emerging Technologies Center, State Street Corporation

Mansi Singhal, Co-Founder, Qplum
Michael McGovern, Managing Director & CIO, Brown Brothers Harriman

Ray Hanson, Managing Director, Risk, Credit Suisse

Cristina Dolan, CEO, InsideChains and Co-Founder, InsureX.co

Gaurav Chakravorty, Co-Founder and Head of Portfolio Management, Qplum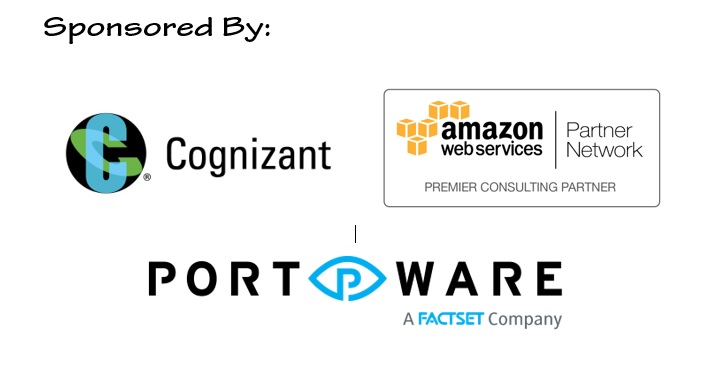 Save
Save