FinTech Crash Course (San Francisco East Bay)

Saturday, June 16, 2018 from 9:00 AM to 5:00 PM (PDT)
Event Details
Introduction
ShengMeng Education Center and FinTech School have partnered to deliver the first FinTech Workshop in the Dublin/Pleasanton area. This one day crash course will accelerate your knowledge of traditional financial services and the latest wave of innovation fueled by Financial Technology (aka FinTech).
What will I learn?
A broad of overview of how banks and asset managers are structured and how they make money. Why are they under pressure to innovate and leverage Financial Technology?

The history of Financial Technology: what is FinTech, where we are today and how we got here

A thorough understanding of the general FinTech landscape including segment  overviews of Digital Wealth Management (i.e. Robo-Advisors), Peer-to-Peer (P2P) Lending, Crowdfunding, Blockchain & Cryptocurrencies and Insurance Technology (i.e. InsurTech)

A framework and strategy to build or join a FinTech startup
This course includes:
Access to presentation materials for future reference

A FREE pass to take one more course online via www.fintechschool.com

One 30 min career development consultation for career switchers. This may include a resume critique, a mock interview or a personal connection

A 25% discount on all listed courses online
Students are saying about this course...
"The FinTech School did an on-site fintech bootcamp that our Executive MBA students loved. We look forward to further collaboration to develop custom FinTech training courses"
"Great presentation, very educational and informative. InsurTech was really great"
"One of the best presentations I have seen at Wharton"
Notable Trainings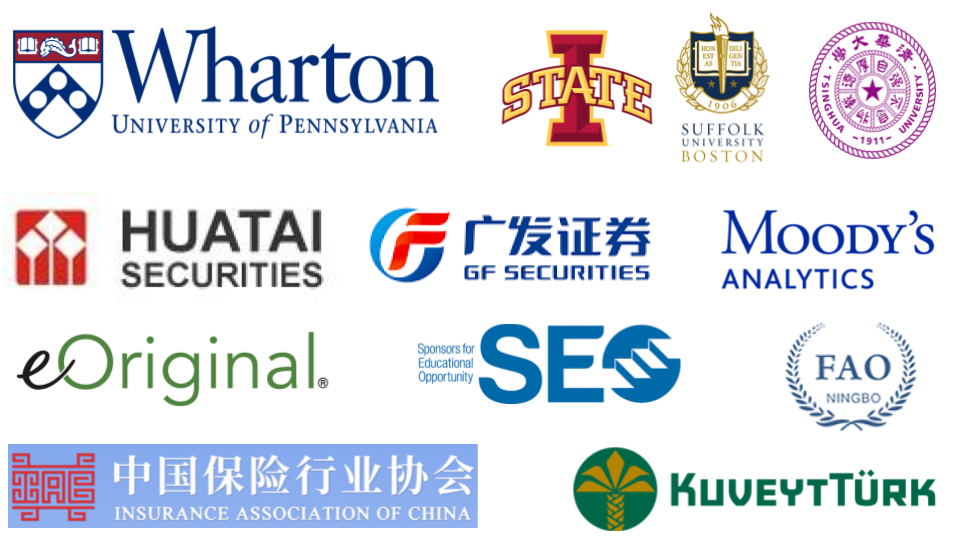 Course Modules:
Module 1: FInancial Services Industry Overview

How is the industry structured. Who are the key players?

How do they make money?

Innovation challenges for established players
Module 2: FinTech Core Overview

Accelerate your FinTech knowledge in a couple of  hours

Learn the basics of blockchain, the anatomy of a robo-advisor, what insurtech is all about and the 10,000 ft view of the FinTech industry including all relevant segments like alternative lending (p2p, crowdfunding, payments, etc).
Module 3: FinTech Segment Deep-Dive - industry landscape, investment trends, key players and vendors, in-depth analysis of business models and tech stacks as well as a regulatory and compliance requirements of various platforms (e.g. a peer-to-peer marketplace)
Module 4: How to start or join a FinTech startup

How to right-size your company search, key resources and strategies to join a startup

Corp vs Startup - a side by side comparison and discussion of pros and cons

How to build one from scratch in 90 days
About Instructor:
Amilcar Chavarria is a financial technology entrepreneur with experience in fixed income, personal finance, risk management and private placements.
He is currently the CEO of FinTech Portfolio, a fast growing network of FinTech Entrepreneurs that provides Innovation Services to Financial Institutions. In 2015, he started FundPaaS, a funding platform as a service that can convert any website into a crowdfunding portal. Prior to that, Amilcar was on the leadership team of a venture-backed startup that launched the leading payments and compliance engine for crowdfunding portals where he increased client growth by 300%. His portfolio companies includes a "Compliant ICO as a Service" which was first to market in incorporating the latest financial securities laws and cryptocurrencies (e.g. ERC20 utility tokens).
In 2016, Amilcar started one of the first online FinTech School which has notable clients such as Moody's Analytics, IBM and The Wharton School of Business. They have also hosted Chinese delegations from Tsinghua University and the Ningbo Municipality. In 2012, Amilcar started one of the earliest Robo-Advisors in the US and has been invited to speak in China during the launch of the 1st Robo-Advisor by Guangfa Bank. In December of 2016, Amilcar was featured on the cover story of CFA Magazine and Bankless Times. Amilcar has had prestigious clients such as Huatai Securities, Insurance Association of China and Huaxi.
Amilcar has held a variety of senior roles in corporate finance, product management, business development and investment analytics at well renowned investment banks and asset managers like Goldman Sachs and BlackRock. He's also a graduate of The Wharton School Of Business and a Bachelor of Science in Biomedical Engineering from Tulane University.
Professional Profile: https://www.linkedin.com/in/bamilcar/
Questions?
email us at info@fintechschool.com
When & Where

6691 Owners Dr

Pleasanton, CA 94568


Saturday, June 16, 2018 from 9:00 AM to 5:00 PM (PDT)
Add to my calendar
Organizer
About FinTech School 
FinTech School (fintechschool.com), a FinTech Portfolio company, leverages its network of subject matter experts and practicing entrepreneurs to bring affordable and practical training to people, corporations and universities across the world who are interested in financial technology (FinTech) via highly curated on and offline content.
About ShengMeng Education Center 
The story of Shengmeng Education starts with the founders of the San Ramon Valley Chinese School. After 12 years of operating the weekend school, serving 500 families while employing over 30 instructors and staff, we saw an unmet need for greater student enrichment opportunities within the Tri-Valley area.
Using our expertise in creating a model community center, we established Shengmeng Education, a comprehensive learning center aimed at preparing students for today's competitive academic environment.  Shengmeng's top-notch instructors make learning both challenging and rewarding for students while the remodeled classroom spaces are designed for everything from one-on-one tutoring to formal competitions & tournaments.  Shengmeng's top priority is to ensure their students are both academically and personally ready to succeed in middle school, high school, college, and beyond.