Description
Join us for Venture Cafe's FinTech mini-conference, "Disrupting Wall Street", taking place on August 31, 2017. This special 'conference night' event seeks to bring together the brightest minds who are building, funding and innovating in the Greater Boston area's FinTech Community.

Through FinTech Connect we will examine the shifts happening in payments, blockchain, lending, robo-advisors, insurance tech, and real estate. Come prepared to not only hear the best ideas and see the latest technologies but also to participate in building Boston's FinTech innovation.
For complete details, visit:
www.vencaf.org/fintechconnect


AGENDA AT A GLANCE
3:00 - 8:30 PM NETWORKING
3:00 - 5:00 PM OFFICE HOURS
4:15 - 5:15 PM REVERSE PITCH (Presented by Brandeis International Business School)
5:30 - 6:30 PM ENTREPRENEURS' PANEL
5:30 - 8:00 PM STARTUP DEMOS
6:00 - 8:00 PM COMMUNITY FLASH TALKS
6:45 - 7:45 PM INVESTORS' NIGHT OUT (Ask Them Anything)
---
AGENDA
Office Hours
3:00 – 5:00 PM
Early stage ventures and prospective entrepreneurs have an opportunity to sign up for Office Hours during this event. Entrepreneurs may sign up for 30-minute consultations with a variety of experts. Sign up for Office Hours here: http://vencaf.org/book-office-hours/
Special Office Hour Appointments (FinTech Connect only)
During FinTech Connect, two Boston-area FinTech experts will be on hand to advise entrepreneurs and prospective entrepreneurs on building and launching a venture in the space. Reservations will open on August 11, 2017, and are booked on a first-come, first-served basis.

---
FINTECH REVERSE PITCH (Presented by Brandeis University)
Using the Reverse Pitch to Fill Gaps, Expand Ideation & Find Partners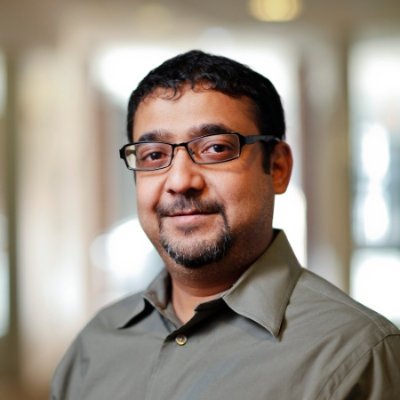 A reverse pitch is a request for input or expert opinion to solve an innovation challenge. A bank or fintech startup may ask an academic team to analyze or audit a model or dataset or to develop or test an algorithm. Or an industry leader may seek specific technologies from a startup. It's a method for targeted expert-sourcing. Understanding this process can fill critical gaps, generate ideas, and help build connections with potential industry partners.
Brandeis International Business School offers such interactive programming between graduate students, start-up firms, and corporate partners. Their core strengths are in finance and predictive analytics and are ideal for partnerships with FinTech innovators. Student consulting teams, led by faculty, also conduct market research and help develop business plans.
Led by Debarshi Nandy, this interactive panel and pitch will feature case studies on how the reverse pitch process works. We will then give start-ups and others a chance to pitch their needs to the community.
---
Entrepreneurs' Panel
How I Built It: Navigating the Hurdles of Building a FinTech Startup
5:30 – 6:30 PM
A few of the area's FinTech startups will share their latest success milestones as well as how they got started, failures along the way and strategies that helped navigate the hurdles of building a FinTech venture.

---
Startup Demos
5:30 – 8:30M
Check out

some of the Boston area's start-ups, inventors and researchers showcasing their work to the community.



---
FinTech Community Flash Talks
6:00 – 8:00 PM
Stop by to hear these lightening sessions presented by subject-matter experts and comprised of 30 minutes of content and 15 minutes of networking for each session.



---
Investors' Night Out (Ask Them Anything)
6:45 – 7:45 PM
We are breaking away from the panel and giving entrepreneurs one full hour to ask investors anything. Patterned after the popular Ask Me Anything (AMA) model, we have secured a selection of Fintech VCs and angels to offer insights into building a successful venture, partnering with legacy finance companies and more. This will be a high-demand session. In order to attend, please complete this form: http://bit.ly/fintech_ata

---




SPONSOR



MEDIA SPONSOR

Partners: