Description
Don't miss the first FinTech Belgium
Summit

on October 13, 2016

One day to learn all about the latest trends in Fintech, ranging from PSD2 directives to Blockchain technology over payment innovation to disruptive financing solutions.

You'll get to meet all the key stakeholders in the Belgian Fintech ecosystem and easily network with your peers at the BNP Paribas Fortis (next to Brussels Central Station).

Secure your seat now to get updated on the latest Belgian regulation and compliance rules by the Ministre of Finance, M. Johan Van Overtveldt, National Bank of Belgium and FSMA.

Discover upcoming startups during the FinTech StartUp Pitch Battle and join the GinTech Networking where you will make great connections with other FinTech members.
THE SUMMIT IN A FEW WORDS:
• 400 professionals, 2 stages with keynotes, debates, startup pitch battle, award, exhibitors, networking…
• +30 speakers, including the Minister of Finance Johan Van Overtveldt, Paul Rohan (Author, "PSD2 in Plain English"), Kenneth Trickett (BNP Paribas Fortis), Geert Noels (Econopolis), Fabian Vandenreydt (SWIFT), Peter De Keyzer (Growth Inc), Patricia Boydens (MeDirect Bank), Kris De Ryck (Belgian Mobile ID), Geert Roelants (BuyWay), Ken Van Eesbeek (Birdee), Dominique Adriansens (Twikey), Oliver Roucloux (Finoryx), Dirk Avau (Twikey), Matthieu Remy (Easyvest),...
• A beautiful venue at the Chancellery, BNP Paribas Fortis


Don't wait to book your ticket... Seats are limited!
Our FinTech Belgium Summit Main Sponsor & Host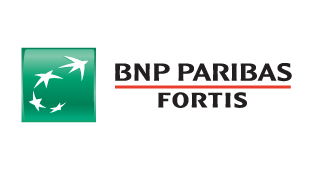 Our FinTech Belgium Summit Gold Sponsors