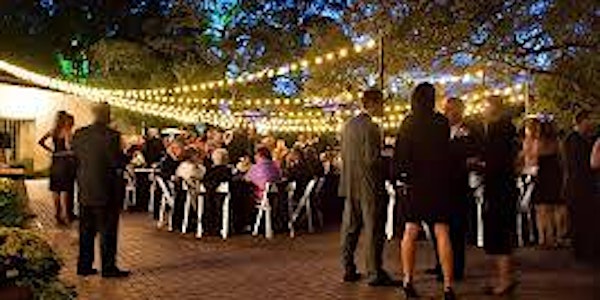 FinTech, Banking and Commerce Trends
Date and time
Thursday, October 24, 2019 · 6:30 - 9:30pm PDT
Location
tba San Francisco, CA 94107
Description
THIS EVENT IS NOW SOLD OUT. WE HAVE A WAITING LIST OF 500 PEOPLE WHO WILL BE NOTIFIED FOR ANY CANCELLATIONS

FOR SECURITY REASONS, YOU MUST HAVE CONFIRMATION AND BE ON LIST FOR ADMISSION AT DOOR

Contact Angel Launch: info@angellaunch.com or 310 6216850.

This event is by invite only. Please apply here. Your request will be reviewed by our host. If you are approved, we will send you an email with the event address by Oct 10 2019. We have a waiting list at this point only.

PROGRAM:
Our speakers and presenters will address these issues:
What are hot trends in Fintech?

What are new solutions offered by innovative startups in Fintech?

We address markets such a: hedge funds, crypto currency, cloud computing, consumer services, and automated investing advisory services.

How will fintech solutions transform the financial services industry?

Banking strategies in US and Europe
WANT TO SPEAK:
We are seeking speakers for a 20 minute keynote or panel discussion. If you have expertise in this area, send us info to apply to speak to info@angellaunch.com Include contact info and topic fo talk.

For this event, we are not offering startups the chance to present or pitch, except for those startups from the Scottish delegation.

WANT TO HOST THIS EVENT:
Do you have a venue that can seat at least 150+ attendees in San Francisco? We need a host for this event. You can give remarks and receive the entire attendee list. Contact us at 310 6216850 or info@angellaunch.com

APPLY TO ATTEND HERE:
If you are accepted, we will forward you the venue located in downtown San Francisco.

This event is designed for US's leading banks, asset management companies, finance, institutional investors to learn about fintech and banking trends. The host is the Scottish Development International featuring 8-10 FinTech companies from
Scotland

for a trade mission to SF, followed by the Money 2020 conference in Las Vegas.
LEARN ABOUT THE HOST:
Scottish Development International | www.sdi.co.uk
____________________________________________
SCHEDULE:

6:30-7:00 Registration, Food & Drinks, Networking

7:00-7:45 Program and Startups Demo
Panel: Fintech, Payment, eCommerce and Banking Trends
Sharda Caro, Airbnb, Former Head of Payments

Ambrish Verma, Credit Karma, Head of Product

Jaideep Moorthy, Capital One,

Manager, Agile Delivery Lead (APIs and Open Banking)

Shuo Chen, Agile Venture Capital, Partner, Moderator
Scottish Goverment Remarks
Fintech Startups Demos
7:45 to 8:45 NETWORKING MIXER
Investor Networking and Demo Showcase
____________________________________________________________
EXECUTIVES WHO SHOULD ATTEND:
Accounting and auditers


Anti-fraud

Banks and financial institutions

Big Data and Analytics

Compliance, audit and financial crime

Compliance, audit and financial crime

Cyber security

Family offices and family funds

Financial infrastructure

Financial regulation and supervision

Government regulation

Investors

Law firms and enforcement

Information Technology

Market conduct and surveillance

Payment and settlement systems oversight

Risk management

Startups

Statistics and data


GDPR Compliance:
If you reside in EU Country, UK or Switzerland, we are GDPR compliant. Since this event is free, you must agree we can contact you for follow up including sending you the address and if you are approved to attend.



About the organizer
Angel Launch produces tech events which connects startups to investors to help launch early and midstage ventures. We hold seminars, mixers, conferences and venture forums in the San Francisco bay area and other cities.  Our events have generated millions in funding for startups and mid growth companies, and provide partnership opportunities for business growth. We also promote other high quality events for our tech partners.