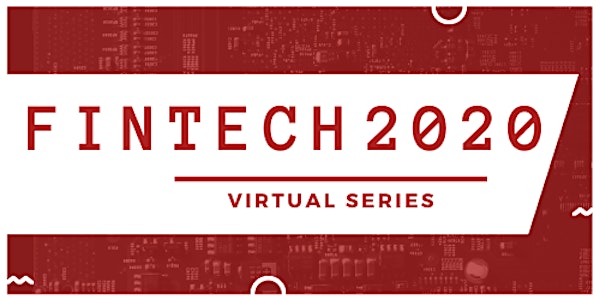 Fintech 2020: A Deeper Look into Banking Innovation
Fintech 2020: Thought-leaders, founders and investors come together for a 5-part series that asks: What does the future hold for fintech?
About this event
Part 4 - A Deeper Look into Banking Innovation
Hear from a selected group of Harvard founders and investors about the fintech landscape and their views on what makes a successful investments in fintech
Event Speakers:
Matt Gorin, MBA '00, Co-Founder & Managing Partner, Contour Venture Partners
Adrian Mendoza, MArch '00, Founder and General Partner, Mendoza Ventures
Steve Le Roux, Founder and CEO, Envel
Rebecca Kersch, MPA '20, Founder and CEO, Tang
Moderator: Sasha Pilch, Co-Founder, NYC FinTech Women
2020 is proving to be an eventful year for fintech. Since Covid-19 there's been a drop in VC-backed fintech funding. We're seeing investors postponing early stage investments to focus on strengthening their current portfolios. Plus, there have been a number of major M&As including SoFi acquiring Galileo for $1.2B.
For more information email: info@Harvardae.org
Membership is $49 a year. To join go to: www.Harvardae.org/join
Please note that registration for closes 3 hours prior to the start of the session.