Description
Wealth management is on the cusp of a digital transformation. U.S. tech giants and FinTech startups are disrupting the entire industry, relentlessly driving innovation with new cutting-edge technologies. Artificial Intelligence and Robo-Advising are changing the game. New investments like digital currency and tokens are alternatives that did not exist and are now becoming mainstream holdings. Billions of dollars are shifting into these areas. If you want to be successful and be able to compete you'll want to get insights from leading firms at WealthTech 2018 that include. BlackRock, Schwab, William Blair, Nasdaq, Morningstar, CME Group, Cboe, and more.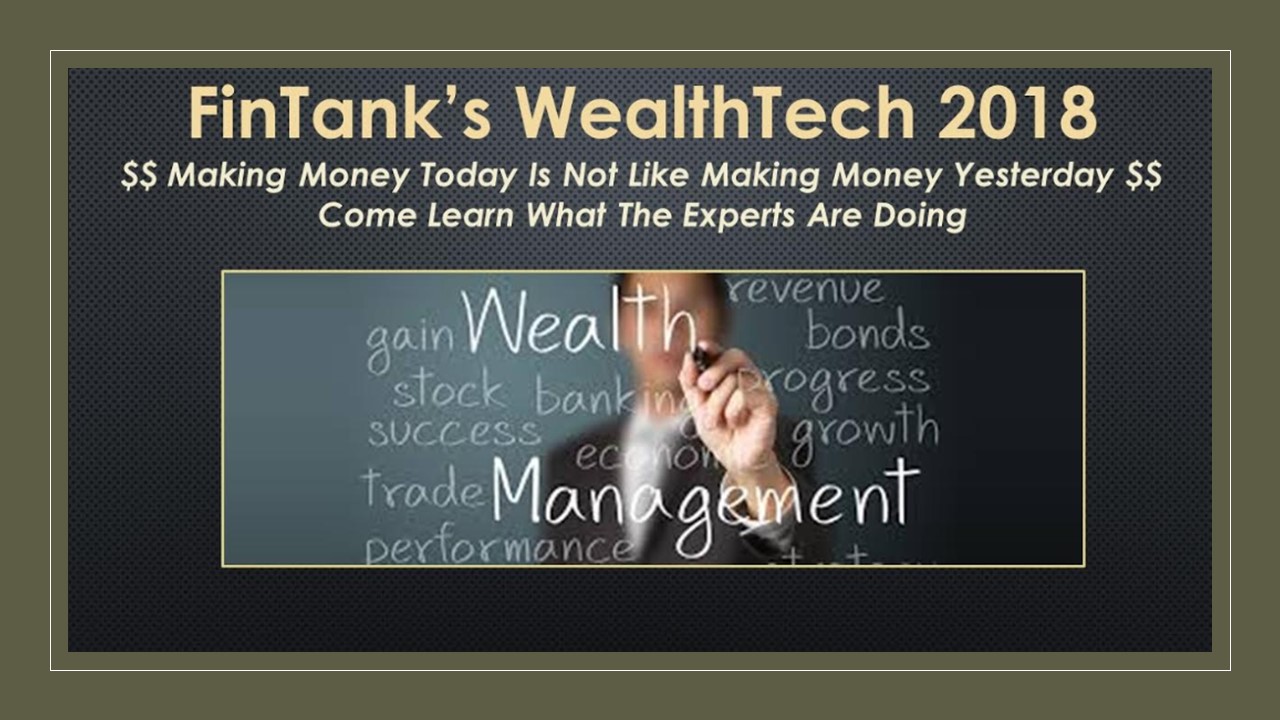 Agenda:
1:30 - 1:45 Overview / Introductions

1:45 - 2:15 Panel: 'How Robo-Advising is Disrupting Wealth Management'Introductions: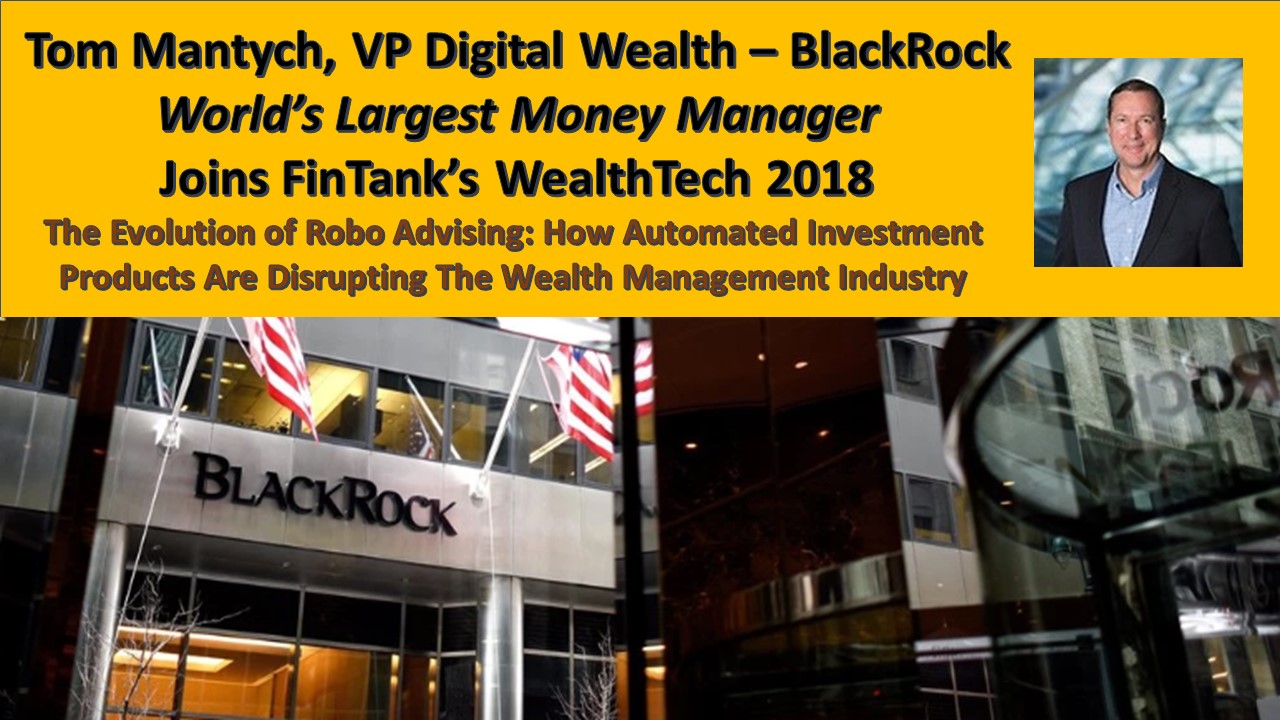 Joining Tom will be:
- Ramsin Jajoo - Head of Asset Management Solutions - Morningstar

2:15 - 2:45 Panel: 'How AI Can Enhance Investment Returns'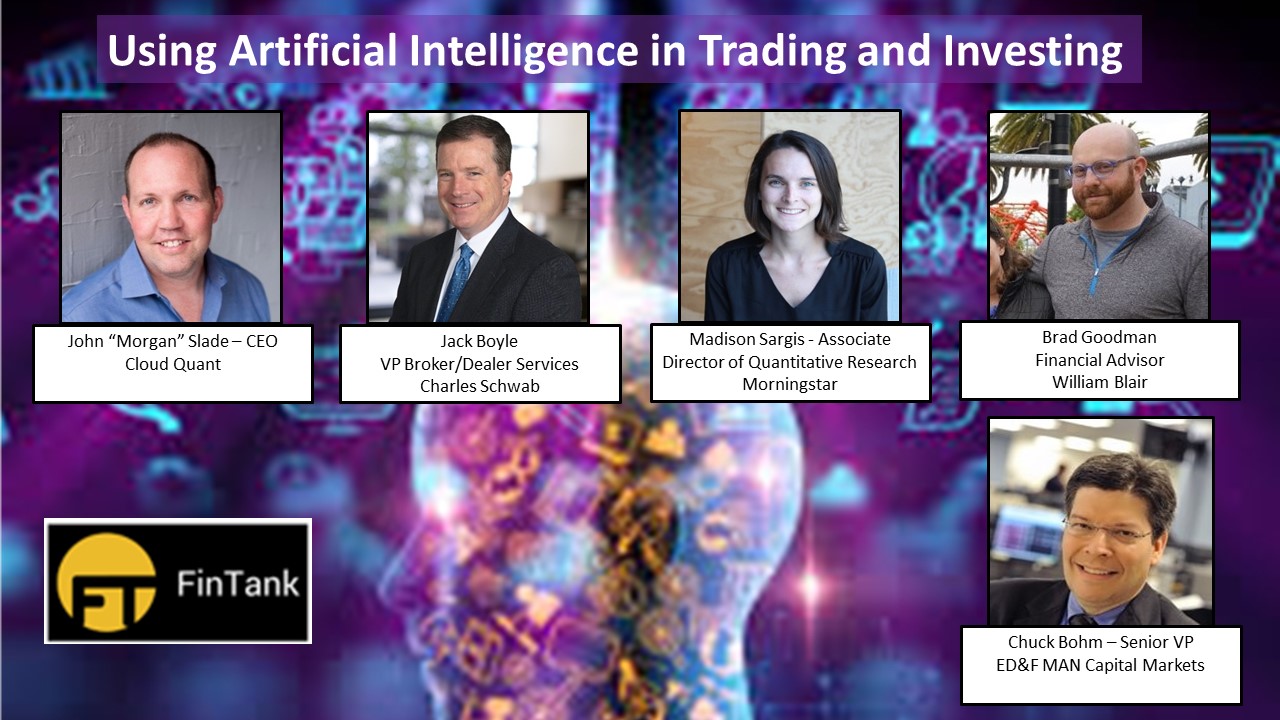 2:45 - 3:15 Break
3:15 - 3:45 Keynote: 'How Technology Can Increase Profits for Financial Advisors and Their Clients'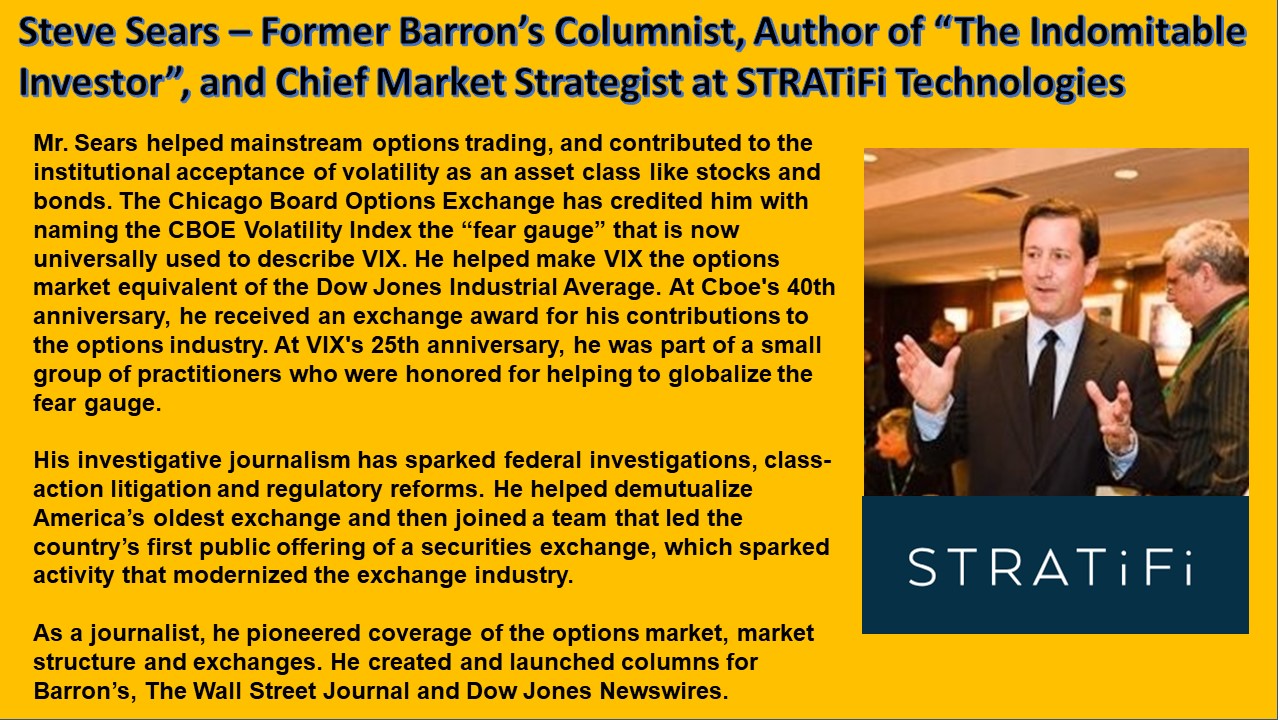 3:45 - 4:15 Panel: 'Exchange Perspective on Crypto Investing/Trading'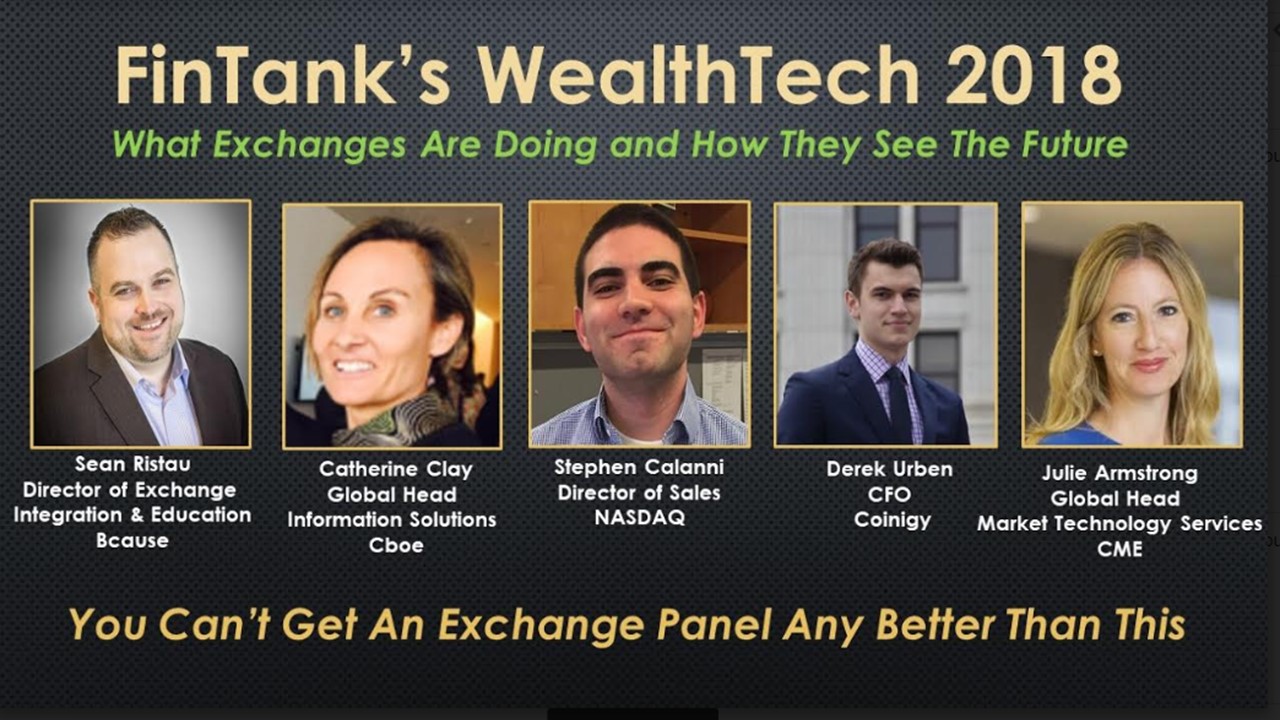 4:15 - 4:45 Panel: 'How to Analyze an ICO'
*Includes Brent Traidman from Bread which raised $32 million in 90 minutes.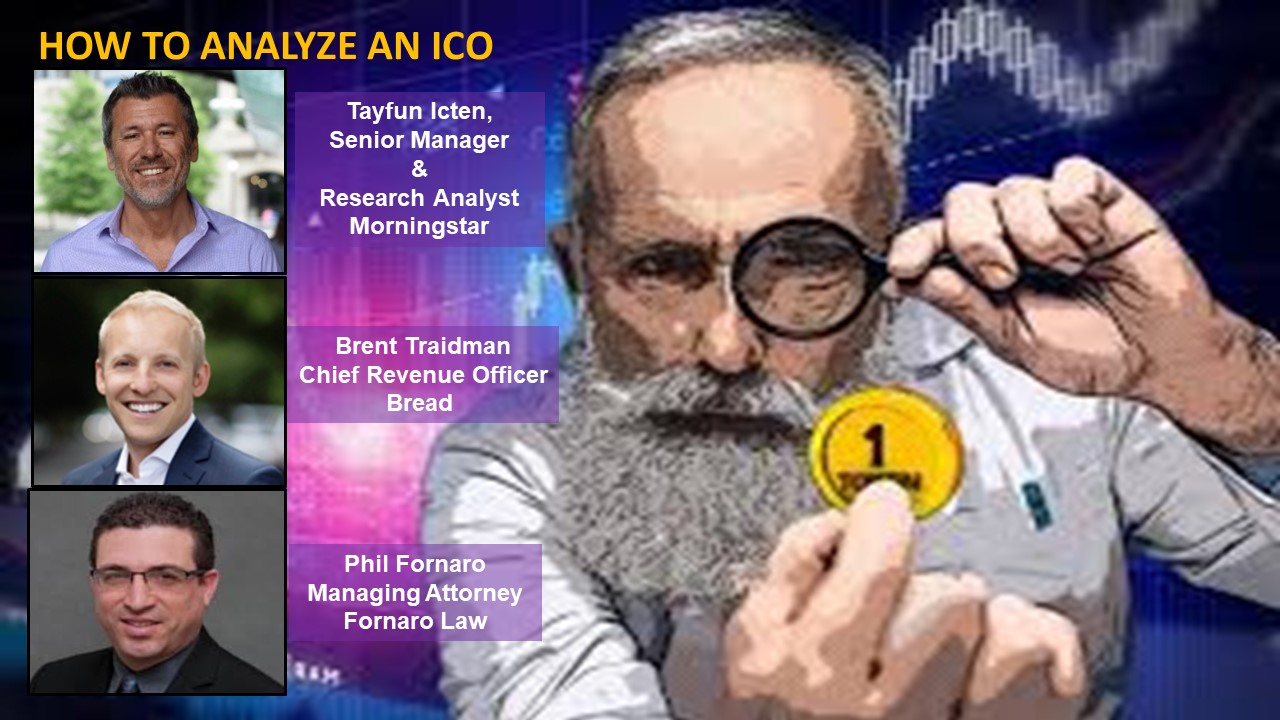 - Just Added; Brian Jenkins - Former CNN Correspondent & Director of Business Development Business Block
4:45 - 5:45 Professional Networking With a Purpose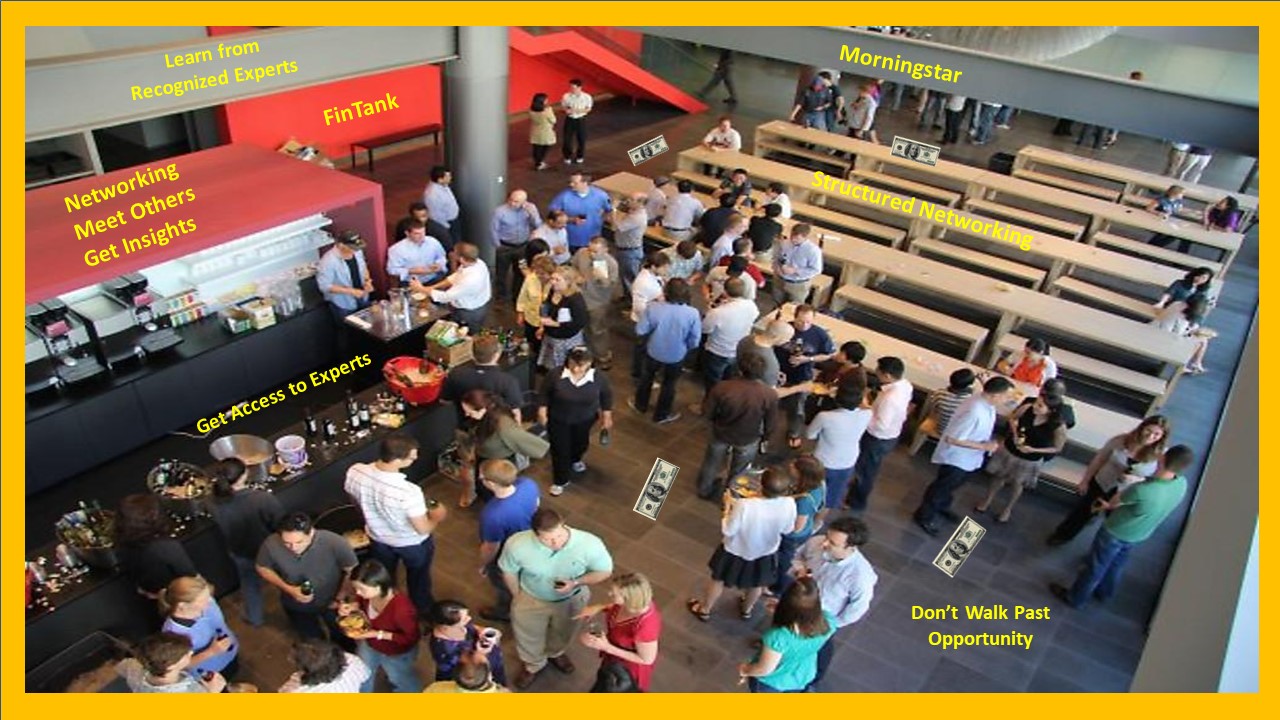 - Easy & efficient way to meet like-minded business professionals
5:45 - 6:45 Open Networking Reception
*Become a FinTank member and attend for only $99
- Contact info@fintank.org to become a member
Sponsorship:
- Become a FinTank sponsor and promote your company
- Contact info@fintank.org to become a sponsor
THIS IS THE PREMIER WEALTHTECH EVENT OF 2018 - DON'T MISS IT.
*Note: Seating is limited to 200 attendees