Description
Learn all about how a single industry evolved and innovated to change how we do business and how we live.
Portland is on the leading edge of innovation of the FinTech industry because of Portland companies like Simple Bank, Giftango, and Vault.
They've helped cultivate a new class of innovators - Aspiration, Sila, Seed, Bumped, Seedpay, Acorns - that are changing how we build products, how we scale companies, and how we lead our own lives.
---
Join us on the afternoon of April 3rd for a totally free event (including food, drinks, and swag!) that looks at how this industry has evolved and the role Portland is playing in driving business forward.
The event will be broken up into 4 thought-provoking segments:
VC & Investment - How are VCs viewing the rise of FinTech startups, especially blockchain and crypto-specific businesses?


Consumer Experience - With pioneering companies like Simple leading the way, how has the consumer experience around banking, finance, and FinTech evolved?

Product Innovation - How are FinTech products like Stripe, Alloy, and Sila changing how we build products in any industry?

Scaling a Business - The experience of building and scaling a FinTech company is radically different than it was 10 years ago. How are founders changing their approach?
Following the event please join us at the Portland City Grill (30th Floor of the U.S. Bancorp Tower) for Happy Hour, and Sila's Beta Launch!
Agenda:
11:30 - Lunch, mingle, grab a seat
12:00 - Kick off keynote with Matt Compton
12:20 - VC & Investment Panel: The Investor's Perspective. Featuring moderator Matt Compton & panelists Elisa La Cava, Geoff Harris, Stephen Green, & Ryan Else
1:10 - Consumer Panel: Evolution of the Consumer Experience. Featuring moderator Josh Reich & panelists Randy Fernando, Melissa Geyer, Andy Van Oostrum, & Amy Pearl
2:00 - Grab a snack and check out the demo of Sila's brand spanking new beta!
2:15 - Product Panel: FinTech Product Innovation. Featuring moderator Angela Angelovska-Wilson & panelists Ian Collins, Laura Spiekerman, & Trevor Dryer
3:05 - Founders Panel: Scaling a Fintech Company. Featuring moderator Kasey Jones & panelists David Nelsen, Alexandra Horrigan, Kevin Simback, & Isaac Hines
4:10 - Final Talk with David Nelsen
5pm - Finnovation Happy Hour & Sila Beta Launch Party!!!
Meet the Speakers & Panelists:

David Nelsen: Founder & CEO at Bumped, David leads the first ever FinTech company to leverage stock ownership to build one-to-one relationships between brands and their customers. Prior to Bumped, David was CEO and co-founder of Giftango, a digital payments company that brought the digital gift card to market for many of the largest global brands.

Laura Spiekerman: Co-founder & CRO at Alloy, where she builds APIs for financial services to manage identity verification from signup through the life of the customer. Laura also has over 8 years of experience in the financial world, including advanced work with mobile payments at Knox Payments & Kopo Kopo.

Andy Van Oostrum: VP of North American Sales at Cognigy, a conversational AI platform, Andy enables the partner ecosystem and drives client engagement in the categories of both voice and text virtual assistants. Andy is also a digital strategist, and largely sits at the intersection of marketing and technology. He worked in the Sitecore ecosystem for 10 years, and has held board positions at the American Marketing Association, Portland Advertising Federation, and SOLVE.

Melissa Geyer: CXO at Seed, a business banking startup based in Portland, Melissa builds and scales customer experience-driven FinTech support teams. She also worked previously at consumer bank Simple, where she served as Director of Customer Relations for the startup as it launched.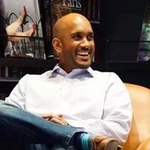 Randy Fernando: CEO & Founder at Vault, a Portland FinTech startup that would be acquired in 2017 by Acorns. Randy now serves as the Managing Director/Head of Invest at Acorns.


Geoff Harris: Co-Founder & Managing Partner at Flying Fish, a Venture Capital firm based in Seattle. Geoff also serves on the Seattle Angel Board of Directors, a non-profit with a mission of educating both entrepreneurs and potential angel investors, and is heavily involved in promoting angel investing within Seattle in an effort to grow the funding ecosystem for local startups. Prior to his work in investing Geoff spent 15 years at Microsoft in Engineering Leadership and Executive Leadership positions.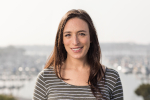 Alexandra Horigan: Founding team member & VP of Strategic Initiatives at Aspiration, a socially conscious financial firm. Prior to Aspiration, Alexandra spent half a decade on Wall Street in sales, and as a broker for Intercontinental Exchange and Cantor Fitzgerald. Alexandra is a graduate of the University of Colorado at Boulder, a former competitive skier, and most importantly, a om to two boys.

Josh Reich: Co-Founder & former CEO at Simple, Josh now serves as a board member for the digital bank. Josh also founded i2pi, which offers data analysis, collection, and infrastructure advice for businesses, with enhanced focus on scalability.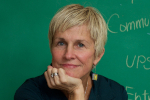 Amy Pearl: Director of Community Develpment at seedpay, a financial services social enterprise that leverages blockchain technology to strengthen communities. Previously Amy was founder and CEO of Hatch Innovation, where she helped launch new local investing laws to promote community capital. She believes in working upstream to develop new tools for positive disruption.

Matt Compton: General Partner at Oregon Venture Fund, Matt's been an active startup investor and advisor in Oregon for the past decade. Previously he held various product, partnership, and marketing leadership roles at Yahoo! during their rapid growth period from 2002 to 2007. In 2008, he began investing with the Oregon Angel Fund, and has also served on the boards of several early and growth stage companies, including Jama and Simple Financial - currently Matt is on the board of REI.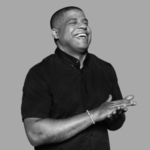 Stephen Green: Director of Operations at PENSOLE, a footwear design academy, Stephen also has experience in banking & VC, and has served as a Director at WeWork Labs in Portland.

Elisa La Cava: Senior Associate at Madrona Venture Group, Elisa is particularly interested in multi-sense interfaces, intelligent applications, and FinTech. Prior to joining Madrona, she held positions at MATH Venture Partners and AT&T Corporate Development / M&A.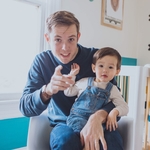 Ian Collins: Senior Product Designer at Acorns, Ian is an experienced creative director and product strategist who got his start in FinTech as the first designer and engineer at Simple.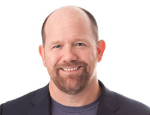 Isaac Hines: Co-founder & COO at Sila, Isaac also has 20 years of experience in the energy sector, where Isaac served as finance director and general manager and oversaw upwards of $200m in projects.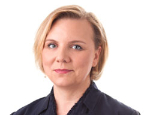 Angela Angelovska-Wilson: Co-founder & CLO at Sila, Angela also plays a major role in the world of blockchain technology regulations as a lawyer at DLx Law in New York City. She has an extensive wealth of experience in law, and serves as a CCO for Digital Asset Holdings LLC.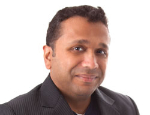 Shamir Karkal: Co-founder & CEO at Sila, Shamir was also co-founder of Simple, a Portland-based bank that is digital-only, with no physical branches. He also managed the development of Open APIs at BBVA and was an Entrepreneur in Residence at the Omidyar Network.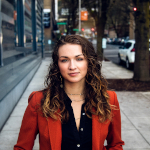 Kasey Jones: Founding partner at BetterGrowth, a growth strategy agency that helps early-stage B2B companies accelerate revenue growth. Kasey also has extensive experience in sales and marketing in Portland, having worked at Keboola, Postano, and Good Data.
Also Speaking:
Organizer of Finnovation PDX
Sila is a simple, secure, and accessible suite of developer tools for building financial applications. At the heart of Sila is a new regulatory-compliant ERC-20 token which is pegged to the US dollar via a centralized 100% reserve held in US Treasuries. The Sila token will be used as the base for an API platform that will offer developers APIs such as ID Verification, Account Linking, ACH and Card in/out, and token transfers.