About this Event
ENNAKKONÄYTÖS!
"Blinded by the Light" on käsikirjoittaja/ohjaaja/tuottaja Gurinder Chadhan ("Bend It Like Beckham") inspiroiva draama, joka pohjautuu Bruce Springsteenin ajattomien kappaleiden musiikkiin ja sanoituksiin.
Kieli: englanti
Tekstitys: suomi / ruotsi
Viveik Kalra, Kulvinder Ghir, Meera Ganatra, Aaron Phagura, Dean-Charles Chapman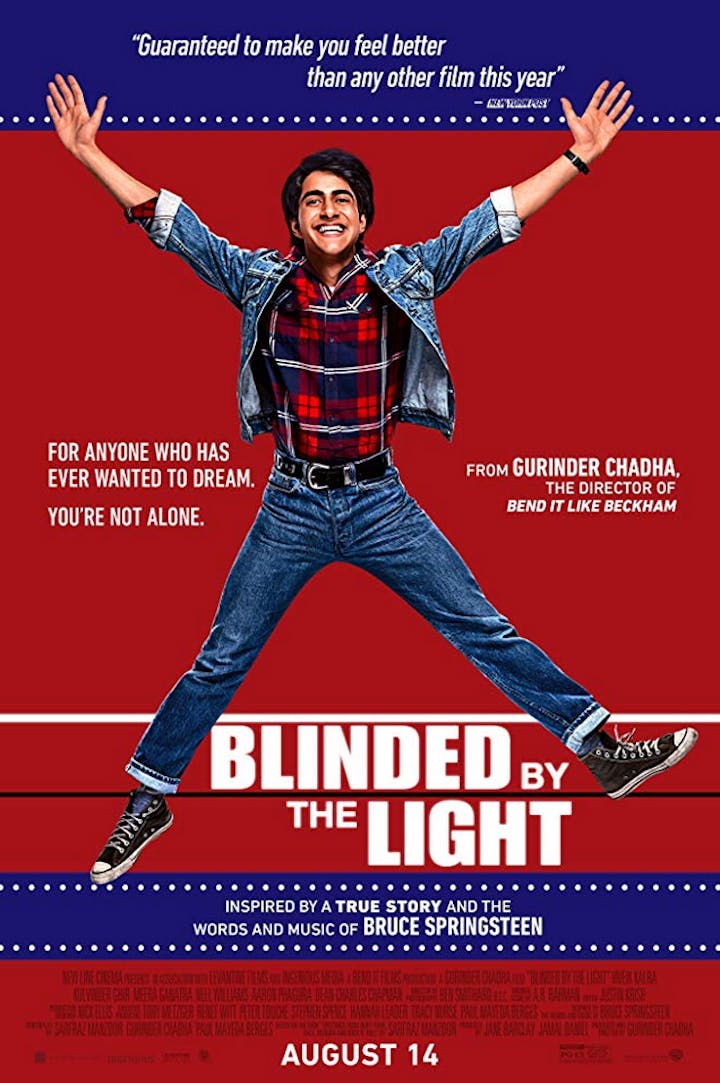 "Blinded by the Light" on ilahduttava tarina rohkeudesta, rakkaudesta, toivosta, perheestä ja musiikin ainutlaatuisesta henkeä nostattavasta voimasta. Elokuva kertoo Javedin (Viveik Kalra) tarinan. Hän on pakistanilaistaustainen brittinuori Lutonin kaupungissa Englannissa vuonna 1987. Keskellä vaikeita rodullisia ja taloudellisia aikoja hän kirjoittaa runoja paetakseen kotikaupunkinsa suvaitsemattomuutta ja vanhoillisen isänsä jääräpäisyyttä. Kun luokkatoveri tutustuttaa hänet Bruce Springsteenin musiikkiin, huomaa Javed yhteydet sanoituksissa omaan työväenluokkaiseen elämäänsä. Javedin löytäessä vapauttavan väylän tukahdutetuille haaveilleen hän alkaa myös löytää rohkeutta ilmaistaakseen itseään ainutlaatuisella äänellään.
Hyvää fiilistä, Bruce Springsteenin musaa ja kasaritunnelmia Pop-up Cineman ennakkonäytöksessä!