Finland Synergy Worldwide - Kick-Off Event- February 9, 2013
When and where
Location
Hilton Helsinki Kalastajatorppa 1 Kalastajatorpantie 00330 Helsinki Finland
Refund Policy
Contact the organizer to request a refund.
Description
Synergy Suomen Kick Off 2013 -tilaisuus lähestyy!

Synergy WorldWiden Suomen huipputapahtumaan ovat tervetulleita kaikki Suomen tiimin jäsenet sekä heidän vieraansa. Päivän ohjelma tulee olemaan korkeatasoinen ja erittäin antoisa.
Kick Off 2013 -tilaisuudesta saat paljon tärkeää tietoa menestyvän Synergy liiketoimintasi rakentamiseen. Rekisteröidy jo tänään, sillä paikkoja on rajoitetusti!

Aika: lauantai 9.2.2013 klo 8.30-18.00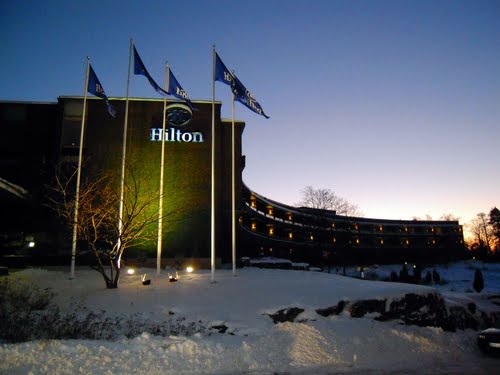 Paikka: Hotelli Kalastajatorppa, Kalastajatorpantie 1, Helsinki
Hinta: 49 euroa/henkilö johon sisältyy koulutuksen lisäksi lounas sekä kahvit

Reservation Code GSYNA,
Tel. +358 9 458 11
E-mail helsinkikalastajatorppa@hilton.com
Huipputapahtumassa mukana mm.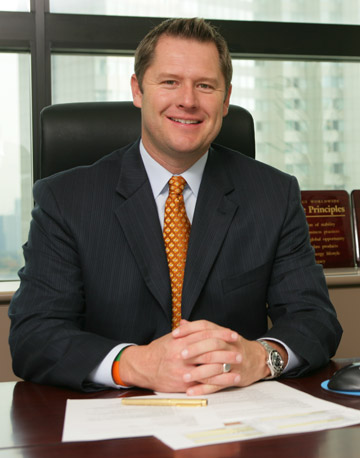 Perustaessaan Synergyn Dan Higginson näki mielessään yhtiön, joka voisi konkreettisesti muuttaa ihmisten elämää - ja joka jättäisi jälkeensä hyvää. Danilla on vankka liike-elämän tausta ja hänellä on aito halu auttaa kanssaihmisiä.
Danin ura alkoi tiiminjohtajana kuuluisan Franklin Coveyn perustamassa Covey Leadership -keskuksessa, missä hänestä kasvoi henkilökohtaisen kasvun ja yritysjohtamisen dynaaminen puolestapuhuja. Hän keskittyi erityisesti työpaikan esikuvallisten johtajuusroolimallien merkitykseen, minkä ansiosta hänet kutsuttiin konsultoimaan eri puolille Pohjois-Amerikkaa ja Aasiaa. Dan on matkustanut laajalti sekä Yhdysvalloissa että ulkomailla jakamassa oivalluksia ja johtamistaitoja monille yrityksille. Hän matkustaa jatkuvasti ympäri maailmaa kertomassa Synergyn visiosta. Dan on esimerkillisellä johtajuudellaan ansainnut yhtiölle kansallista tunnustusta ja verkostoliiketoiminnan alalla Synergyä kunnioitetaan suuresti.
Danin auttamishalu ulottuu myös Synergyn ulkopuolelle. Hän on monien hyväntekeväisyysjärjestöjen johtokunnassa, esimerkiksi Board of Chancellors for the Juvenile Diabetes Research Foundation (nuorten diabetestutkimussäätiö). Lisäksi Dan on keskeisessä roolissa myös monissa muissa hyväntekeväisyyshankkeissa.
Päivän aikataulu:
8.30-9.30 rekisteröinti ja kahvi
9.30 ohjelma alkaa
13.00-14.00 lounas (sisältyy hintaan)
14.00 ohjelma jatkuu
18.00 ohjelma päättyy

Synergy on neuvotellut edulliset majoitushinnat Hotelli Kalastajatorpalta. Varaa huoneesi Kalastajatorpalta soittamalla numeroon 09-45811.
Kysymyksiä ja vastauksia
Pystyykö pääsylippua ja rekisteröintiä siirtämään toiselle henkilölle?

o

Ei valitettavasti.

Pystynkö muuttamaan omia tietojani rekisteröinnin jälkeen?

o

Kyllä. Eventbritessa voit muuttaa tietojasi.

Tuleeko minun ottaa mukaani printattu pääsylippu?

o

Kyllä. Ota mukaasi pääsylippu printattuna.

Saako rahoja takaisin, jos joudun peruuttamaan osallistumiseni?
Mikäli sinulla on kysyttävää ota yhteyttä Cynthia Mitchell cmitchell@synergyworldwide.com.