Description
Finishing Strong, Ending Well: Crafting the Culminating Chapter of Your Ministry
February 7th, 12p.m. - February 9th, 1p.m.
Registration Due by February 3, 2017
This retreat and seminar is for rostered leaders who are planning to retire during the next 2-10 years. The aim of this retreat is to help you make these years a vital, intentional time for culminating your ministry and also begin to prepare for what's next.
This event will begin with lunch on Tuesday, February 7, and conclude with worship at noon on Thursday, February 9. Shared meals are an important part of the learning experience. Please try to arrange your travel in such a way as to be able to participate in these meals.
---
Tuition, Lodging & Meals (3 days, 2 nights)
A charming manor house resort and spa, the Inn at Perry Cabin by Belmond sits in beautiful gardens that reach down to the gentle waters of Maryland's Eastern Shore. http://www.belmond.com/inn-at-perry-cabin-st-michaels/
Overnight - Single occupancy room accomodations for 2 nights
Tue: Lunch, Dinner
Wed: Breakfast, Lunch, Dinner
Thu: Breakfast
Metro D.C. Rostered Leader subsidized rate - $199
Non Metro D.C. Rostered Leader rate - $600 ($200 without overnight accomodations)
---
Who should attend?
* Clergy within two (2) to ten (10) years of retirement
* Judicatory and denominational staff responsible for clergy effectiveness
---
During this retreat, participants will explore:
Fresh perspectives on intentionally crafting your culminating chapter of ministry
A plan for approaching your own life, ministry, and retirement that is meaningful, fruitful, and sustainabls
Perspectives on making the shifts now that will serve the culminating chapter of ministry and your time of retirement
A start in laying out the legacy and leaving issues within your congregational setting
Guidance in doing the inner work that will prepare you for the transitions ahead
Opportunities for small group conversations with your peers throughout the three days, with an opportunity to continue in a peer learning group following the retreat
---
Retreat/Seminar Leader: The Rev. Dr. Lawrence Peers, Director of the Pastoral Excellence Network.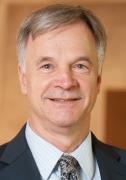 Larry Peers is the Director of Learning at the Pastoral Excellence Network (PEN). An ordained minister, Larry most recently served as a senior consultant with The Alban Institute and as a member of the leadership team of the Pastoral Excellence Program of the Massachusetts Conference of the United Church of Christ.
Larry has a rich background as a seminar leader and leadership coach working with clergy, congregations, and other religious organizations—locally, regionally, and nationally—on topics including clergy well-being, congregational growth, organizational development, visioning and strategic planning, conflict transformation, and staff development.
He holds a doctoral degree in organizational change from Pepperdine University and one in congregational studies from Hartford Seminary, where he has also served as adjunct faculty. He earned master's degrees at Boston University (theology) and Antioch University (developmental clinical psychology) and a B.A. at Eckerd College.