Description
Eastwind warmly welcomes Tony Robles for a book talk on recently released Fingerprints of a Hunger Strike, the second poetry/short story collection by the San Francisco Arts Commision award-winning poet.
The collection is a journey into the soul of San Francisco, in all its cracks and fissures. The poems travel the city's streets in search of hope and in search of recognition of those overlooked and marginalized, bringing to the surface their pain and joy in glimpses that have been preserved in the poet's eye.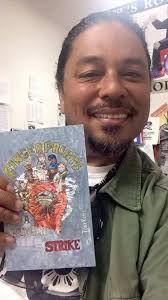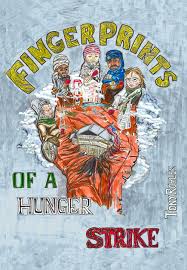 Tony Robles was born and raised in San Francisco. He is the author of FINGERPRINTS OF A HUNGERSTRIKE (Ithuriel's Spear, 2017) and COOL DON'T LIVE HERE NO MORE (Ithuriel's Spear, 2015) as well as two children's books, Lakas and the Manilatown Fish and Lakas and the Makibaka Hotel, written for his son, Lakas. He is co-editor and a revolutionary worker scholar of Poor magazine. In 2010 he was nominated for the Pushcart Prize by Mythium Literary Journal for his short story, "In My Country." Robles is also a housing rights advocate and board member of the Manilatown Heritage Foundation. He currently lives in Oakland with his wife Tiny and his son Tibu.