Description
This event has ended:
Please check out our 2nd Annual Roots & Blues Weekend coming up April 12-14! Registration is open now. This year Del Rey returns and is joined by Steve James and Peter LaVine.
The Trumansburg Conservatory of Fine Arts is pleased to host Roots & Blues Weekend, our first acoustic music workshop. We have a spectacular line-up of instructors:
Workshop sessions will be taught by Del Rey, Ernie Hawkins, John Miller and Patrick Burke. In this workshop, Del will teach "Blue Uke." John, Ernie and Patrick will explore traditional country blues styles on guitar.
Workshop Schedule
Friday 11:00AM to 2:30PM Arrival and Check-In
Friday 2:30PM to 3:00PM Orientation
Friday 3:30PM to 5:30PM Workshop session 1
Friday 8:00PM to 12:00AM Informal instruction and jam sessions
Saturday 10:00AM to 12:00PM Workshop session 2
Saturday 2:00PM to 4:00PM Workshop session 3
Saturday 7:30PM to 10:00PM Faculty Concert (tickets also available to the public)
Sunday 10:00AM to 12:00PM Workshop session 4
Sunday 2:00PM to 4:00PM Workshop session 5
Sunday Evening Open Mic 7:00PM to 10:00PM
Faculty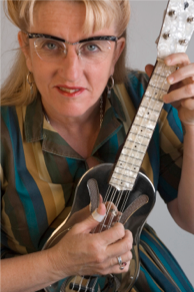 Del Rey started playing classical guitar when she was four. As a teenager, she met bluesman Sam Chatmon who inspired her to become a blues queen. Her guitar and ukulele playing combines country blues, stride piano, classic jazz and hillbilly boogie through the sensibility of an autodidact trailer-park esthete. Del's amazing playing is described in Acoustic Guitar Magazine: "Rey is one of the greatest modern players of the metal-bodied resonator guitar."
At this weekend's workshop Del will teach her "Blue Uke" session. All ukulele players familiar with basic chord changes are welcome! The workshop will explore songs from 1920s guitar greats like Charlie Jordan and Barbecue Bob. Branching out, Del will illuminate other styles including little-known ukesters Lemon Nash of Louisiana and Rabbit Muse of Virginia, African-American ukulele players and showmen with distinctive styles on traditional and standard jazz material. This class will offer an introduction to right-hand fingerpicking, what makes a melody "blue" and an introduction to learning melodies and accompaniment on blues repertoire suitable for the ukulele. Del spices up her workshop with recordings of cool source material and learning songs (by ear-no tab) in class.
Learn more about Del from her web site.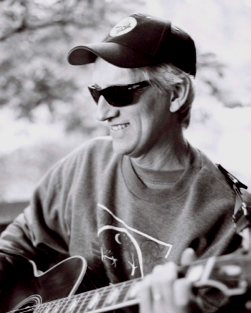 Ernie Hawkins, internationally renowned acoustic guitar virtuoso, plays and sings blues, ragtime, and gospel. His riveting music springs mostly from the early 1900s east coast Piedmont and Texas steel-string flattop fingerpicking styles. In performance, Ernie captivates the audience by infusing his articulate and dynamic personal style, while communicating the beauty and complexity in this picking tradition. Ernie studied extensively with Rev. Gary Davis, and played with Son House, Mance Lipscomb, Fred McDowell, Robert Pete Williams, Arthur "Big Boy" Crudup, and many others. In addition, he spent thousands of hours ferreting out and studying obscure and historic recordings.
As one of a handful fortunate enough to study with the old masters, he now serves as a master to other aspiring musicians. Ernie is dedicated to the continuation of this music and generously shares his "trade secrets". A beloved and patient teacher, he is in demand worldwide and has taught internationally at guitar camps. Ernie's teaching makes it easy to understand the guitar fretboard and apply that knowledge to country blues and ragtime guitar playing. We are thrilled to have Ernie teach in at our first Finger Lakes acoustic music workshop!
Learn more about Ernie from his web site.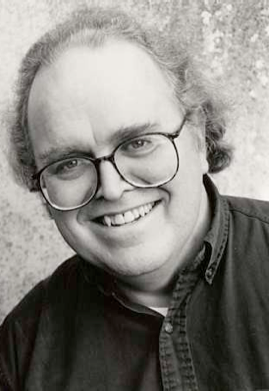 At the age of 12, John Miller was inspired to play the guitar after seeing Mississippi John Hurt perform at the Philadelphia Folk Festival. He bought his first guitar at the age of 16 and launched into an intensive period of study of country blues guitar, learning the music of John Hurt, Mance Lipscomb, Bo Carter, Blind Blake, and other greats. John's thrilled to come to Trumansburg as he has strong roots in the area. He attended Cornell University and was recruited to play electric bass in a bluegrass and country band, Country Cooking, with Russ Barenberg, Peter Wernick on banjo, guitar and vocals, Nondi Leonard (later Joan Wernick) on vocals, and Tony Trischka on banjo! By the time he was twenty-seven, John had released five solo albums to international critical acclaim. Those albums ranged from country blues and old time country music to the songs of George Gershwin. For the next 15 years, John focused on teaching, founding two music camps, composing, and building a vocabulary in jazz and Latin music. In the last seven years, John has released CDs with a jazz trio, Catwalk, duos with mandolinist John Reischman, violinist Ruthie Dornfeld, singer Becky Kilgore, and French cabaret music with the ensemble Rouge. Says Miller of his musical travels, "I've played many, many different styles of music in recent years, but I've come to realize that everything I've done has been informed by my early involvement with country blues and the lessons I learned from that music: the primacy of rhythm and the need to communicate with clarity and strength of purpose. I strive for those qualities in the music I play, and I hope that what I do honors the memory of my heroes -- like John Hurt, who have passed on." We are very fortunate to have John at our first workshop! He will offer a connected series of workshops in the afternoon sessions and stand-alone sessions Saturday and Sunday morning.
Learn more about John from his web site.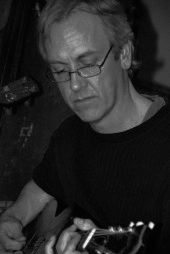 Ithaca and the surrounding Finger Lakes area have a vibrant local music scene. In fact, Trumansburg hosts the annual Grassroots Festival in July. Patrick Burke is one of our talented local artists that has graced the stage at Grassroots. His influences include Reverend Gary Davis, Mississippi John Hurt, Deacon Don Nelson, Blind Blake, Frank Stokes, Barbecue Bob, Bo Carter, Memphis Jug Band, Mississippi Sheiks, Cannon's Jug Stompers, Blind Lemon Jefferson, Willie Brown, Robert Wilkins, Skip James, Blind Willie McTell, Robert Johnson, Lightnin' Hopkins, Etta Baker ... and more. Pat performs old-time country blues solo and with Gregor Sayet-Bone and Brian "Sid" Burke, his son. Pat is also a member of The Evil City String Band along with Richie Stearns, singer-songwriter and banjo player, Steve Selin on fiddle, and Stephanie Jenkins on bass. We're thrilled to have Pat share his knowledge of country blues and string band guitar styles.
Travel and Accomodations
See the location to the right for a map to the Conservatory in Trumansburg. If you are traveling by air, It is a short ride from Tompkins County Regional Airport (ITH) to Trumansburg.
There are a number of Bed & Breakfasts near Trumansburg and motels/hotels in the nearby Ithaca area. If you sign up before March 1, you'll be entered in a drawing for a room (Friday and Saturday nights) at McLallen House Bed & Breakfast, a workshop co-sponsor. Our faculty will be staying there!
A number of excellent restaurants and cafes are within walking distance of the Conservatory.
More information on travel to the Ithaca/Trumansburg area is available here.