About this Event
We are excited to announce a one night for the first time at OLD FASHION CLUB MILANO. The most famous and popular clubs in Milan.
LIVE DJ SET W/ KELVIN KRASH & KASIEN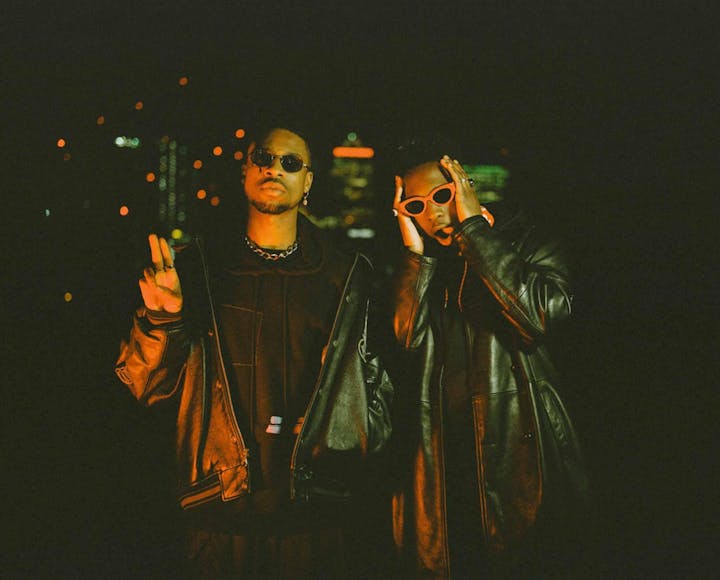 KELVIN KRASH
Kelvin Krash was born and is based in North London. KRASH has selectively produced for a handful of rappers including A$AP Rocky (Buckshot$, Black Tux) and Playboi Carti as well as collaborations with the Places + Faces crew. His work with Kasien marks his first production efforts with an artist hailing from England. While completing K2, Krash spent a chunk of last year on tour with A$AP Rocky, who has adopted him as a key collaborator on future music and visuals.
https://instagram.com/kelvinkrash?igshid=12g9akmc51qz6
KASIEN
Kasien is a South London based Rapper of Nigerian and Jamican Descent. His mutli-cultral upbringing has given him a foundation for music that combines the cultures and provides him a unique sound and perspective Kasien's music has taken him around the world to perform, from London to Paris, Nigeria to Tokyo, Copenhagen to New York and even Austin, TX. In 2018 Kasien started to work with the producer Kelvin Krash and the two released their debut collaborative project K2 in 2019. Over the summer of 2019 Kasien was able to perform at Lovebox Music Festival on the Noisey Stage,was brought out by Tay Iwar at Somerset House for Soulection and supported Comethazine, Bakar and Slowthai"
https://instagram.com/kasienx?igshid=gmy86ihdtt46
🔹DOOR INFO
Free entrance by 00:00 only with RSVP tickets
Groups of only men are not acceptable
come with the girls.
🔹RSVP/GUEST LISTS:
Girls From 00:00 - 00:30 € free
          From 00:30 - 1:00 € 10
Guys From 00:00 - 1:00 € 15 with drink
Guestlists & rsvp admition close at 1
🔸 TABLES PRICES
🔸DANCEFLOOR FROM
250 € x 7 people
🔹 VIP FROM
300 € x 6 people 1 bottle
Tables from € 500 upwards require a 20% deposit for the booking
🔸 LINE UP
hyse
https://instagram.com/hyse808?igshid=1sovkgh329p78
DJ SET KELVIN KRASH & KASIEN
SAVAGE P
https://www.facebook.com/SavagePP/
🔸 INFO & RESERVATIONS
+393486394901