Fine Art Nude Photography Nature's Summit

Sunday, April 21, 2013 from 8:30 AM to 6:00 PM (PDT)
Event Details

Nature's Summit 
In Nature the Possibilities are Endless 
On April 21, in Howard County, MD with 66 Fun Lovin' Sunny Degrees and Perfect Nude Fine Art Weather!
And, Freshie Juice makes 10 fabulous models offering talent, diversity and beautiful opportunities to create art!
People have expressed interest in attending and we want to accommodate your interest while being fair to the models, the property grounds and even ourselves.
The Price of Nature's Summit is now $295 for members of the Simply ArliePhotography Events Meetup. Joining the Simply Arlie Meetup is free.
Introducing it Pays to Have Friends:
If people register together and join the meetup it is $275 per person, but through directRSVP to lightimagined@gmail.com and they have to pay via PAYPAL with instructions received
If you are a bonafide student or photography/art faculty member with a currentregistration or identification, the rate is $245.
All others may now attend at the rate of $395.
model Ofelia Linh MM#2979981 by Katie Porter
HOW IT WORKS
10 Fine Art Nude Models

50 Artists and Photographers

200 Acre Farm in Howard County with Rural and Wetlands

Group Shoot of all 10 models

Rotate in groups of 5 to 6 with color-coded for each station tickets

Attend (9) 30-minute sessions
Burn-It: Fire Spinning Duo
Body Painted Living Statues
Bathe in Beauty Outdoor Bath
and More!!!
Creative Workshops
Storytelling 101 (2) sessions
Strobe Lighting Nature Portraits
Communicating with Models

Breakfast and Lunch

Models Releases Included

8 Raffle Ticket Entries to
win (1) 30 minute one-on-one
One Fixed Price

NonRefundable

RAIN or SHINE



model Sasha MM# 2930898 by imagZen



BUY TICKETS

:

http://naturessummit.eventbrite.com/


or

direct

RSVP to lightimagined@gmail.com
with RSVP 

please

 include "Nature's Summit" in subject header

visit

website: www.simplyarlieevents.com

for more information

_____________________________________ 



SCHEDULE SUMMARY

8:15 am Registration and Breakfast

9:00 am Group Shoot of all Models

9:30 am Model Group Shoot I

10:15 am Model Group Shoot II

11:00 am Model Group Shoot III

11:45 am Model Group Shoot IV

12:30 pm Model Group Shoot V

1:00 pm Lunch

2:00 pm Model Group Shoot VI

2:45 pm Model Group Shoot VII

3:30 pm Model Group Shoot VIII

4:15 pm Model Group Shoot IX

5:00 pm Raffle Ticket Selections

5:15 pm Winners One-on-One Sessions

6:00 pm Group Dismissal

__________________________________




model Nia MM# 2149120 by Phil Neff

 

FEATURED MODELS


Alexandria Adair MM# 1816206   
Blue River Dream MM # 225550     
Dragon (male) MM# pending
Emily Camille MM# 180330   
Henna MM#1630018
Nia MM# 2149120
Ofelia Linh MM#2979981
Sasha MM# 2930898
Sweet Pea MM#2660567
10th Model Pending

Models are subject to change due to unforeseeable circumstances,  but will
be replaced, if necessary, with suitable replacements.


model Sweet Pea MM#2660567 by Edgar Thompson 



model Emily Camille MM# 180330 by hbutz.com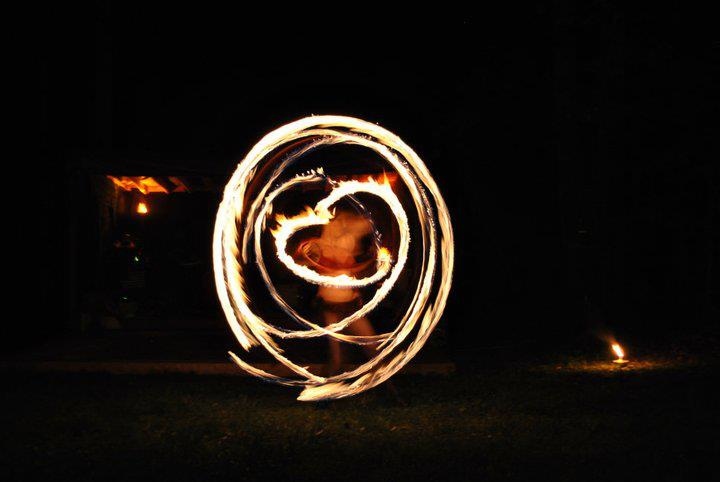 Event Highlights:
Burn It! : Fire Spinning Nude Duo will be included in each of the model sessions
model Alexandria Adair MM# 1816206 by Simply Arlie


Dragon MM#2991267 by Randy White
WORKSHOPS:
Blue River Dream, a model and photographer will be our resident model for workshops
Communication for Effective Nude Storytelling, a 60 minute workshop in two parts.
Limited to 10 photographers
Strobe Lighting Workshop, a 60 minute workshop in two parts totaling 60 minutes. Jack Hartzman, a guest lecturer from Washington Talent and Alumnus of a Simply Arlie workshop. You DO have to attend both parts to participate.
Limited to 10 photographers
Storytelling 101, a 30 minute single session workshop, focuses upon composition and the elements of a photograph. Two sessions one taught by Simply Arlie and the other by Jack Hartzman.
Blue River Dream MM # 225550 by Simply Arlie
Living Statues Ofelia Linh, featured above, and Henna will be painted by a professional body painter. Henna will be bronzed and Ofelia Linh will be sculpted in earth clay. These colors will result in magical creations in nature!
model Henna MM#1630018  by Forty-Six
Outdoor Flower Bath there will be an outdoor bathtub available for use. In the morning, it will be soap and water. In the afternoon, it will be flower petals, essential oil and water

Model(s) to be Determined

Frequently Asked Questions:
How will Order Be Maintained?
5 Photographer Group Liaisons will circulate among the model stations, ensuring etiquette takes place allowing everyone to participate, and collect tickets.
How Do I Get Around 200 Acres to Shoot?
We'll focus on about 20 acres. Parties will receive a general map of the property directing you to the different model stations. Also, the stations will be numbered. And, in between each session, there will be a small break to allow you to get to the next session on time!

What if I want to work with a model more than once?
You can attempt to trade your color- coded ticket with other participants or hope to win one of the (8) one-on-one sessions. Or book the model separately from Nature's Summit!
What if I want to work with my friends or colleagues?
Advise Simply Arlie of your intent and efforts will be made to accommodate same.
I have dietary restrictions, can you work with me?
Indicate in your RSVP that you have dietary restrictions and efforts will be made to satisfy.
I have trouble getting around rough terrain, is it hopeless?
We will not have golf carts as it is too costly, but the terrain is not difficult to navigate.
In fact, there is a lot of clear terrain. If you use an electric wheelchair or motoring scouter,
you will be able to navigate the property with same.
What about parking?
Lots of it!
What if it rains?
The event goes on and you are encouraged to look at camera shields for this event. Also,
there is a large indoor conference room and areas to shield from the rain, if it becomes
heavy.
What is the Cost?
PAID RSVP $495 through April 17 or while tickets last, which includes breakfast and lunch, morning coffee service, access to the designated shooting spaces, workshops, group shoots, model releases to photograph each of the featured models.
Can I just WALK-IN?
Sorry, there are NO WALK-INS.
How many Photographers and/or Artists?
LIMITED TO ONLY 50 PHOTOGRAPHERS and ARTISTS.
What else can you tell me about the Property?
This working farm has wetlands, amazing birds, beavers (real beavers :), lots of trees, including a bamboo garden, and cleared land. It also has interesting finds.
Remember when you RSVP that this is a nature shoot. Use care and caution. For those with accessibility concerns, you can navigate this HOWARD COUNTY MARYLAND property with ease. There is plenty of shooting space on level terrain as well as terrain that is diverse.
YOU MAY Bring Bottled Water and Packaged Snacks for consumption while shooting BUT you must dispose of your items without littering. There is a fine of $25 for littering per person,per episode.
The property is close to I-70. And Columbia, MD almost 12 miles away is the nearest town with lots of hotels.
Additional Photographs of the Property Below:
(deepest point about 3 feet)
(this will become a bath tub)
Every location photo featured is from the property
http://simplyarlieevents.com/post/45925455922/gearing-up-for-natures-summit-on-april-21-2013
When & Where

Howard County, MD 200 acre farm with rural, cleared and wetlands




Sunday, April 21, 2013 from 8:30 AM to 6:00 PM (PDT)
Add to my calendar