Description
Hello "Pay-it-Forward Network",
This unique workshop will help you achieve clarity about your Top Five Work Passions with The Passion Test (www.passiontest.com). With this clarity you will be able to articulate not only what you want, but also why you want it in networking meetings, to recruiters and potential employers.

Workshop Title: Finding Your Unique Fuel for Action
Speaker: Marinma Dorado, Chief Passion Officer, Marinma Dorado Consultancy
Abstract:
This workshop is specially designed to assist people in transition looking for a job, or perhaps starting a new freelance activity, to get clear on the activities that energize them and that they can do in a sustainable way. Marinma argues that in a world where there is a wealth of information about strategies to find a job, the key is not actually the strategy, but is the internal motivation to take consistent and congruent action. Furthermore, that internal motivation is associated with activities that are meaningful for us, and that inspire passion in us. Marinma sees passion not as a feeling, but as a commitment to take action in favor of what is meaningful for us. That commitment is preceded by clarity.
In this workshop, Marinma will use a methodology called "The Passion Test", for which she is a Certified Facilitator, to help you achieve clarity by discovering your Top Five Work Passions. She will provide a roadmap to use these Work Passions day in and day out to take you to the results that you are looking for. As a bonus, this clarity will help you articulate your value proposition in networking meetings, to recruiters and potential employers. You will be able to articulate not only what you want, but also why you want it. And that is what people really want to know in the end.
Marinma has prepared a three-minute video that gives you a sneak peek at what the workshop will entail. It can be viewed here: https://www.youtube.com/watch?v=E190ZbJOvsk. Also, in preparation for the workshop, please access the handout here: https://goo.gl/PDuiuz , and bring a printed copy to the workshop.
Agenda:
8:30 AM: Introduction to the Pay-it-Forward Networking Programs for newcomers.
8:45 AM: Workshop Introduction - What is The Passion Test and why it is important to find your unique fuel for action.
9:15 AM: Taking a volunteer through The Passion Test.
9:35 AM: After instructions, the audience takes The Passion Test in pairs.
10:45 AM: Break
11:00 AM: Scoring the Passions and how you can interpret them to get better results.
11:40 AM: Using Passion Markers to guide you in this process.
12:00 PM: Final instructions on how to use the Top Five Work Passions and Markers to create your most passionate work.
12:15-12:30 PM: Final questions and answers. Closing the workshop.
Bio: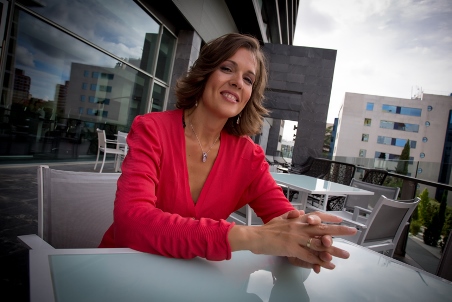 Ms. Marinma Dorado has a BSc. in Chemical Engineering from the Complutense University in Madrid, and an MSc. in Petroleum Engineering from Imperial College, London. After six years working in Houston, she returned to Imperial College to earn an MBA specialized in finance at the Business School.
She worked for 18 years in the oil and energy sector in different US, UK and Canadian engineering software firms. She specialized in upstream engineering software, and introduced this technology into different private oil companies and national oil companies around the world. Her role involved not only opening markets for this technology, but also training engineers. As a consultant, she participated in implementing oil production optimization projects.
During the six years that she lived in Houston, she was very active in the SPE Gulf Coast Section, especially in the Facilities Engineering Study Group, which she has led. In 2012, she founded the Marinma Dorado Consultancy to provide facilitation, business coaching and consulting to companies and individuals around the world in improving engagement and tangible results by leveraging the power of passion and clarity of purpose.
---
Please join us for this unique workshop.

Tarek Ghazi (https://www.linkedin.com/in/tarek-ghazi/)
Save
Save
Save