Description
Finding Your Place in a New, Digital World
Artificial intelligence, robotic process automation, big data and analytics, machine learning, internet of things — all of these tech trends (and more!) are not just accelerating exponentially, they are compounding upon each other in innovative, synergistic ways that very few of us can anticipate.
How do you plot a career path or even a learning strategy in such fast moving and uncertain landscape; how do you prepare yourself for the unknown?
This presentation will address the bewilderment than many of you feel when faced with the emergence of new, difficult to understand technologies and will give you the mindset and framework you need to embrace this change and find your place in the new world.
About the Speaker: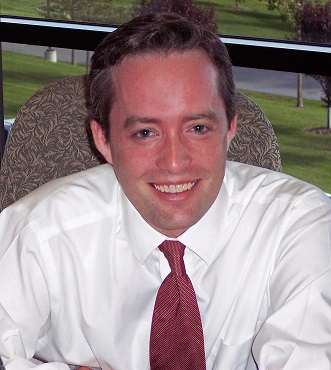 Michael Milutis is an INFP and IT generalist committed to human capital development and continuous learning within a shifting technology landscape.
He works with technology organizations from around the world to develop innovative learning cultures and he coaches individuals and teams so that they can develop continuously, grow personally, and realize their highest potential.
Since 1997, Michael has worked in marketing, new business development, and L&D for Computer Aid, Inc (CAI), an international IT services and support firm. He is also the creator and director of CAI's "Great IT Professional", an organization devoted to continuous learning and career development within the global IT community.
Michael speaks around the world and his keynote presentations focus on digital transformation, adapting to change, continuous learning, workforce engagement, corporate mindfulness, and human self-actualization.
You can connect with him on LinkedIn at: http://www.linkedin.com/in/michaelmilutis
Event Details:
Tuesday, October 8th, 2019
Event Location:
Microsoft, 11 Times Square, New York, NY 10036
Cost:
IIBA NYC Chapter Members: (free), Non-Member: $15.00 (in advance), $20.00 (pay at the door)
We hope you can make it!
---
Chapter Membership:
Become a Chapter Member for only $25/year and attend all our events for FREE!
Once you become a member, you will receive an email with a code to register for this event for free.
We also encourage to learn more about IIBA and join the global IIBA organization.
For more information on this or other events visit:
http://www.eventbrite.com/o/iiba-new-york-city-chapter-1790358391
---
From our Sponsor Adaptive US:

Adaptive US Inc. is one of the world's leading business analysis and requirements management solutions organization. Adaptive provides end to end services in business analysis training and consulting. Adaptive has served 250+ multinational clients to improve their business analysis competencies and practices.
Adaptive offers:
1. Monthly CBAP®, CCBA®, ECBA and AAC online instructor-led training sessions for North America, South America, Europe, Africa, Asia, and Australia.
2. High-quality learning content to prepare for certifications such as CBAP®, CCBA®, ECBA, AAC and CPRE-FL® in digital, print, video and audio
The most popular offerings include question banks, exam simulations, study guide, self-learning pack, audiobook, flash card, etc.